***Recently Updated!*** Nothing says "comfort food" like a delicious Apple Recipes. Whether you are using fresh fruit or apple pie filling, a cake mix or bisquick, there are so many delicious combinations that use this popular Fall ingredient!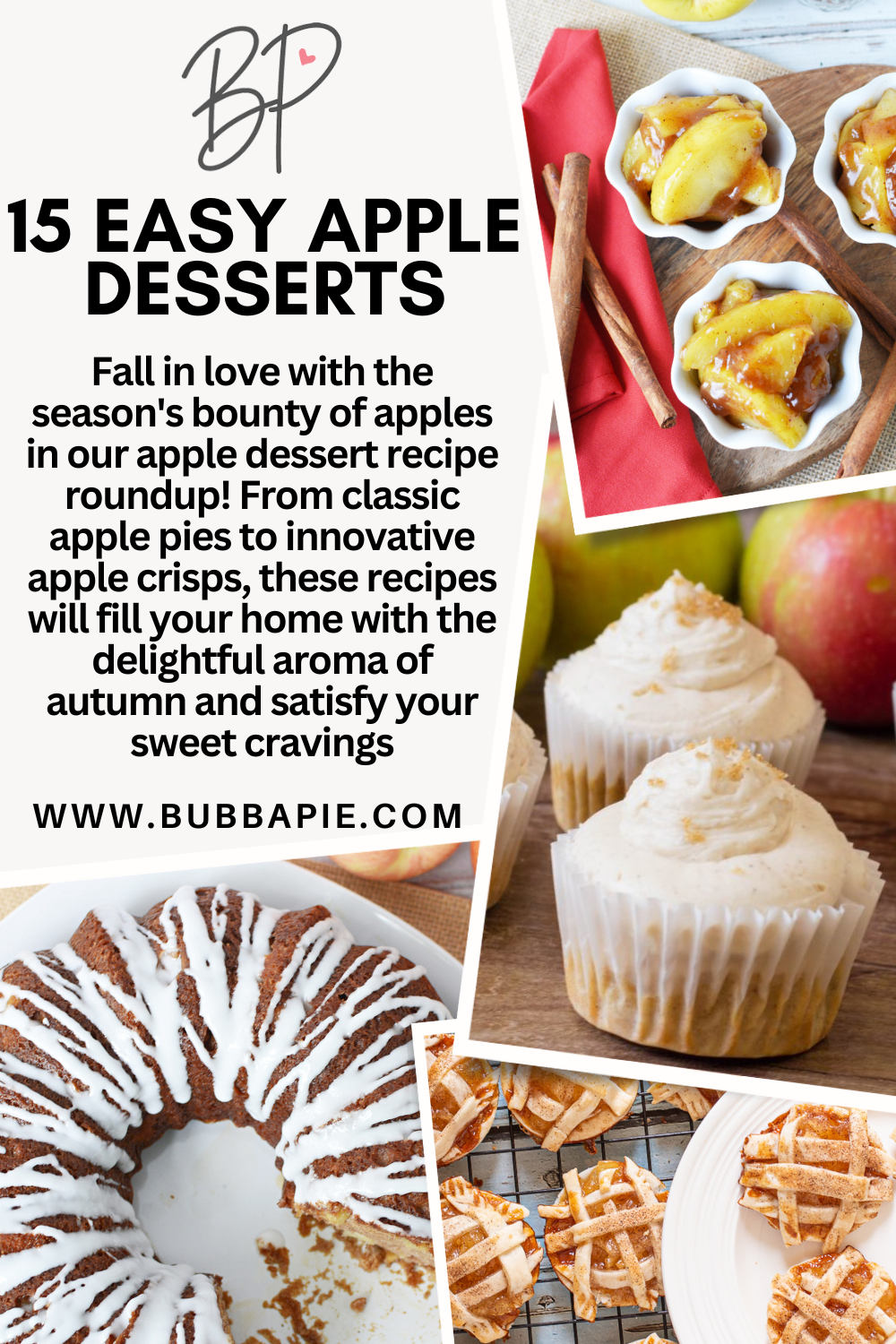 Easy Apple Recipes For the Fall
When Fall rolls around and you start to feel a little chill in the air, you start to think about all those delicious flavors that are popular this time of year. One of our favorite ingredients to use during the Autumn is apples!
Combining crisp apples with other delicious ingredients such as cinnamon, butter, sugar, nutmeg, spice bisquick, pie crust, vanilla ice cream is the best way to enjoy the flavors of the fall. Over the past couple years, we've created and shared some delicious recipes that feature apples on our blog. We thought we'd go ahead and round them all up for you in one place. We've got an assortment of cookies, desserts, breads, breakfasts and side dishes. Let us know which one is your favorite!
Quick and Easy Apple Desserts
We hope that you enjoy all these delicious Fall flavors with these apple recipes. We'd love to hear your comments on which one you are most excited to make this Fall. Enjoy and stay warm!