Serve up these delicious Easy Christmas Appetizers Finger Foods at your next holiday party. From a holiday version of Deviled Eggs to Cranberry and Horseradish Brie Bites, there are a ton of different recipes for any holiday party!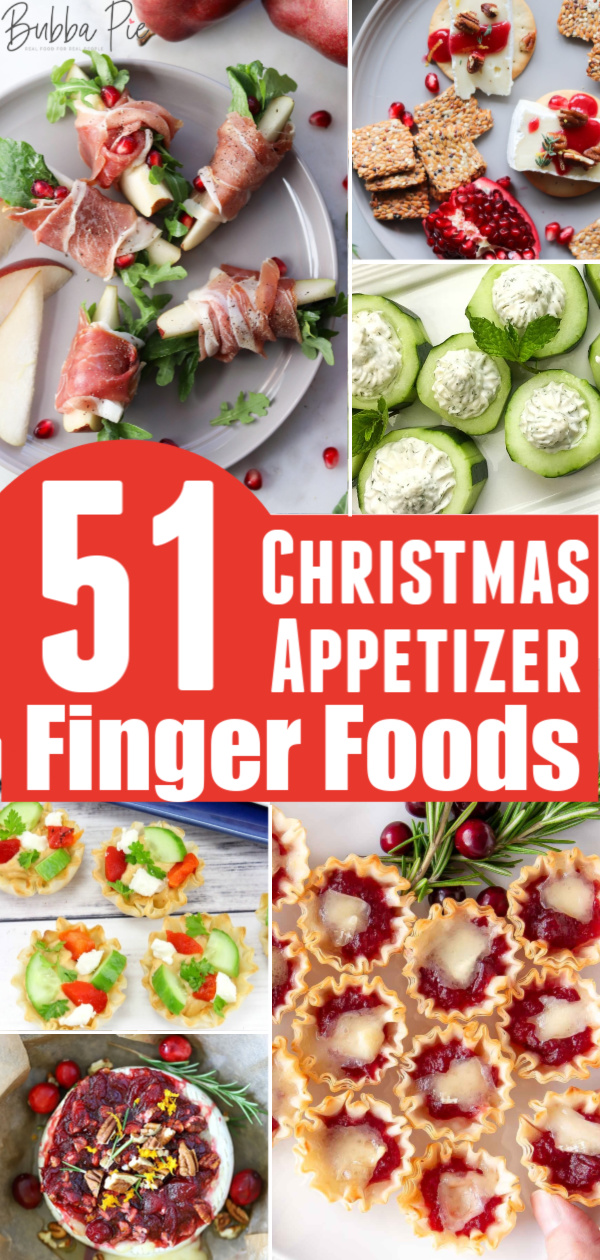 LOOKING FOR SOME GREAT CHRISTMAS DESSERT RECIPES? CHECK OUT THESE YUMMY HOLIDAY TREATS:
Well, Christmas is coming up fast. I can't believe we are past Thanksgiving and heading quickly to December 25th. For me, this time of year means a lot of different wonderful things, but one thing I love about the Holiday Season is all the delicious Christmas recipes that are out there to try. The possibilities seem endless!
While the actual Christmas Dinner is the culinary highlight of the season, there are so many other great opportunities to enjoy a wonderful holiday dish recipe. This could be a Christmas party at a friend's house or a holiday themed pitch-in at the office. For these occasions, it's so much fun to find a great Christmas appetizers recipes to share with friends and family. I think that the best appetizers are "finger foods" where you can eat them easily and with very little mess. So, I found these 51 Easy Christmas Appetizers Finger Foods to keep you busy for the next couple of weeks. Happy eating!
51 Easy Christmas Appetizers Finger Foods