Do you go Bananas for Bananas? We do! This Roundup of our Favorite Banana Dessert Recipes is just what you needed for your next summer cookout, BBQ or festive gathering!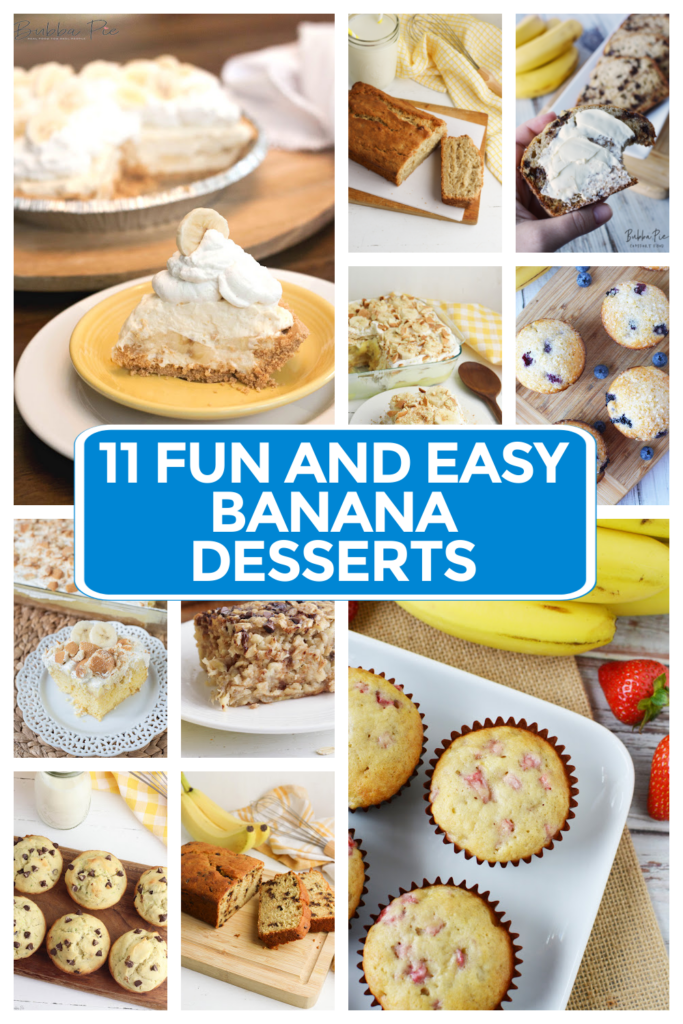 Why We Love Banana Desserts
We think that Bananas are the perfect ingredient for your dessert or treat for a number of reasons:
VERSATILE – If you think about it, bananas go with so many different dessert flavors. Chocolate and Bananas? YUM! Peanut Butter and Bananas? DOUBLE YUM! Caramel and Bananas? TRIPLE YUM!!!! And they also work well with just about any other fruit! You can mash them, freeze them, bake them, fry them… Just about anything!
MOISTURE – Baking with bananas always makes your recipes come out with a super moist texture! And it's a great, healthy substitute for oil!
HEALTHY – Speaking of healthy…. Bananas are loaded with Potassium, help with digestive health and are full of antioxidants. This isn't to say that the dessert you are making is "health food", but, hey… Anything you can do to make it a little healthier (while keeping it delicious!) helps. Right?
USE YOUR OVERRIPE BANANAS! – If you are like us, you probably always have some overripe bananas laying around. Use them for your next dessert recipe!
Our Favorite Banana Dessert Recipes
So.. here you go. Here is our list of fun and easy Banana Dessert Recipes. We've got everything from Breakfast Breads and Cakes to Muffins and Puddings. Enjoy!
Easy Banana Dessert Recipes
We hope you enjoy these Banana Desserts. If you try any of them, we'd love to hear how they turn out in the comment section!