Soft, moist and full of homemade, wholesome ingredients, these Banana Zucchini Muffins are a delicious treat for any occasion. From a breakfast muffin to a tasty dessert, it's a great way to use leftover Zucchini and over ripe bananas!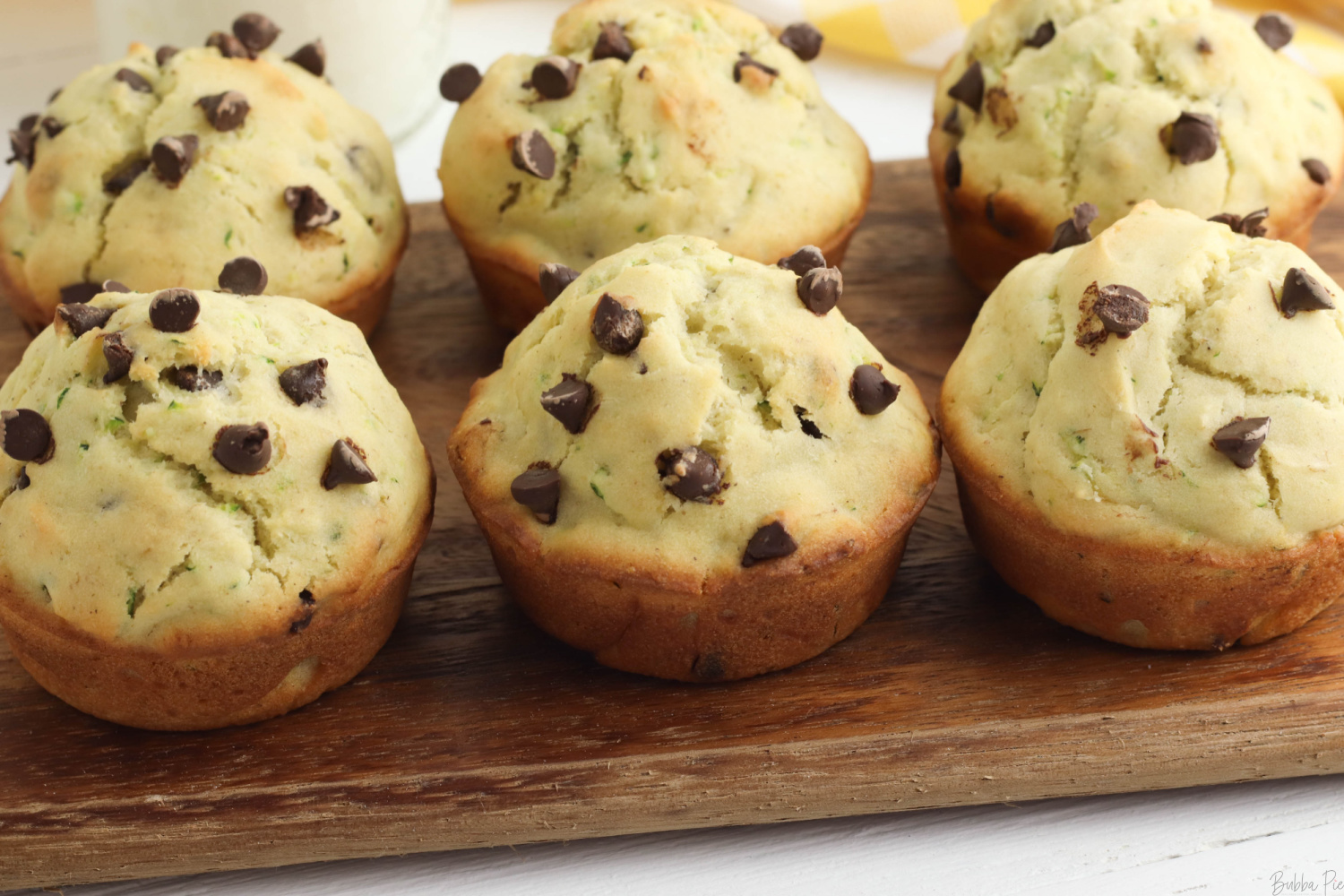 These Banana Zucchini Muffins just may be your new favorite treat! I've always loved to bake with bananas. From Banana Blueberry Muffins to Apple Banana Bread and Chocolate Chip Banana Bread, I always love how moist and tender Bananas make all my baked goods!
And, if you've ever baked with Zucchini, you know how delicious that can be as well. Our Chocolate Zucchini Cake is one of our most popular dessert recipes. It's tough to explain exactly what happens when you put Zucchini into baked goods. It certainly adds moisture, but also a really delicious texture. But honestly you don't even know that it's zucchini doing it unless you look closely and see the little green specks in it!
I am able to fool my kids every time by baking with Zucchini! They love it and it's a great way to sneak some vegetables into their diet!
Banana Zucchini Muffins
Today, we are combining my love of bananas and my fascination with zucchini! These Banana Zucchini Muffins are easy to make, delicious to eat and everyone in your family will love them!
Ready to get started? Here is what you'll need:
2 cups flour
1/3 cup sugar
2 teaspoons baking powder
¼ teaspoon salt
1 egg
¼ cup oil
¾ cup milk
1 ripe banana, mashed
1 cup grated/shredded zucchini
½ cup mini chocolate chips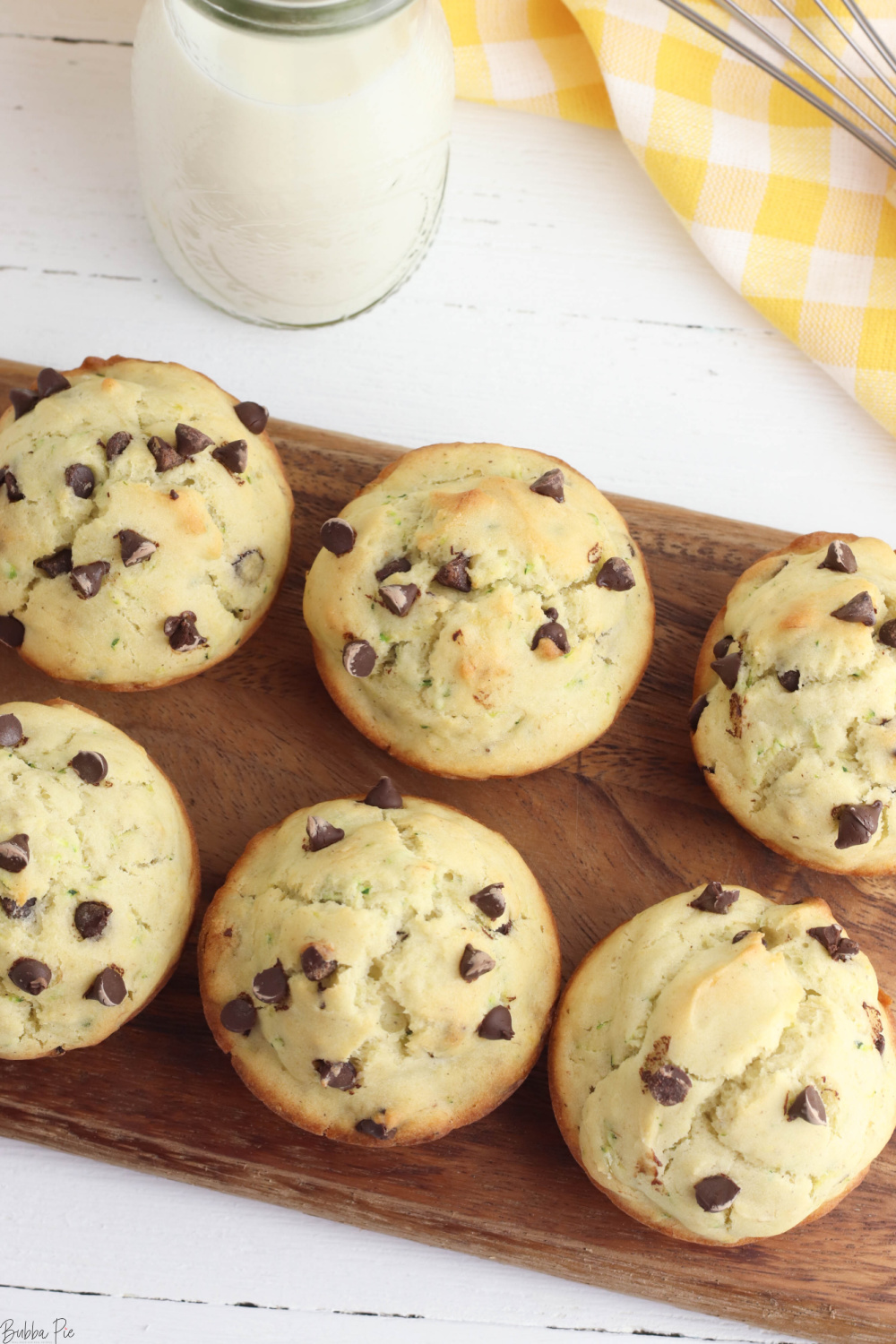 What Is The Best Way To Shred Zucchini?
The most time consuming part of this recipe is probably preparing the Zucchini. You don't need to worry about skinning it. But you do want to scrub the outside to make it nice and clean. I'd cut off each end so that it's easier to work with.
If you have a larger Zucchini with lots of seeds in it, I'd cut it in half lengthwise and scoop the seeds out.
From there, you just need the best way to grate it.
Cheese Grater– You probably have one of these. It will certainly work, but can be a little tough to handle with the Zucchini.
Food Processor with Shredder Attachment– This will make quick work of your Zucchini, but they are a pain to clean up!
Mandolin-If you have one of these, this is probably your best option! Should make the job go pretty quickly and they are super easy to clean!
One important note on the Zucchini is to make sure to pat it dry with paper towel after you grate or shred it. You want to get as much excess moisture out as you possible can. Trust me, this is important.
How To Serve and Store Banana Zucchini Muffins
You can serve these muffins either room temperature or warm. I love putting mine in the microwave for about 10 seconds and serving it with a pat of butter.
But they are also perfectly tasty to just grab and go!
Your Banana Zucchini Muffins should be fine stored in an covered container at room temperature for about 3 days. If you want to extend that a couple days, you can put them in the fridge.
You can freeze Banana Zucchini Muffins. Just let them fully cool and wrap them in freezer wrap or a freezer bag. They need to thaw about 3 hours at room temperature before eating. I like to wrap them all up individually, so that you can just thaw out what you need as you go. They should be good in the freezer for about 3 months.
Notes, Tips and Variations
CHOCOLATE CHIPS – We used Semi-Sweet Chocolate Chips. But go for milk chocolate or even dark chocolate if that sounds good to you.
WALNUTS – Crush some walnuts and mix them in with the batter before baking for some extra taste and texture.
COCONUT FLAKES – Top your Banana Zucchini Muffins with some Coconut Flakes for a nutty, sweet topping!
BANANAS – Make sure you use RIPE bananas. The riper the better!
DON'T OVERFILL – A common mistake when making muffins is to overfill the tray. Make sure you are only filling up each space about 2/3 of the way. If you put too much in it will spill over when it rises!
I hope you enjoy this recipe for Banana Zucchini Muffins! Let me know how it works out for you in the comment section!
LOOKING FOR MORE MUFFIN RECIPES, CHECK OUT: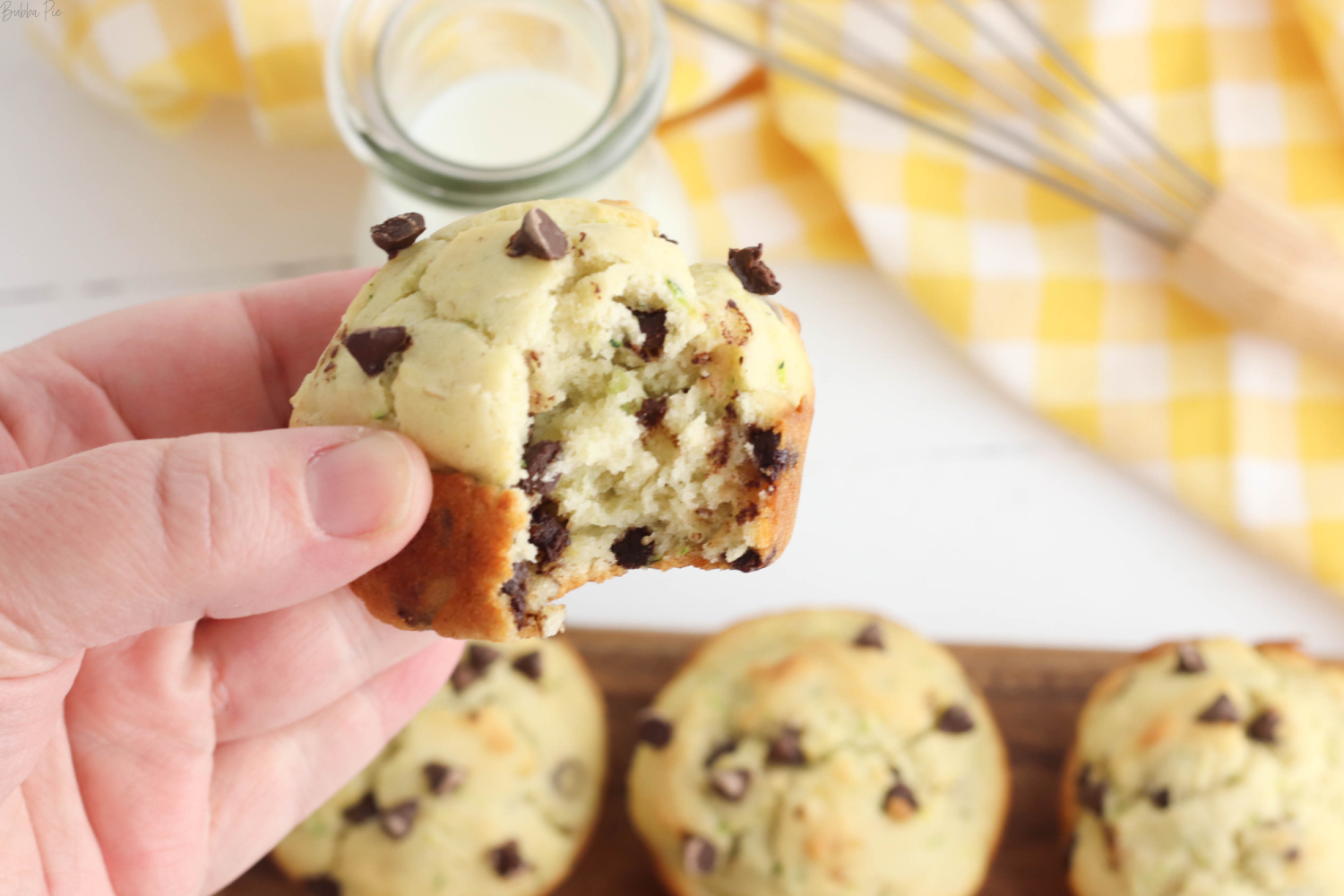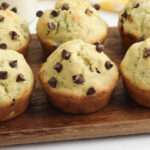 Banana Zucchini Muffins
Soft, moist and full of homemade, wholesome ingredients, these Banana Zucchini Muffins are a delicious treat for any occasion. From a breakfast muffin to a tasty dessert, it's a great way to use leftover Zucchini and over ripe bananas!
Ingredients
2

cups

flour

1/3

cup

sugar

2

teaspoons

baking powder

¼

teaspoon

salt

1

egg

¼

cup

oil

¾

cup

milk

1

ripe banana

mashed

1

cup

grated/shredded zucchini

½

cup

mini chocolate chips
Instructions
Preheat oven to 400 degrees and grease a muffin pan with nonstick cooking spray.

In a medium bowl, whisk together the flour, sugar, baking powder and salt. Set aside.

In a large bowl, mix the egg, oil, and milk until combined.

Stir in the banana and zucchini until mixed.

Add the dry ingredients and stir to combine.

Fold in the chocolate chips.

Fill each cup of the muffin pan 2/3 the way full of batter and bake in the preheated oven for 18 to 20 minutes, until a tooth pick inserted in the center of the muffin comes out clean.

Allow to cool in the pan for five minutes, then transfer to a wire cooling rack to cool completely.
Nutrition Facts
Banana Zucchini Muffins
Amount Per Serving
Calories 156
* Percent Daily Values are based on a 2000 calorie diet.