Bisquick Baking Mix is the ultimate shortcut to making delicious and easy recipes for your family. From main dishes and side dishes to casseroles and desserts, these Bisquick Recipes are just what you need to prepare quick and fun recipes!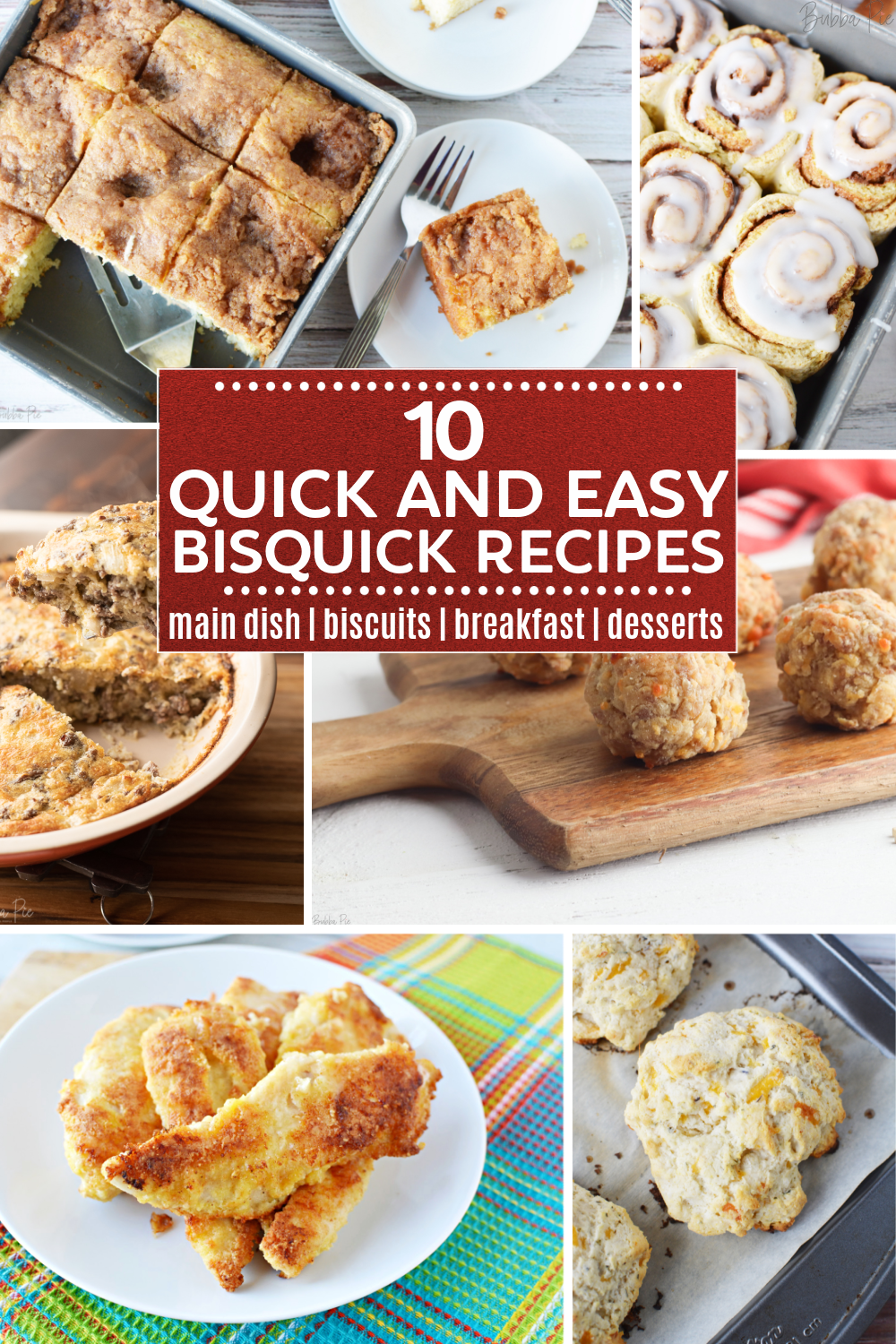 Bisquick: The Ultimate Kitchen Shortcut
Here at Bubba Pie, we believe that you don't need a laundry list of ingredients and hours in your kitchen to prepare a delicious dish. Our tagline is "real food for real people". If we can find a shortcut to make a tasty recipe, we are all about it!
One of our favorite shortcuts is to use Bisquick! This store bought, premade baking mix has been around forever. And it can be used in so many different recipes, from main courses to desserts! It occurred to me that we've racked up quite a bit of these recipes on our site over the years. So, I thought it was time to round them all up in one place for a one-stop-shop!
So, here we go! These are our 10 favorite Bisquick Recipes!
Easy and Delicious Bisquick Recipes
Need to hit the "easy" button on dinner tonight? We've rounded up some of our favorite Slow Cooker Recipes all in one place! From Main Courses and Sides to Appetizers and Desserts, we've got some some delicious Crockpot Recipes below. Check it out!