This easy, crustless Bisquick Zucchini Quiche is a delicious vegetarian dish that works great as a side or a main course.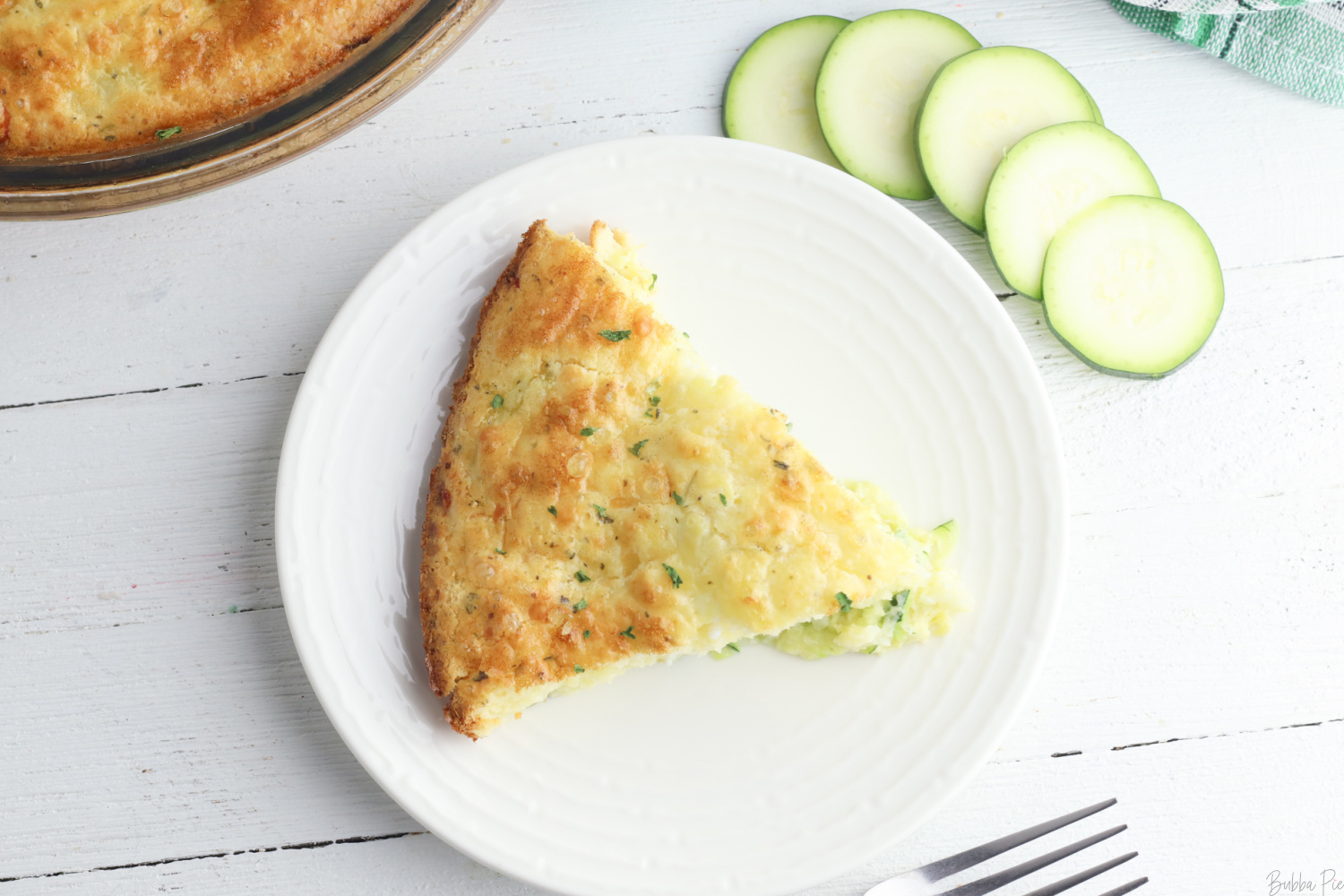 Zucchini: An Underrated Star of Many Dishes
Before I really started focusing on developing and publishing new dishes, I didn't realize that the Zucchini could be used in so many ways.
From Chocolate Zucchini Cake to Zucchini Corn Fritters, Zucchini is the hidden star of so many tasty vegetarian dishes.
Today, we are going to share another vegetarian dish that features Zucchini as a main ingredient. Check out this recipe for Bisquick Zucchini Quiche!
Bisquick Zucchini Quiche
This crustless Zucchini Pie is made with simple, wholesome ingredients that you probably already have in your house! It's super easy using the best kitchen shortcut there is: Bisquick!
If you don't have a box of Bisquick laying around, you've gotta get some. It can be used in so many recipe, from Cinnamon Rolls and Coffee Cake to easy family dinners like these Chicken Fingers.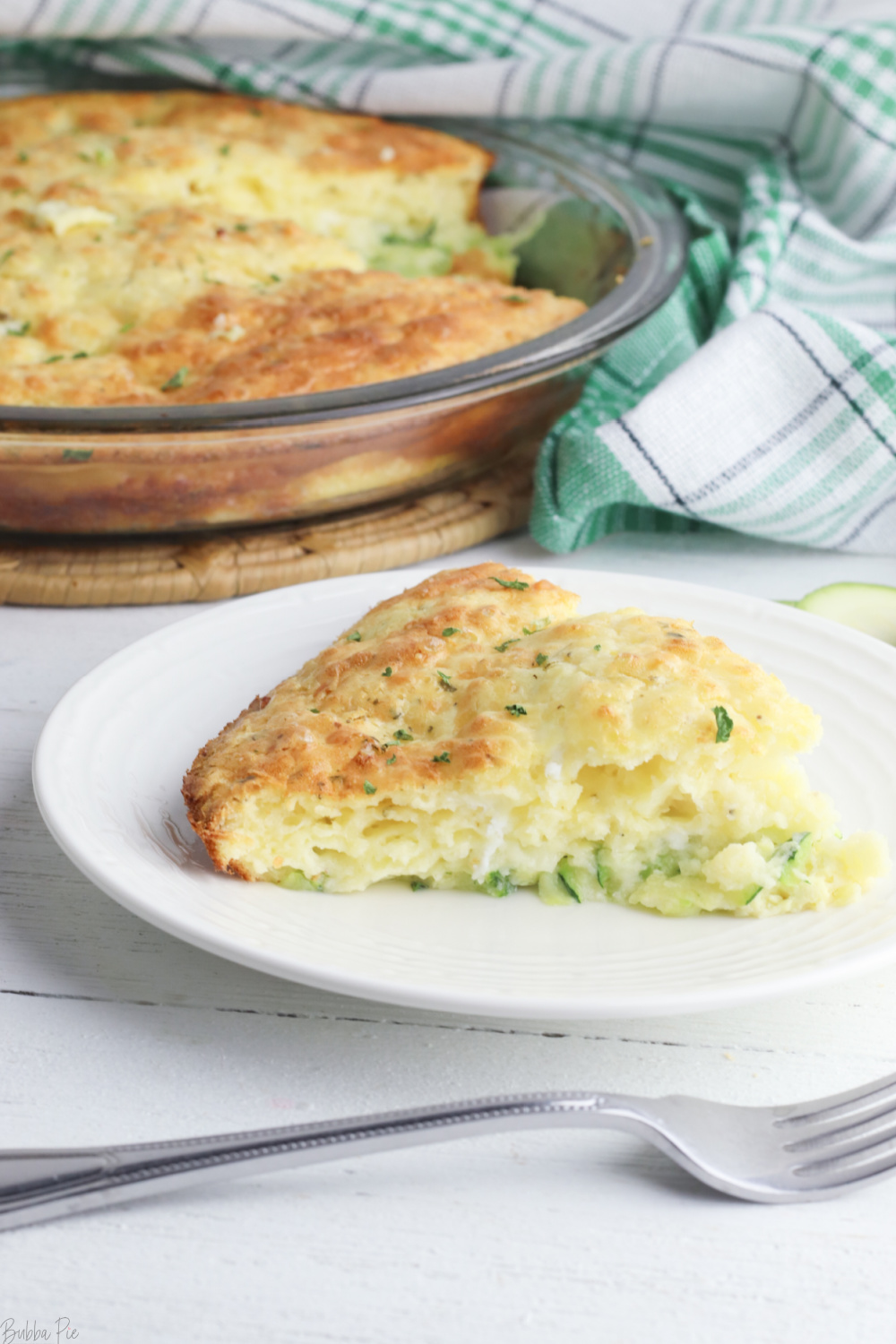 Other than Bisquick, here is what you'll need!
4 eggs
1 teaspoon basil
1 teaspoon oregano
½ teaspoon salt
½ teaspoon pepper
1 cup milk
1 cup Bisquick
2 cups shredded zucchini
1 small onion, chopped
1 cup mozzarella cheese
Bisquick Zucchini Quiche Notes, Tips and Suggestions
We use shredded zucchini for this recipe. We suggest using a food processor for this. Some people like to use sliced zucchini to make a zucchini pie. This is totally fine, but make sure that you slice them as thin as possible. We suggest using a mandoline for this.
You can serve this warm or room temperature. But we certainly suggest it warm.
It can keep in your refrigerator for up to 4 days or in your freezer for up to 3 months. Just make sure to let it cool to room temperature before putting it in your freezer.
When reheating, preheat oven to 350 degrees and cook for 20 minutes. If frozen, you'll need to cook for about 45 minutes. If the quiche starts browning during reheating, you can cover with aluminum foil.
Also, we use mozzarella cheese in this recipe and love the way it melts. But feel free to add some other cheese for a stronger flavor. A sharp cheddar would work great or a pepper jack cheese to add some kick to this recipe!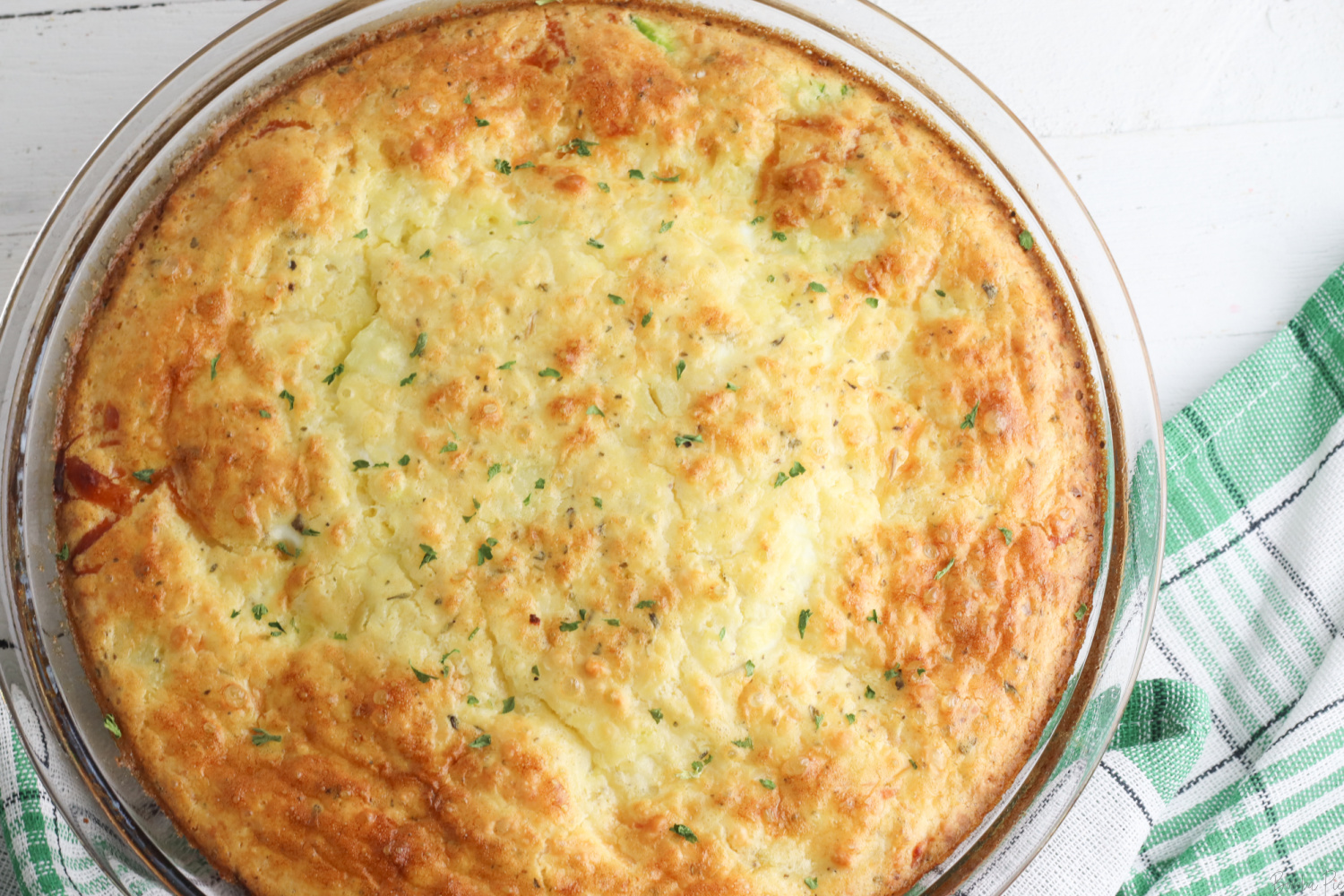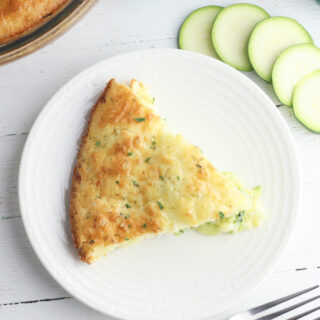 Rate this Recipe
Bisquick Zucchini Quiche
This easy, crustless Bisquick Zucchini Quiche is a delicious vegetarian dish that works great as a side or a main course. 
Ingredients
4

eggs

1

teaspoon

basil

1

teaspoon

oregano

½

teaspoon

salt

½

teaspoon

pepper

1

cup

milk

1

cup

Bisquick

2

cups

shredded zucchini

1

small onion

chopped

1

cup

mozzarella cheese
Instructions
Preheat oven to 400 degrees and grease a 9-inch pie pan with nonstick cooking spray.

In a medium bowl, beat together the eggs, basil, oregano, salt, and pepper.

Add the milk and whisk to combine.

Beat in the Bisquick and set the bowl aside.

Place the zucchini on a paper towel line plate to soak up excess moisture, then spread it over the bottom of the prepared pie pan.

Top with a layer of onions and a layer of shredded cheese.

Pour the Bisquick mixture over the top of the cheese.

Bake in the preheated oven for 30 to 25 minutes, until the top is golden brown and a toothpick inserted in the center of the quiche comes out clean.

Allow to rest for 10 minutes before serving.
Nutrition
Love this recipe?
Follow @bubbapie for even more delicious recipes!!