Move over Traditional Pumpkin Pie! These 31 Unique Thanksgiving Desserts will be the new stars of the holiday dessert table this year!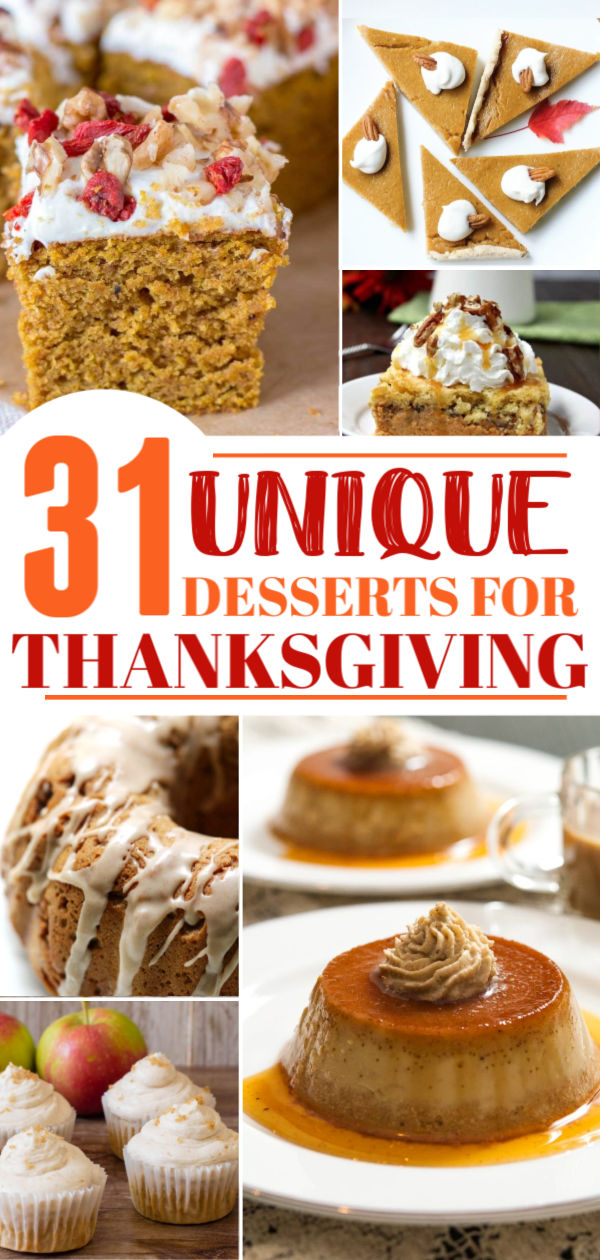 LOOKING FOR MORE THANKSGIVING RECIPES? CHECK OUT MY:
Here at Bubba Pie, we take our desserts pretty seriously. Yep, we do love Pumpkin Pie and all the other traditional Thanksgiving Desserts and other usual Holiday Recipes. But why set for JUST the traditional when you can create something as amazing as Mini Pumpkin Cheesecake Bites. Or Apple Rose Puff Pastries. How about Southern Fried Apple Hand Pies or even a Sweet Potato Cake with Marshmallow Buttercream? Do I have your attention? Good! Read below to find some new Thanksgiving Desserts that will change the way you think about our favorite course at the end of our favorite feast!
31 Thanksgiving Dessert Recipes