Check out these 25 Thanksgiving Appetizers! Sure, Turkey, Stuffing and Mashed Potatoes are a key part of the Thanksgiving meal, but let's not forget to make some fun appetizers to get the party started!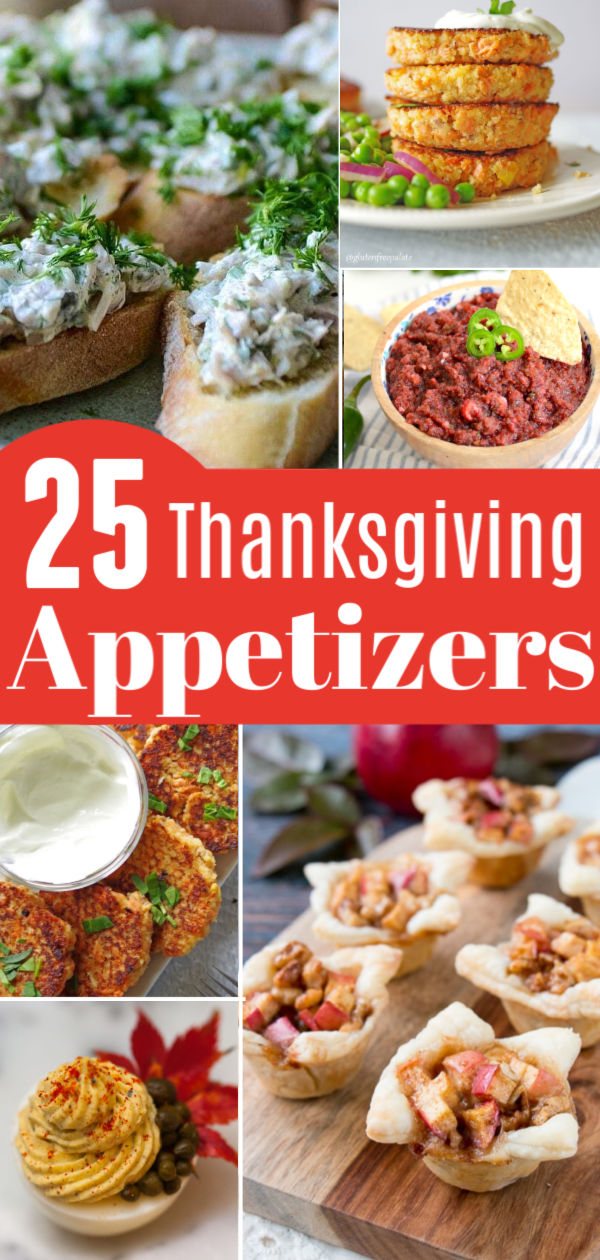 LOOKING FOR MORE THANKSGIVING RECIPES? CHECK OUT:
We all know that Turkey Day can be pretty stressful, especially for the family hosting the festivities. There is just so much food to prepare and so many mouths to feed! But with these Thanksgiving Appetizers, now you can know that your guests won't go hungry while they are waiting for that turkey to finish cooking! From Gluten-Free Salmon Cakes to Maple Cranberry Baked Brie, it's all here! From the Fall flavors to the festive decorations, these Thanksgiving Appetizers are the perfect thing to get your holiday meal off on the right foot.
25 Thanksgiving Appetizers