These Kid Friendly Chicken Recipes are the perfect meals for an easy dinner any night of the week! We've got a list of fun casseroles, homemade chicken tenders, cheesy pasta with fun shaped noodles, hand held sliders and more.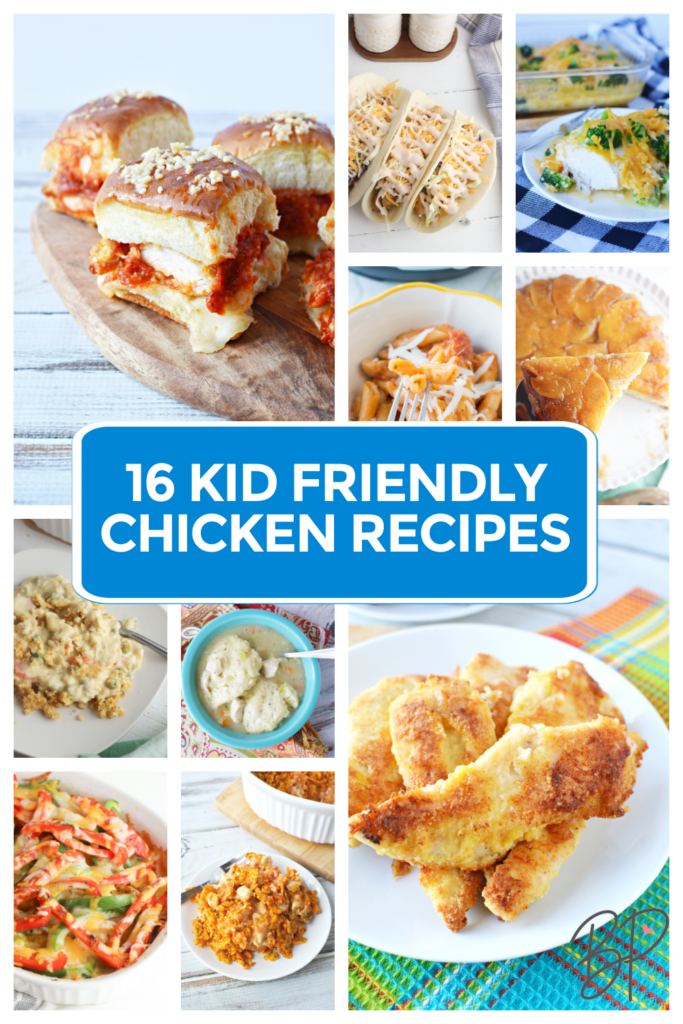 Kid Friendly Chicken Recipes
So, what makes a great Kid-Friendly Meal? As a parent of two pretty picky eaters, I have some experience with this. For us, we need to make sure the recipes aren't too spicy. This includes any seasonings or sauces. In fact, my daughter doesn't even like pepper on her meals. This goes the same with any other flavors that your kiddos may think is too "strong".
We all know that plain chicken can be sorta boring So the trick was finding a way to dress them up without upsetting the younger ones at the table but while also keeping the whole family happy. I think we achieved that with these recipes!
These Kid-Friendly dishes are sure to satisfy even the most picky eaters! And a lot of them even have a sneaky way of getting them to eat their vegetables!
Kid Friendly Chicken Recipes
These Kid Friendly Recipes are sure to make even the pickiest eaters happy! These easy dishes are perfect for a busy weekday night!

We hope you enjoy these kid-friendly chicken recipes. If you tried one out, we'd love to hear about it in the comment section. Happy Eating!