Great things come in small packages. These Mini Desserts for a Crowd will make hosting your next party a breeze! Invigorate your dessert table with these easy recipes that will satisfy the taste buds both kids and adults!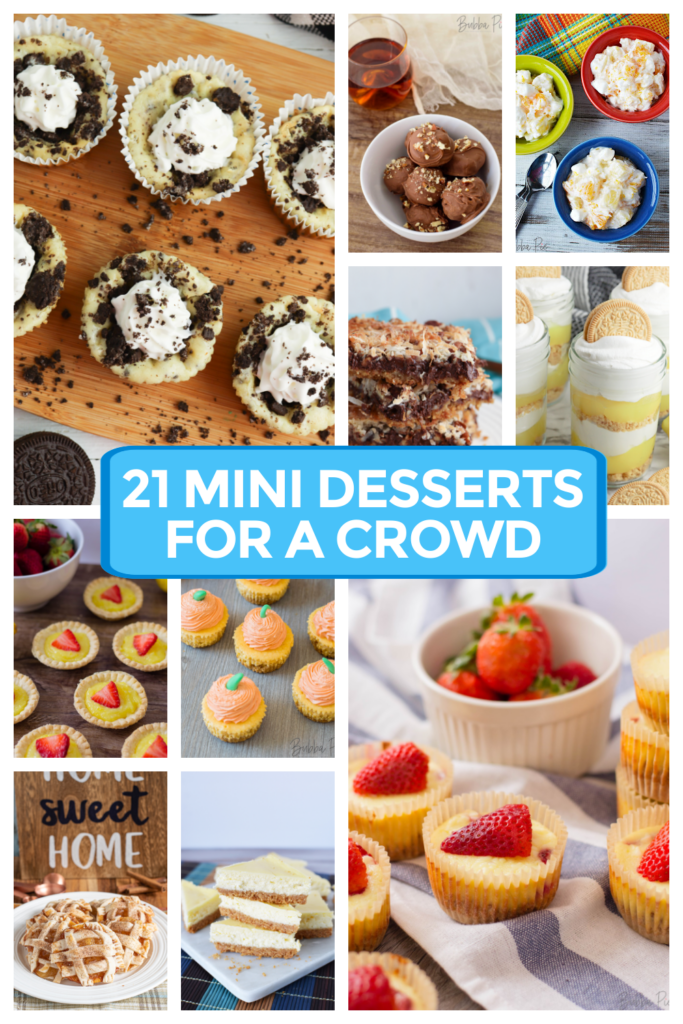 Mini Desserts For A Crowd
When I went to make this list, I decided to omit common "hand held" desserts like cupcakes, brownies and cookies. I mean, I'm assuming you probably already have a cupcake or cookie recipe on hand. I wanted to find some bite-sized recipes that maybe you hadn't thought about before.
And I also wanted to keep these recipes fairly quick and easy. A lot of them don't have more than a handful of ingredients. So you can enjoy time with your guests instead of rushing around the kitchen.
So, check out our list of Mini Dessert Recipes! We hope you enjoy these bite-sized sweet treats! Let us know which is your favorite in the comments below!
21 Mini Desserts For A Crowd
These Mini Desserts for a Crowd are all delicious treats that are perfect for sharing! Perfect for kids and adults!