51 Of The Best Summer Grill Recipes
Channel your inner Bobby Flay with 51 Of The Best Summer Grill Recipes. These fun and exciting grill recipes are great for anything from a family dinner to a cookout with friends. Light it up!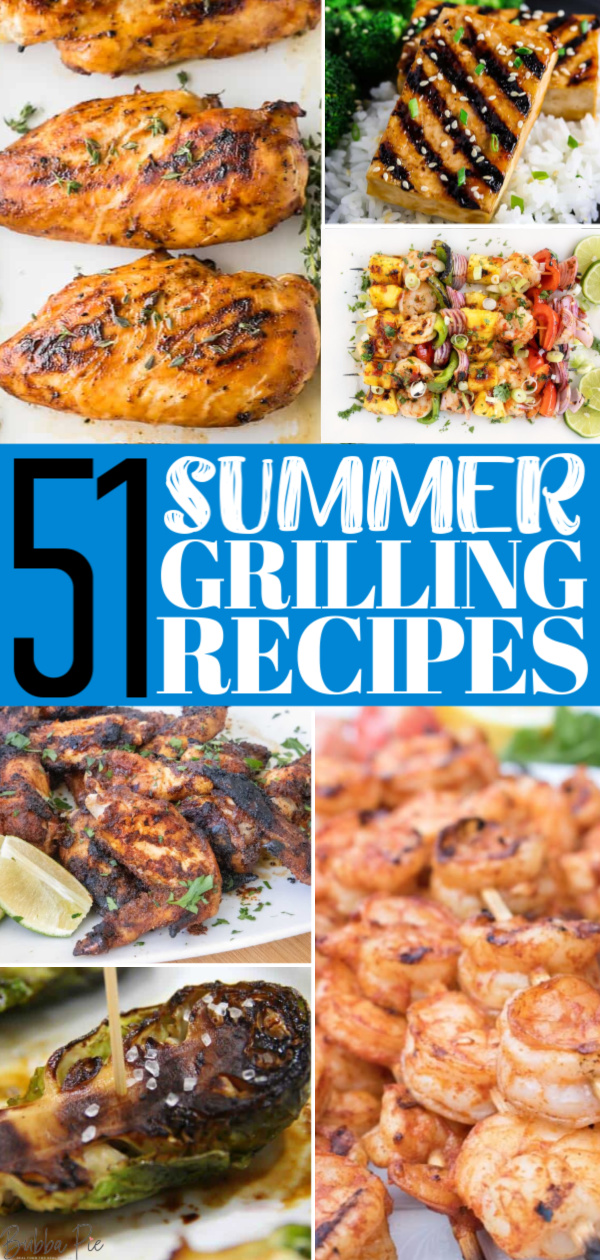 ALSO CHECK OUT:
When the sun comes out and the weather warms up, it is the perfect time to get together with friends and family for great food, fun and conversation. One of the best ways to do this is with some great grilling recipes. Sure, there is nothing wrong with grilling hamburgers and hotdogs, but there are a ton of great recipes out there to cook on your gas or charcoal grill. From Grilled Shrimp Kabobs to a Swedish Burger with Lemon Sauce, there are a ton of fun ideas on here that will get you excited to fire up the grill.
What Are Some Great Summer Grilling Side Dishes?
And don't stop here, check out our site for some awesome summer side dishes that will go great with your grilled entrees. This Corn and Tomato Salad recipe is light, fresh and goes with just about any meal. And this Macaroni Salad with Ham and Cheese is a great side dish for any cookout or picnic!
Easy Summer Desserts
And, if you are looking for some easy summer desserts for a cookout, we have you covered too! We love the sweet and salty combo of this Strawberry Pretzel Salad. And this Hawaiian Cheesecake Salad Recipe will transport you and your family to a tropical paradise with a single bite! Make sure to check out the rest of our desserts!
51 Fun and Tasty Summer Grill Recipes