Are your family dinners feeling as exciting as a nap in a library? Well, fear not, because it's time to sprinkle some zest and a whole lot of "woohoo!" back onto that dining table.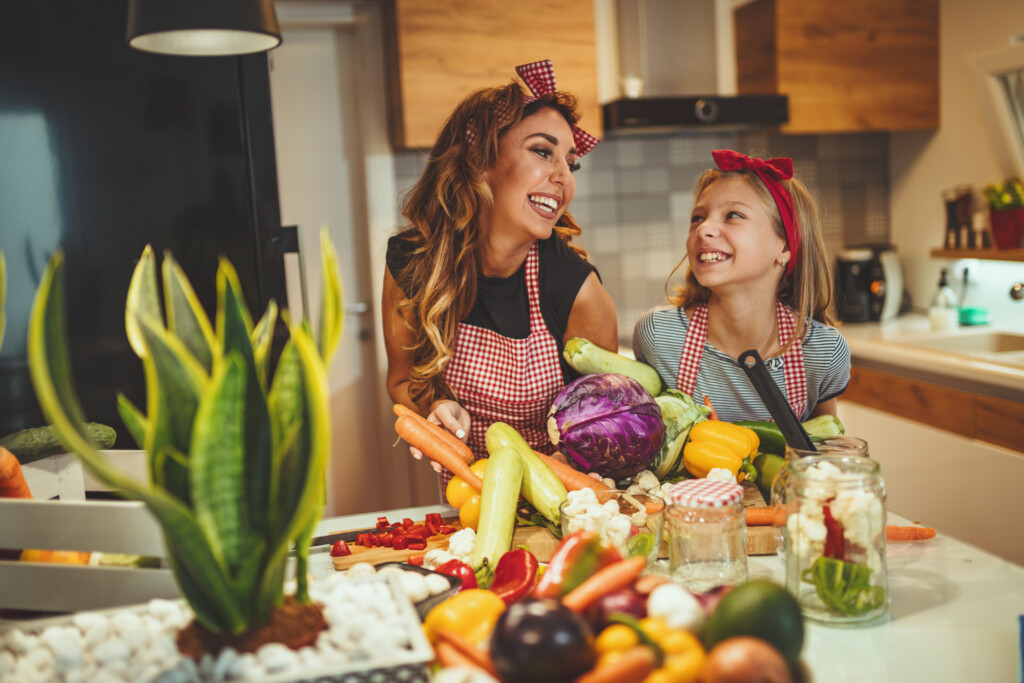 Here is a list of 30 ways to make family dinners fun again!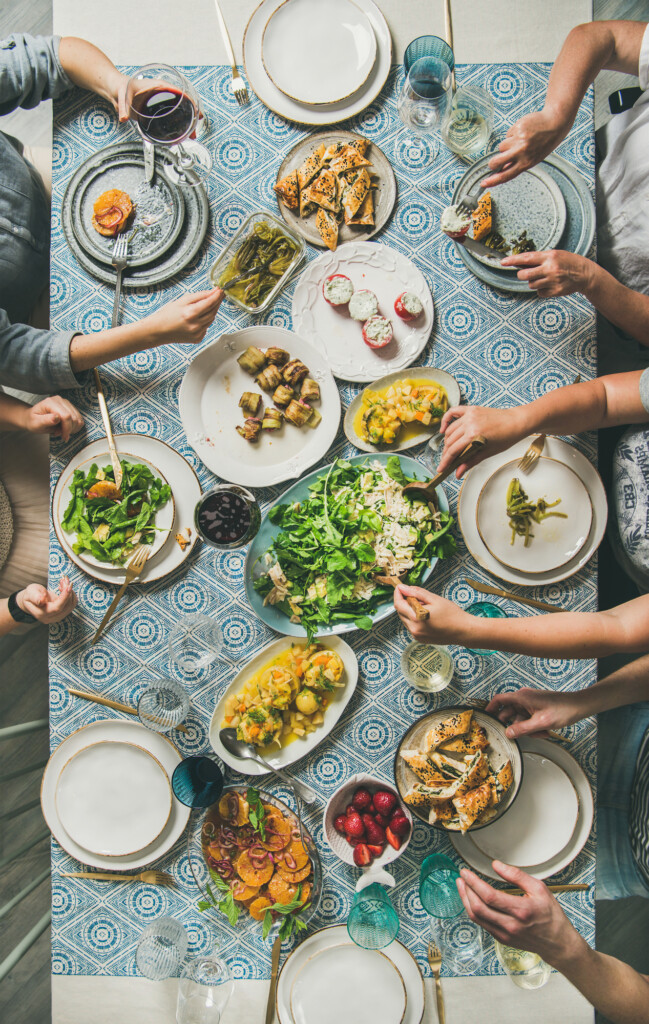 How To Make Family Dinners Fun Again
Theme Nights: Choose a theme (e.g., Mexican, Italian, BBQ) and create dishes and decorations to match.
Mystery Ingredients: Each family member brings or comes up with a surprise ingredient, and together you cook a meal using only those items.
Outdoor Picnic: Have a dinner picnic in your backyard or a nearby park.
DIY Pizza Night: Set up a pizza-making station with various toppings and let everyone create their own mini pizzas.
Cultural Exchange: Explore different cultures through their cuisine, trying a new international dish each week.
Cooking Challenge: Have a friendly cooking competition where family members pair up to create unique dishes. Kids and parents can team up!
Storytime Dinner: Share stories from each family member's day, accompanied by their favorite meal.
Food Art Contest: Make edible art on plates using various ingredients and let the most creative dish win.
Family Cookbook: Create a family cookbook with everyone's favorite recipes, including personal anecdotes.
Campfire Dinner: If safe, have a backyard campfire cookout with marshmallows, hot dogs, and more.
Retro Night: Prepare dishes reminiscent of a specific era or decade, and play music from that time.
Around the World: Choose a different country for each dinner and explore its traditional foods.
DIY Burrito Bar: Set up a burrito station with different proteins, veggies, and sauces for a customizable meal.
Family Food Critic: Rate and review each other's dishes with a playful and positive attitude. This may not be a great idea for every family…. like mine!
Tabletop Games: Play board games or card games during dinner for added entertainment.
Indoor Picnic: Lay out blankets on the living room floor and enjoy a picnic-style dinner indoors.
Dress-Up Dinner: Everyone dresses up in their fanciest attire for a formal dinner experience.
Food Trivia: Prepare trivia questions related to food, and the winner gets to choose a dessert.
Alphabet Dinner: Cook dishes that start with each letter of the alphabet, going through the whole alphabet over time.
DIY Sushi Night: Roll your own sushi with various fillings and ingredients.
Family Interviews: Take turns interviewing one family member each dinner, asking fun and interesting questions.
DIY Taco Tuesday: Set up a taco bar with a variety of fillings, salsas, and toppings.
Backwards Dinner: Start with dessert and work your way to the main course for a whimsical twist.
Rainbow Challenge: Create a meal using ingredients that match all the colors of the rainbow.
Family Karaoke: Sing your favorite songs while enjoying dinner together.
Food Charades: Act out food-related words or dishes for a fun guessing game.
DIY Fondue Night: Melted cheese or chocolate fondue with an assortment of dippables.
Indoor Food Picnic: Spread out a picnic blanket in the living room and enjoy an indoor picnic.
Cultural Dress-Up: Each dinner, dress up in the traditional clothing of a different culture you're learning about.
Recipe Swap: Exchange favorite family recipes with friends and try each other's dishes.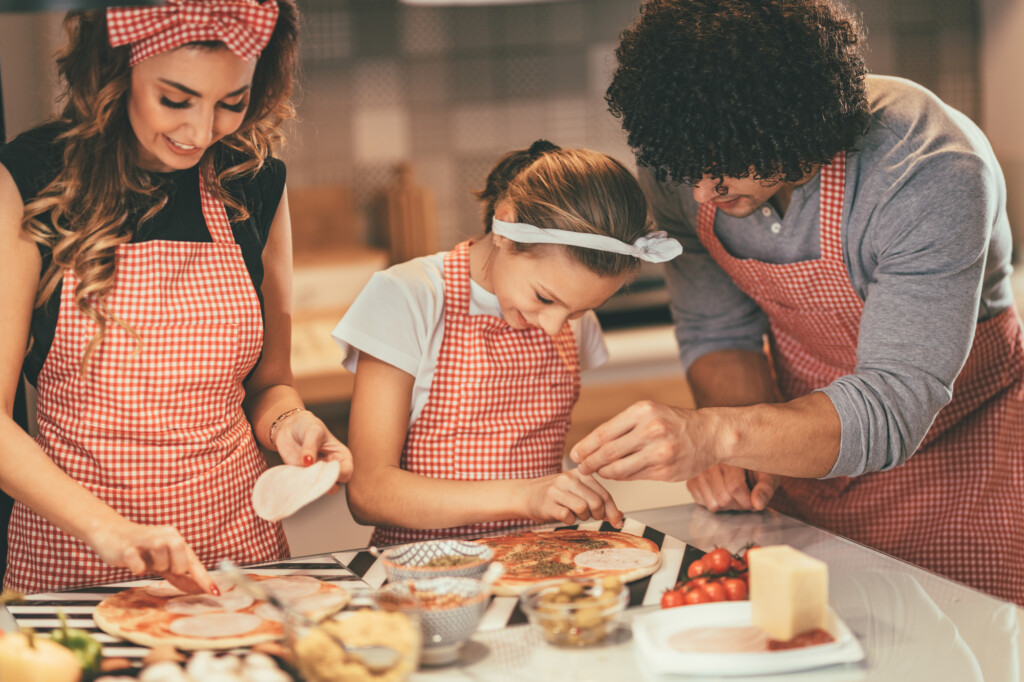 Remember, the goal is to create a warm and enjoyable atmosphere where everyone can connect and have a great time together. Feel free to mix and match these ideas or come up with your own creative twists!
We'd love to hear your own ideas in the comment section below.
Happy Eating!