When I am in a pinch and don't have time to go to the store, I cherish recipes that utilize ingredients I already have in my kitchen.  Using only a handful of these ingredients and just a little time, this quick and easy Drop Biscuit Recipe is the perfect partner for just about any meal.
Quick and Easy Biscuit Recipes
I don't know how many times I have been preparing a meal for guests and have completely forgotten about the bread.  For some reason, this always slips my mind.  I'm so focused on getting the house clean and finding the perfect main course to prepare, that I completely forget to pick up some rolls at the store.  Generally, I am more into cooking than baking, and the thought of learning how to make home homemade biscuits seemed a little daunting to me.  But I discovered this Easy Drop Biscuit Recipe and it completely rocked my world! I had all the ingredients already in my kitchen and didn't even need to head to the store!
What Are Drop Biscuits?
I had never really heard of Drop Biscuits before.  A Drop Biscuit is simply made from "dropping" the dough from a spoon onto the baking pan before inserting into the oven.  While the ingredients may vary slightly, they are generally all very simple things you already have laying around the house.  For this  recipe, I use flour, baking powder, white sugar, salt, butter and buttermilk. This recipe has no yeast! They are the perfect accompaniment to any family meal.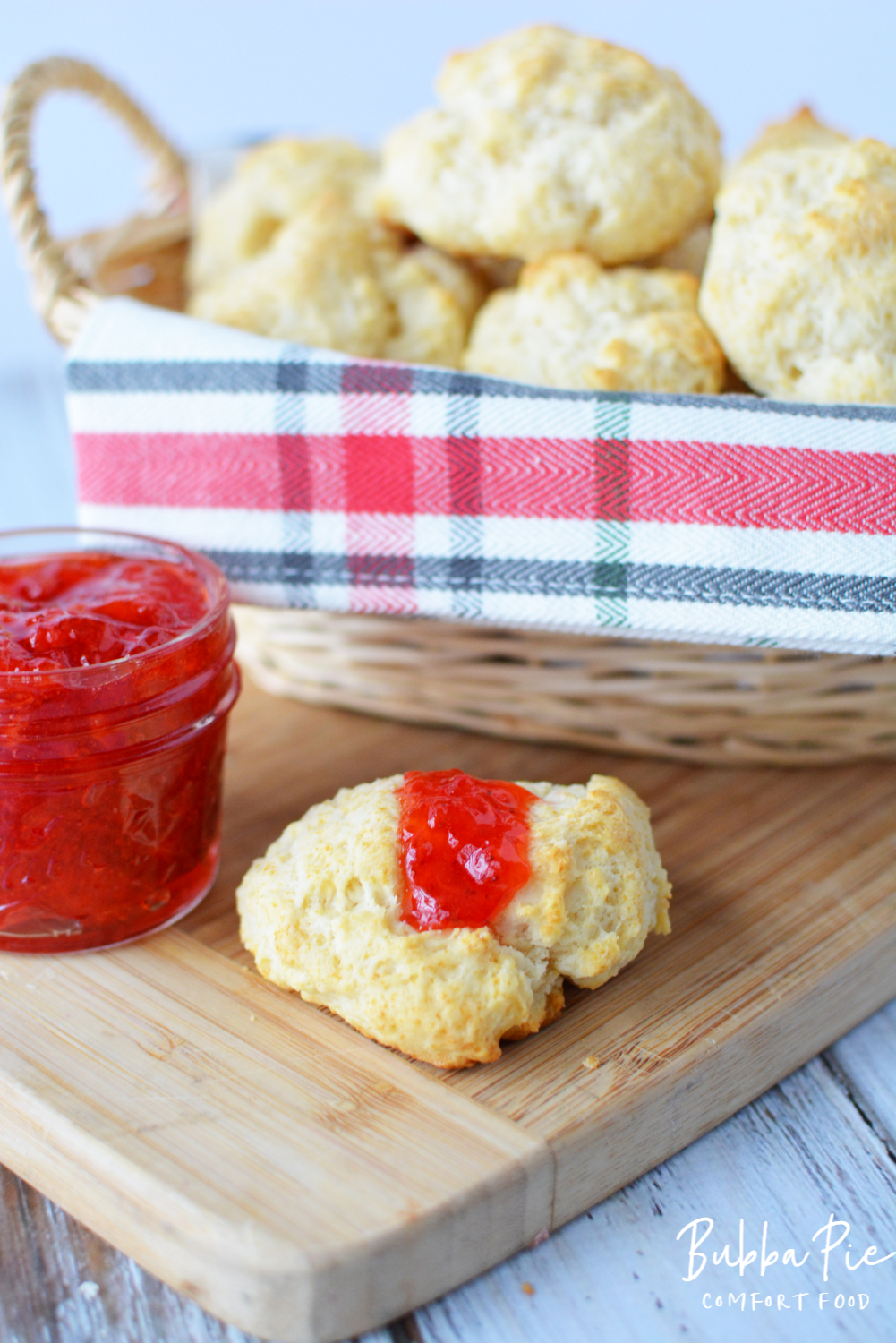 When thinking about how easy these Drop Biscuits are to make, the results are to die for.  They are golden brown and slightly crispy on the outside, while deliciously warm and soft on the inside.  They can taste great just on their own, but the options of dressing them up are almost endless. You can slather these babies with so many yummy things: butter, jam, apple butter or honey. Or you could dip them into your favorite soup or stew! I never knew that easy homemade biscuits would actually be so effortless and rewarding!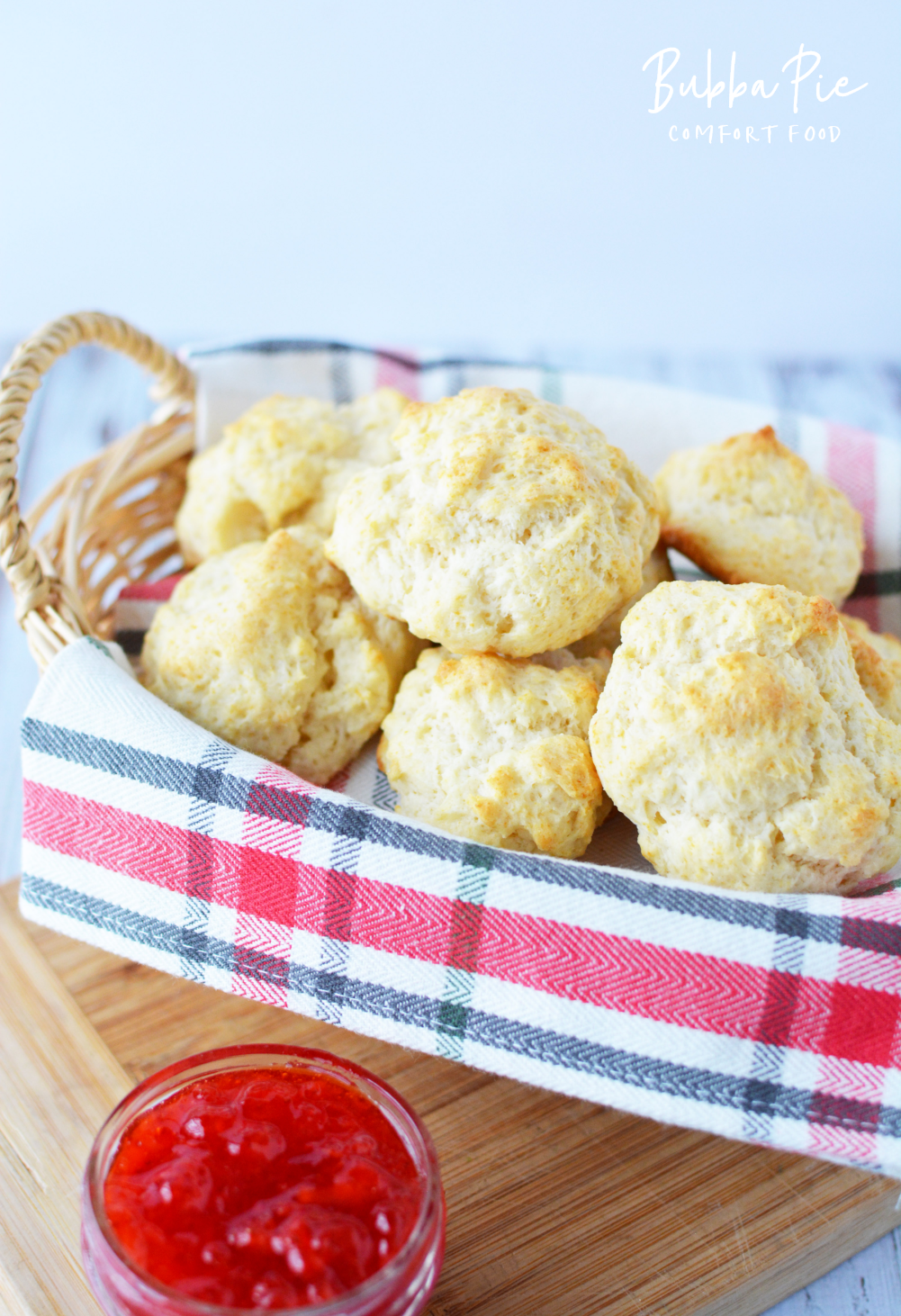 Homemade Drop Biscuits Are Perfect For Any Occasion
I love the fact that I can make these to accompany any meal during a formal sit down dinner, or I can make them to grab for a quick breakfast in the morning. They can also even be used for holiday meals like Thanksgiving or Christmas!
Notes, Tips and Variations
Use a silicone mat on your baking tray. This will help prevent the biscuits from sticking and give their bottoms a nice golden firmness.
We use Buttermilk in this recipe. But you could also use whole milk, or, if you are trying to trim off some calories, you could go with 1% or 2% milk (although they won't taste as good!).
I hope you enjoy this easy drop biscuit recipe. Let me know how they turn out in the comments section!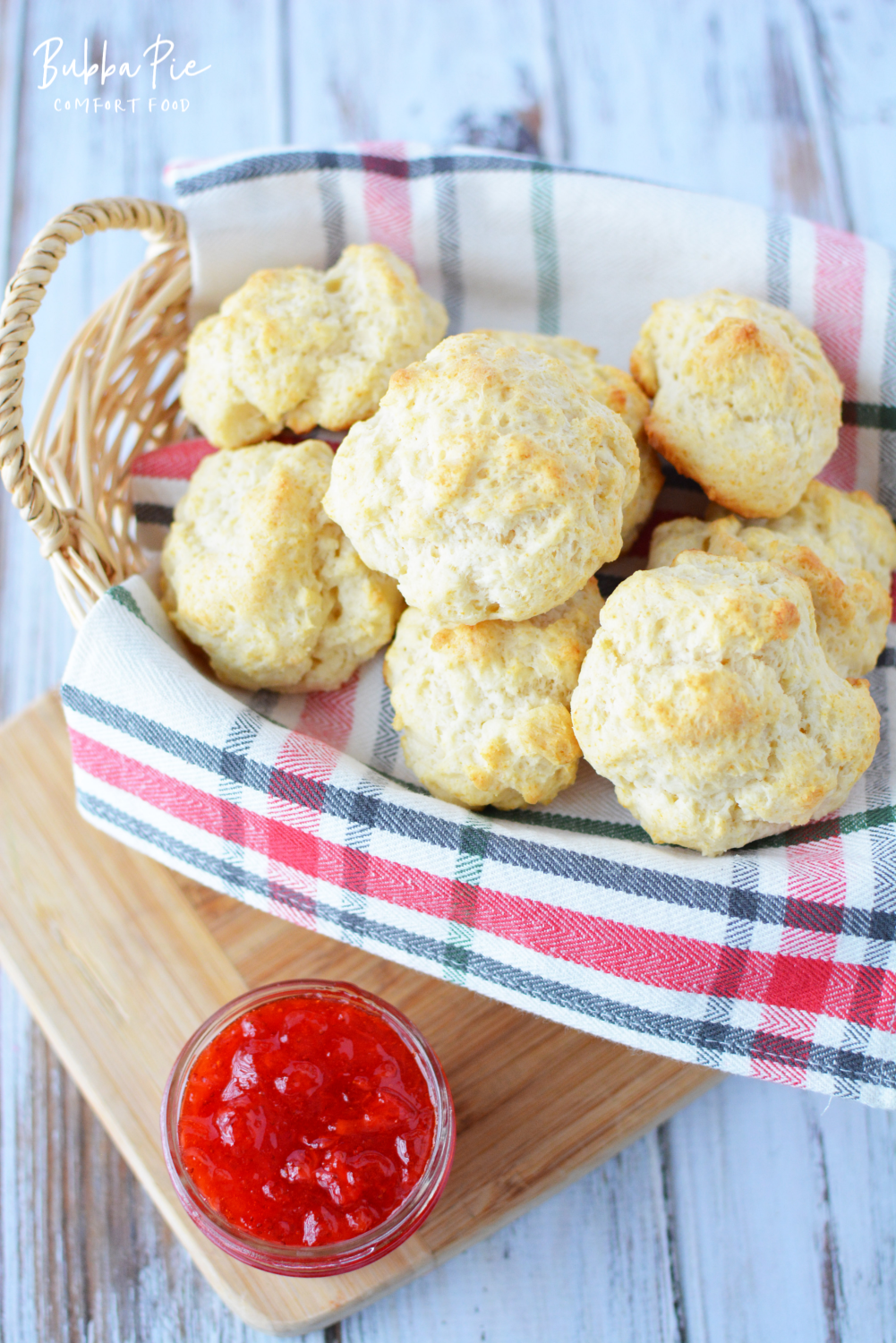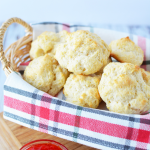 Quick And Easy Drop Biscuits
Using only a handful of ingredients and just a little time, these quick and easy drop biscuits are the perfect partner for just about any meal.
Ingredients
2

cups

flour

1

tablespoon

baking powder

1

tablespoon

white sugar

1/2

teaspoon

salt

1/2

cup

butter

1 stick cold and cubed

1

cup

buttermilk
Instructions
Preheat oven to 400 and line a baking sheet with parchment paper. Set aside.

Add flour, baking powder, sugar and salt to a food processor and process for 5 seconds or until mixed through. Add butter and process until fine crumbs form, about 10 seconds. Add buttermilk and process until a dough forms on one side of the food processor.

Drop dough, using a 3 tablespoon portion scoop, onto prepared baking sheet and bake for 20 minutes or until golden brown.
Nutrition Facts
Quick And Easy Drop Biscuits
Amount Per Serving
Calories 105
* Percent Daily Values are based on a 2000 calorie diet.