Finger Steaks have strips of sirloin steak are soaked in buttermilk, breaded and then fried. Growing up in Idaho, these finger steaks become the definition of comfort food when I was a child. Almost impossible to find outside The Gem State, now you can make these in your very own kitchen!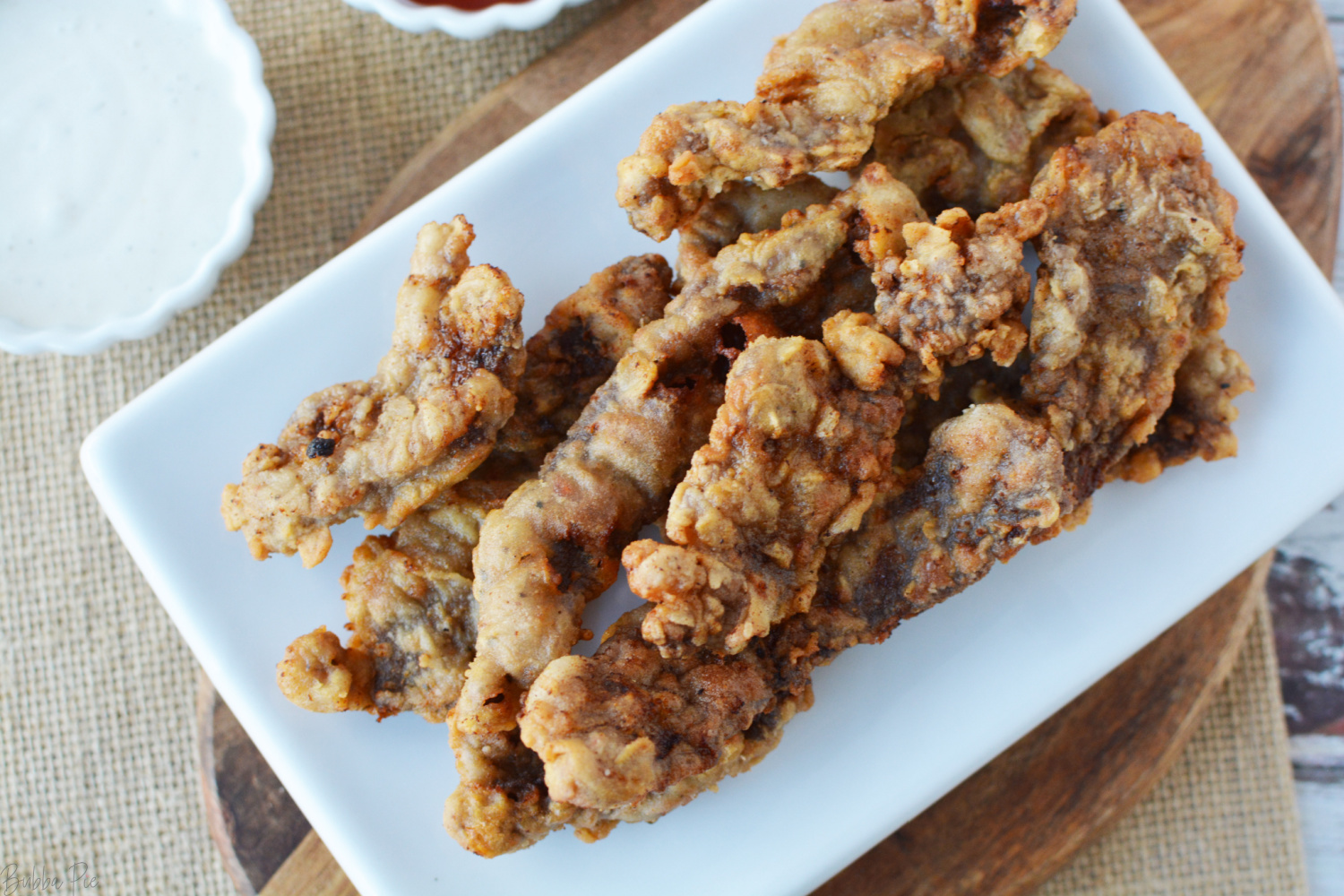 Why You Will Love Finger Steaks
EASY – With just a few ingredients and a couple minutes of prep, you can fry these Finger Steaks easily in your skillet. Or, if you have an Air Fryer, you could even do that!
UNIQUE – It's always fun when you can find a dish or a recipe that is unique to a specific part of the world. You really can't find finger steaks anywhere accept Idaho and I think that is pretty neat!
DELICIOUS – Tender and juicy steak is breaded in a flavorful batter and fried and then dipped into your favorite sauce (it's gotta be fry sauce, right?!). It just doesn't get any better than that.
Geographic Comfort Food
One of the things I love most about America is that not only does each region have food that it is famous for, but each State has it's own dish! Goetta from Ohio, Hot Brown Sandwich From Kentucky, King Ranch Casserole from Texas and Finger Steaks from Idaho!
We've started a series on the blog giving our versions of a famous dish from every state. So, of course, it's not gonna take me long to settle back into my roots and fry up some Idaho Finger Steaks!
What Are Idaho Finger Steaks?
No, this isn't chicken fried steak, it is something entirely different! And better!
Originating in Boise in the 1950's the Finger Steak quickly became famous all throughout Southern Idaho in the years after. This is the one steak that doesn't even try to be fancy! It is at home in diners, dives and greasy spoons all around the state. Sometimes served on a plate, it's just as at home in a plastic basket piled on top of some tater tots.
Since I've moved to the Midwest, I've NEVER seen them in a restaurant. So, I've had to start making them on my own. Now you can too! Here is what you'll need. See the recipe card below for the full recipe:
Egg
Buttermilk
Montreal Steak Seasoning or Season Salt
All purpose flour, divided
Beef sirloin steak, cut into 1/4″ strips
Garlic powder
Salt
Ground pepper
vegetable oil to fry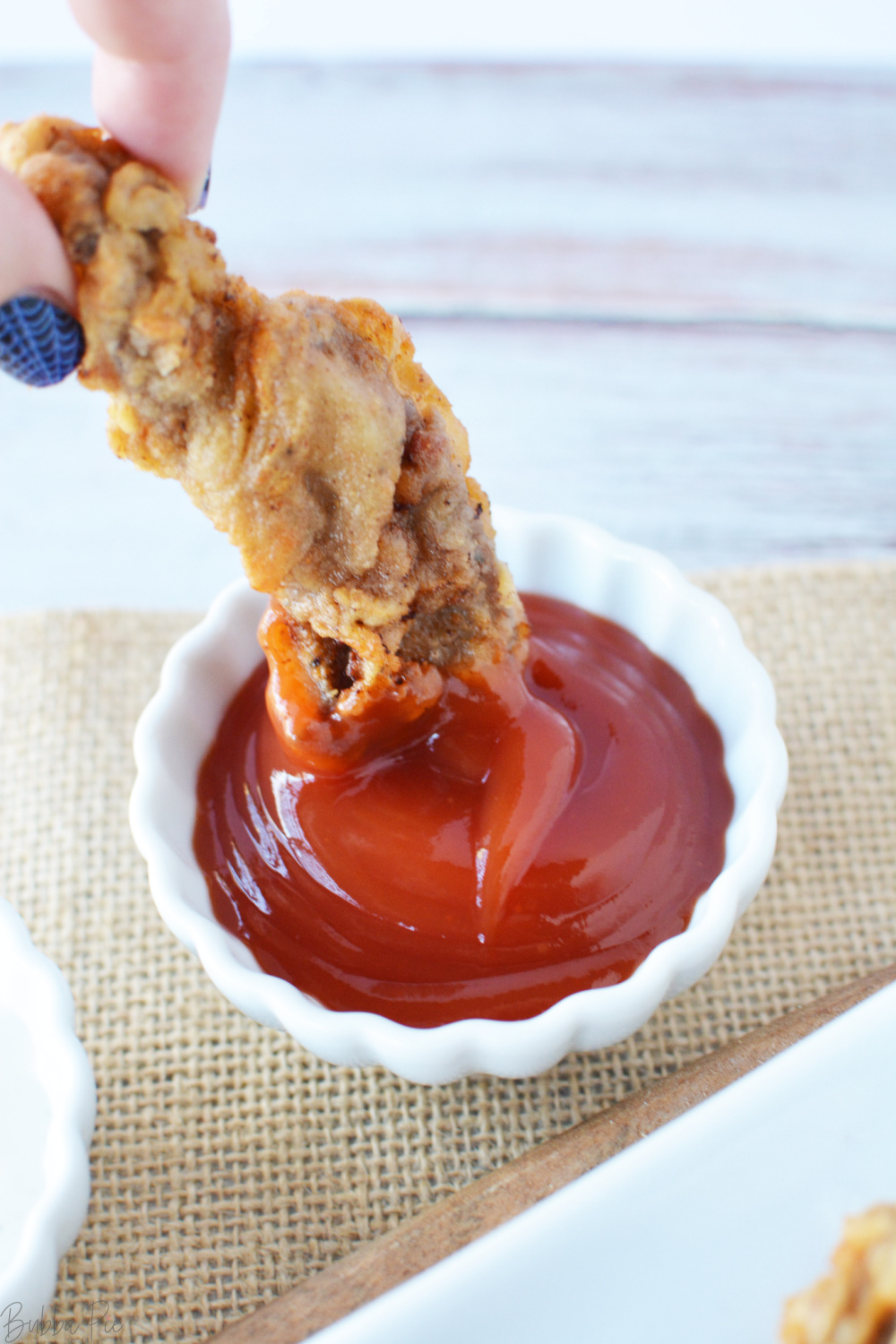 What Kind Of Meat To Use In Finger Steaks?
We used beef sirloin steak. But you can really any kind of steak. Some people like to use Cube Steak because it's a cheaper cut of meat that has already been tenderized. That would work too. I'd avoid using more expensive cuts of meat because after you've breaded it and fried it, it probably just wouldn't be worth it.
What To Dip Your Finger Steaks In?
Fried Steak down in Texas is often served with Gravy. But not Finger Steaks! There are a variety of dipping sauces that you can dip your steak into. In Boise, where I'm from, THE SAUCE you are supposed to dip your Finger Steaks in is Fry Sauce. There is no room for discussion here. This zesty combination of mayonnaise and ketchup works so well with this dish! But other ideas could be:
Ranch Dressing
Ketchup
Heinz 57
BBQ Sauce
Cocktail Sauce
Notes, Tips and Suggestions
MARINADE YOU STREAK – Make sure you are letting your steaks sit in the buttermilk mixture at least overnight. This goes a long way towards tenderizing the steak, Trust me, you don't want tough meat in this recipe.
DON'T BURN THE STEAKS! – Watch the temperature of your oil. To hot and these Finger Steaks will burn pretty easily.
WHAT SIDE DISHES ARE GOOD WITH FINGER STEAKS? – I've always loved mine with Tater Tots. But French Fries would work too. If you are trying to go healthier, a simple vegetable side or a side salad would work too!
I hope you enjoy this Finger Steaks Recipe! Let me know how awesome they are in the comments section!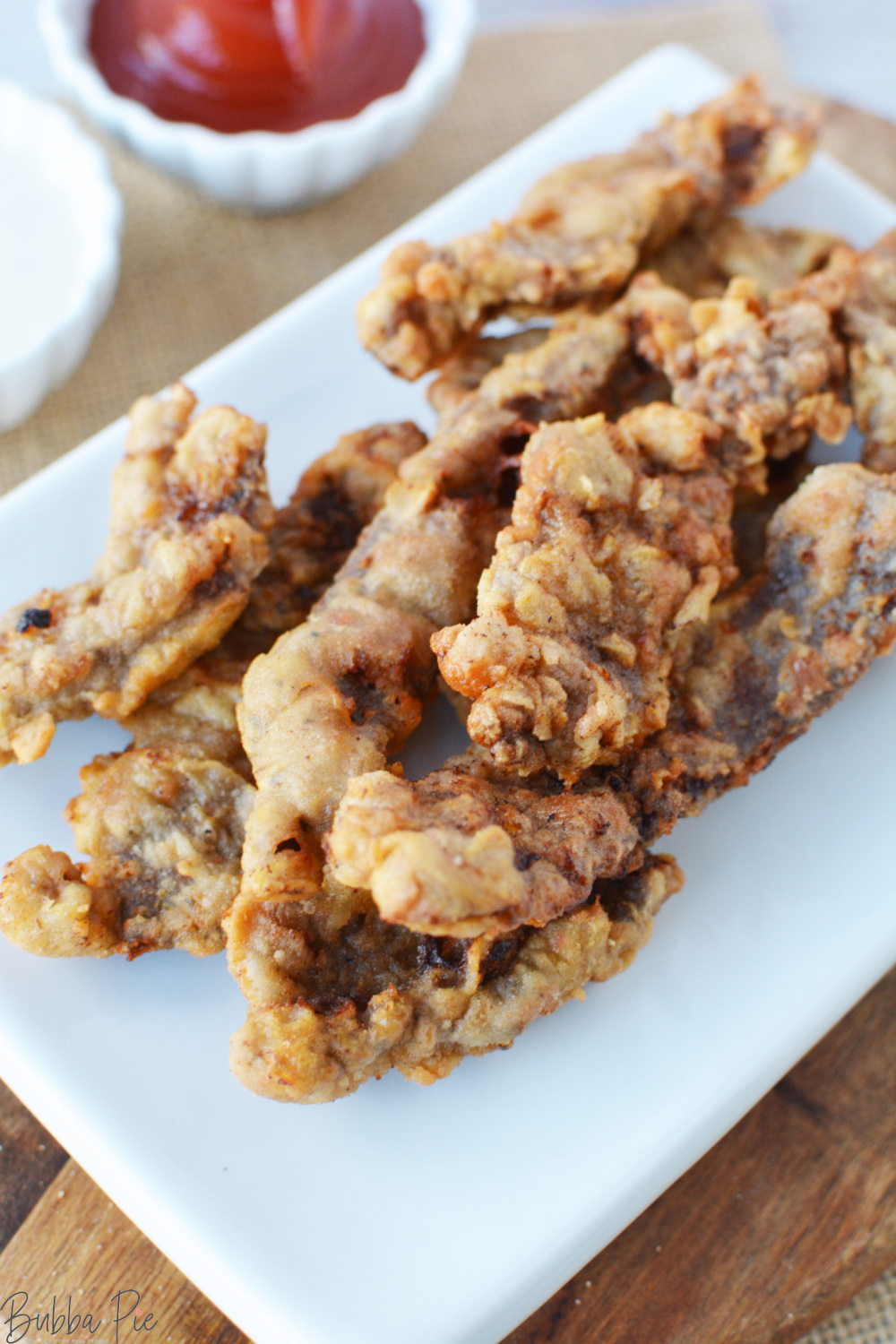 LOOKING FOR MORE EASY COMFORT FOOD? CHECK OUT: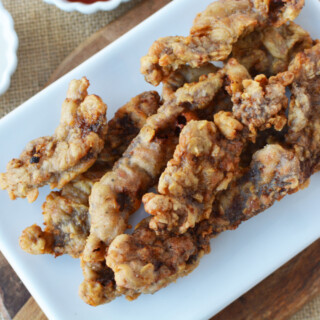 Rate this Recipe
Idaho Finger Steaks
Growing up in the Northwest, Idaho Finger Steaks become the definition of comfort food when I was a child. Strips of sirloin steak are soaked in buttermilk, breaded and then fried. Almost impossible to find outside The Gem State, now you can make these in your very own kitchen!
Ingredients
1

egg

2

cups

buttermilk

2

tablespoons

Montreal Steak Seasoning or Season Salt

2-1/2

cup

all purpose flour

divided

1-1/2

lbs

beef sirloin steak

cut into 1/4" strips

2

teaspoons

garlic powder

1

teaspoon

salt

1/2

teaspoon

ground pepper

vegetable oil to fry
Instructions
Add egg, buttermilk, seasoning and 1/2 cup flour to a large bowl and mix well.

Stir in steak and place into a resealable bag.

Seal and refrigerate for 2 hours or overnight to marinate.

Once meat is done marinating, line a baking sheet with parchment paper and make room for it in your freezer.

In a shallow bowl, combine remaining 2 cups flour, garlic powder, salt and pepper and mix well.

Remove steak from refrigerator and ziploc bag. Dredge into flour mixture and place onto prepared baking sheet. Freeze for 1 hour or overnight.

Heat oil until hot and fry meat in oil, working in batches, until golden brown, about 5 minutes. Drain on paper towel and serve with dipping sauce.
Nutrition
Love this recipe?
Follow @bubbapie for even more delicious recipes!!