If you are practicing a specific diet, there is no need to sacrifice your favorite comfort foods. Whether you are a vegan, vegetarian or doing keto or Whole 30, check out these 23 Vegetarian Comfort Food Recipes.  They may be just what you need!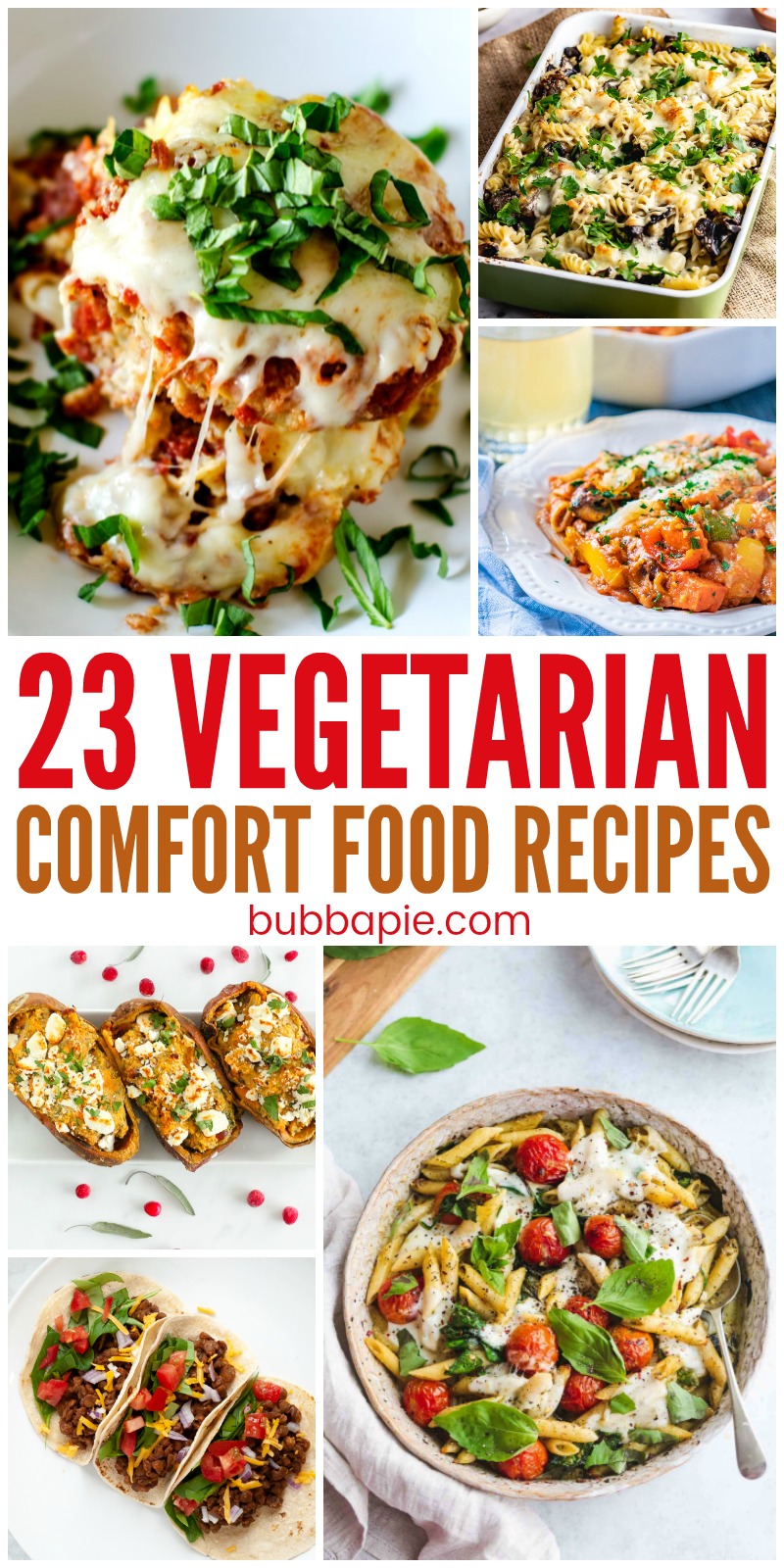 When people think about Comfort food, they often imagine dishes that aren't very good for you.  This is certainly true in many cases.  And it really stinks if you have a list of foods that you can't eat.  Many people are vegetarians or vegans, or they are eating Whole 30 or Keto.  But, did you know that you can tweak many comfort food recipes to fit with your specific diet?  For instance, here is a list of 25 Healthy Comfort Food Recipes!
Here at Bubba Pie, we thought that we'd expand our list to focus on Vegetarian Comfort Food Recipes.  We have also included some Vegan Comfort Food Recipes in here too! So now, no matter what your dietary situation is, we hope that you can find a yummy dish that gives you comfort and that you really enjoy eating.
23 Vegetarian Comfort Food Dishes
Completely gluten free and made with Lentil Pasta, you won't care that it is a completely meatless dish when you eat it.  The protein rich roasted vegetables gives this "pasta" bake a rich and hearty flavor.  It is a perfect dish for a cold day!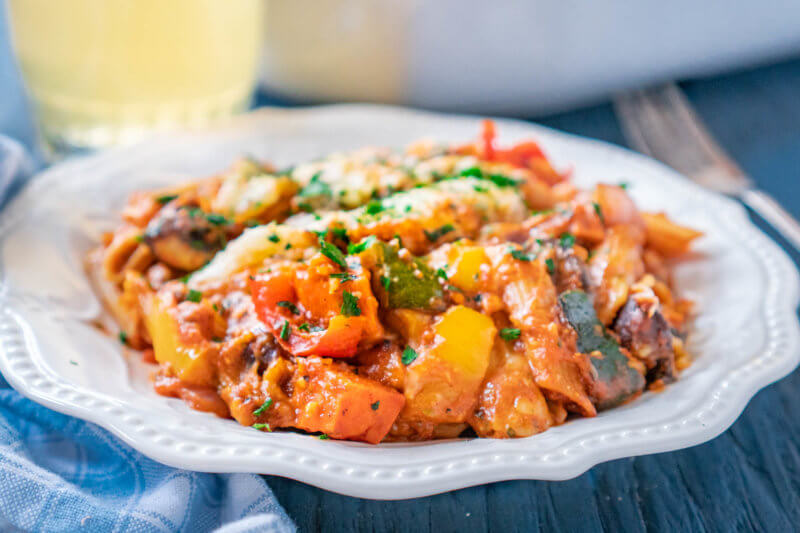 Brimming with vegetables and some added cheese for extra protein, this meatless Vegetable Pot Pie is just what the doctor ordered when you are in need of some serious comfort food.  The author mentions that some store bought pie crust contains lard and, thus, might not be completely vegetarian.  You can always make your own crust like this one!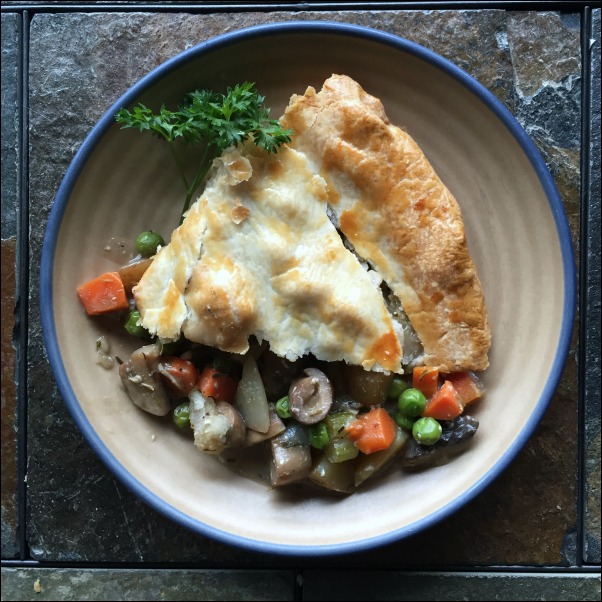 Rice, beans, brown rice and lots of vegetables.  This is a great dish for any occasion.  Make it ahead of time and freeze it for a quick dinner on busy nights!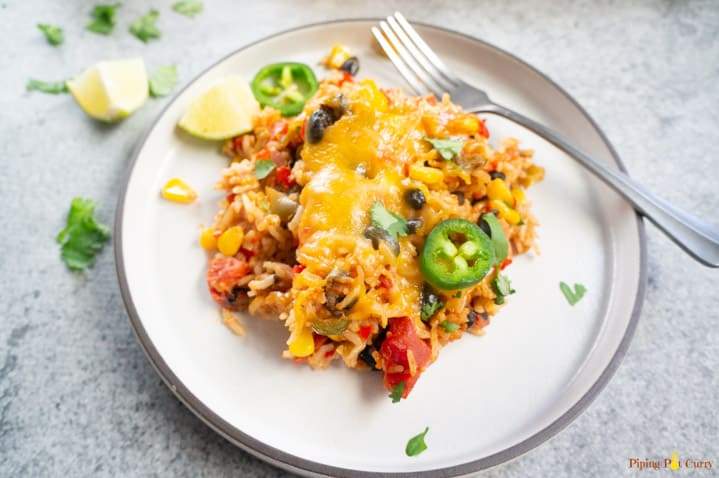 Slow cookers are always a great way to make comfort food.  This slow cooker Eggplant Parmesan is no exception. This recipe uses gluten free bread crumbs.  But you can use regular ones if your diet allows.  Or you could skip them altogether to reduce the carbs!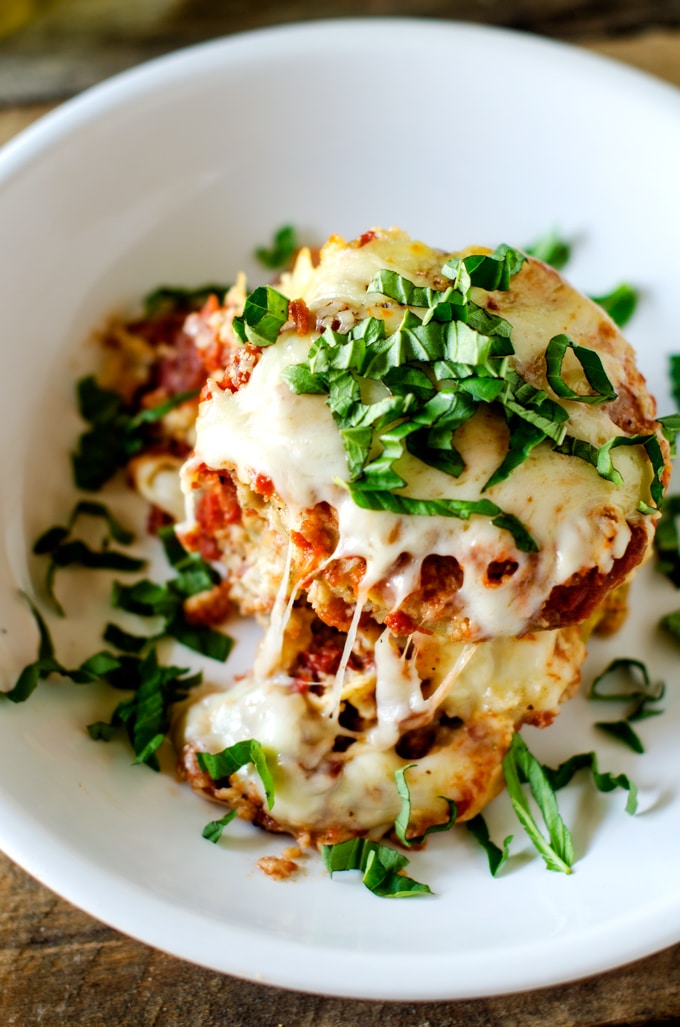 Can you mix Jackfruit and Buffalo sauce together to make an Enchilada? I guess so!  I haven't tried this one yet but I have to admit I'm curious.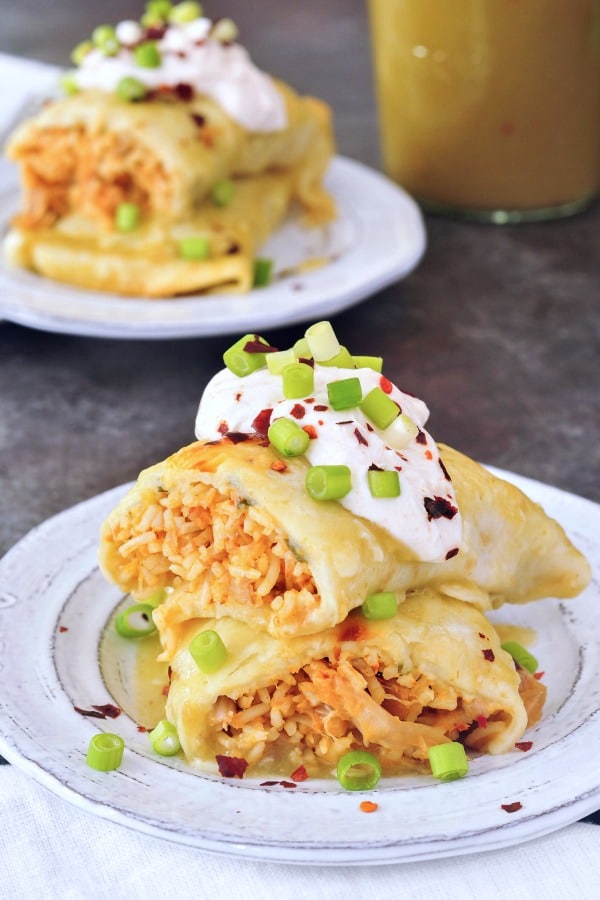 Gluten-free, Grain-free and nut-free and made all in one pot.  This is a great recipe for even the pickiest of diets. Packed with protein and ready in under 10 minutes, this comfort food recipe will work for any occasion.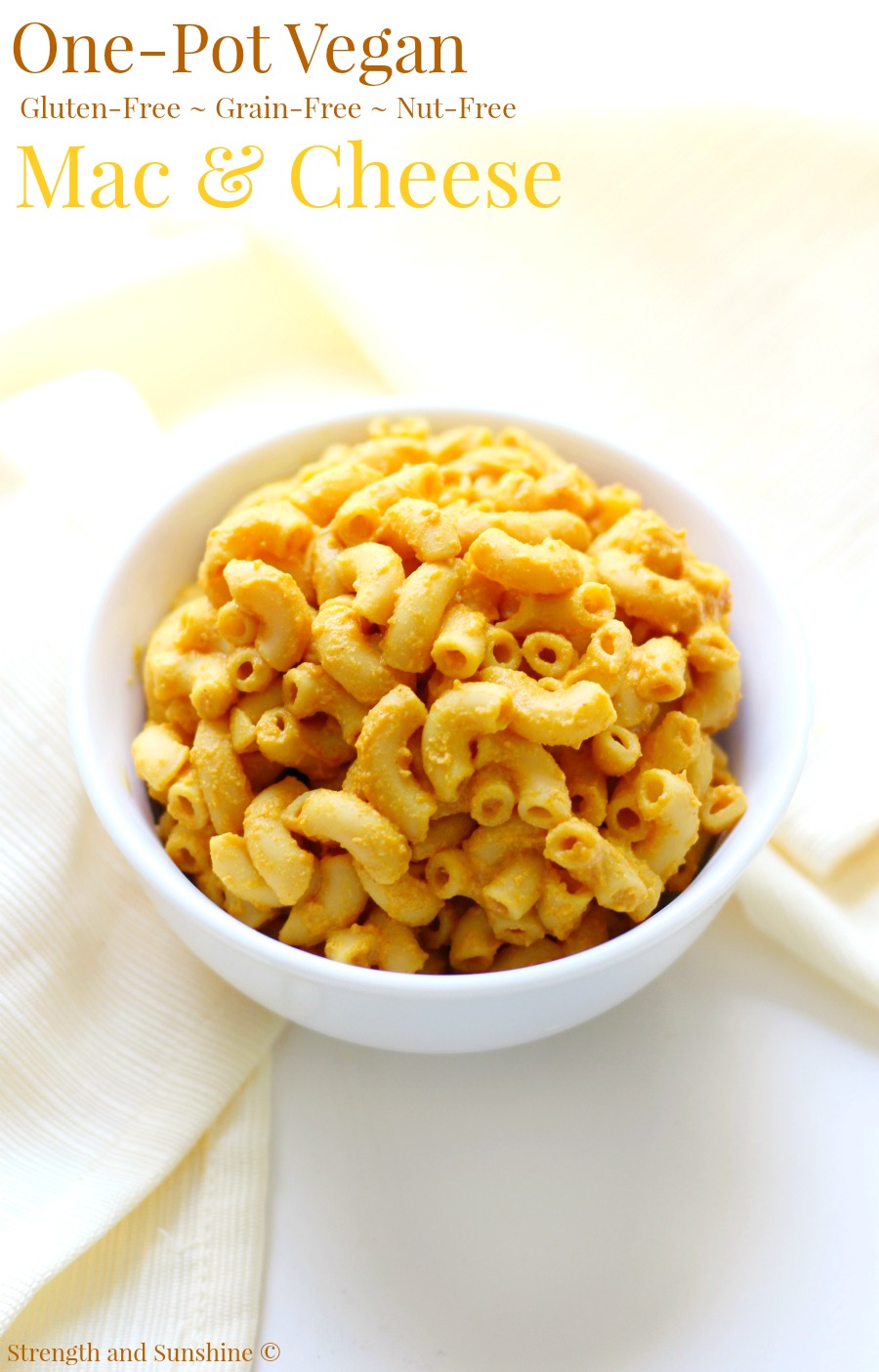 When looking to cut meat out of your diet, tacos are a great option to lean on.  There are so many different ways that you can enjoy them meat-free.  This particular Vegetarian Comfort Recipe uses lentils as a replacement for the meat.  Yum!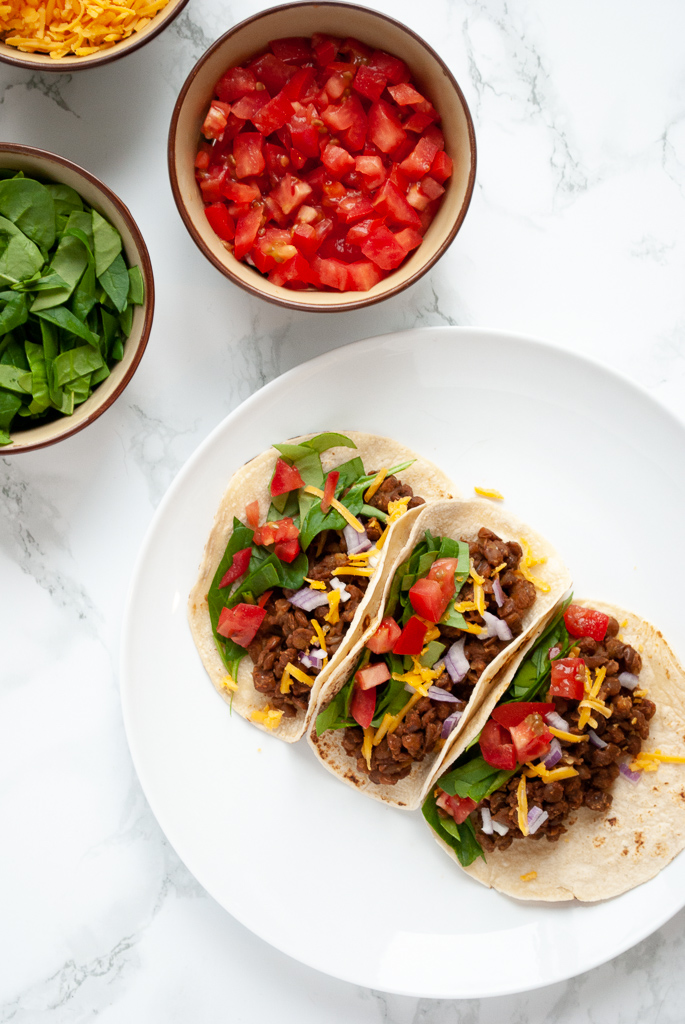 Here is a really cool recipe from a food blogger in Europe.  She focuses on traditional European recipes.  In this one, she uses the Chanterelle Mushroom to make this rich, earthy dish.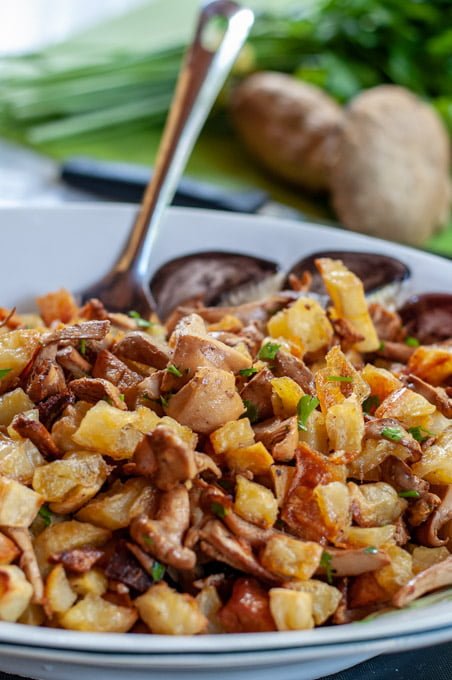 Meatless meatballs?  How on earth could you do that?  This recipe uses roasted eggplants.  With the proper use of spices, you can make a tasty meatball and not even miss the meat!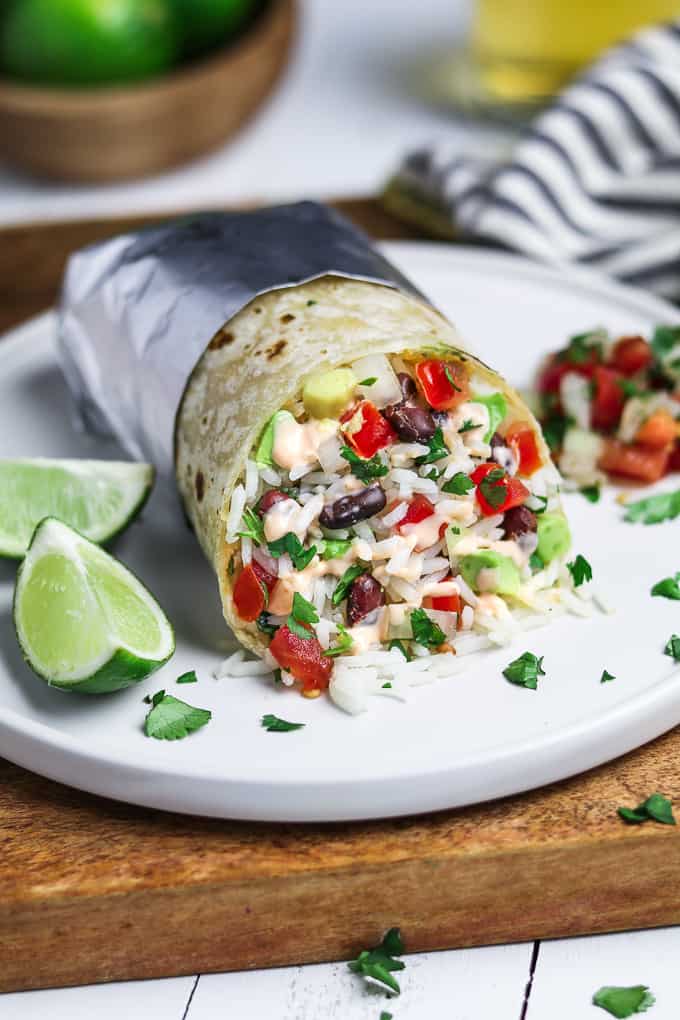 One of the great things about Mexican Food is that it is so easy to make into a vegetarian or vegan option.  Sure, chicken, beef, steak or pork is great in any mexican dish, but you honestly don't need it!  This recipe for Vegan Burrito with Cilantro Lime Rice is a perfect example of this.  Black beans, pico de gallo and avocado.  Yum!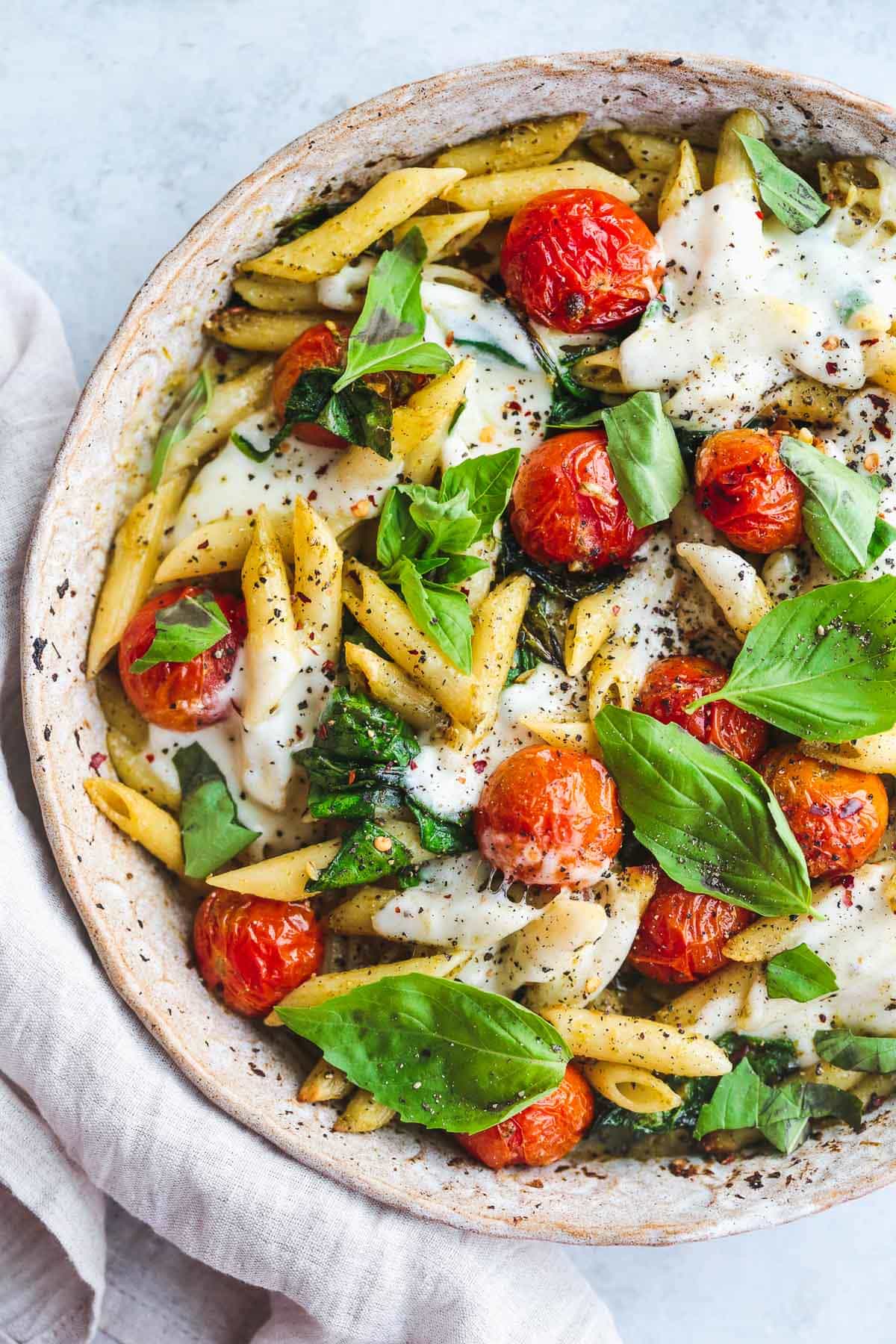 If your a fan of Caprese Salad, you will love this pasta version.  Roasted tomatoes, garlic, olive oil and spinach tossed in Penne pasta and Mozzarella Cheese.  Great for picnics, potlucks and pitch-ins!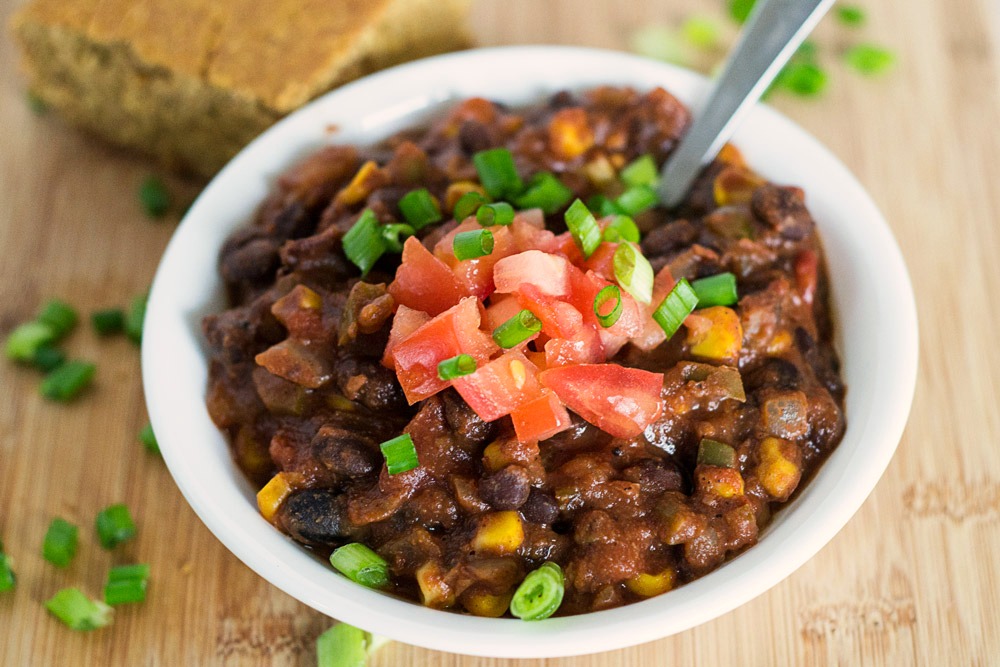 This is a fantastic Vegan Comfort Food option for the winter months.  Although it is chili, it isn't too spicy it is also kid friendly.  But you can always make is spicier!  It is also a pretty quick dish to make as well, especially for chili.  You should be able to get this bad boy whipped up in about 30 minutes, so it is a great weeknight meal.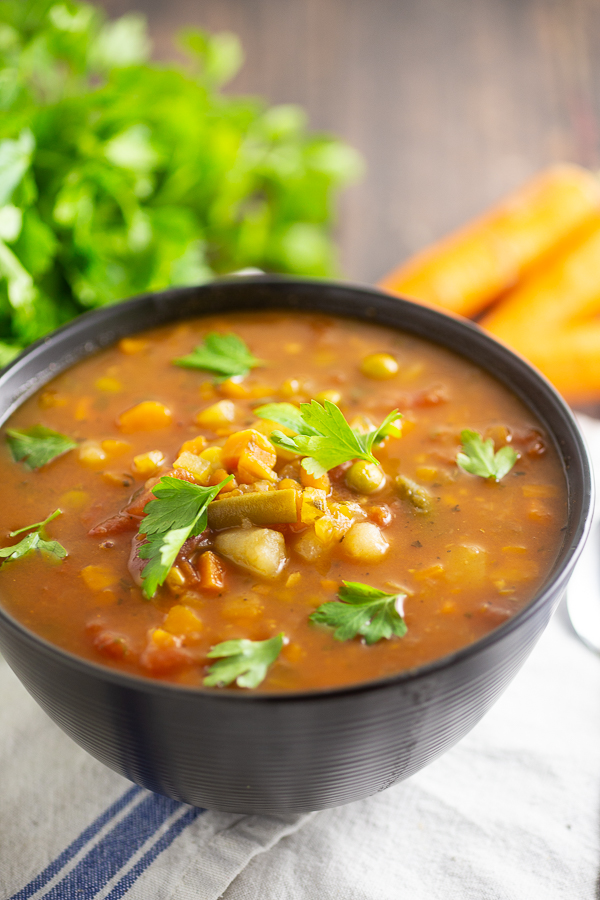 Hearty, healthy and packed with lots of zesty ingredients, this Homemade Vegetable Soup is just the thing to warm you up on a cold day.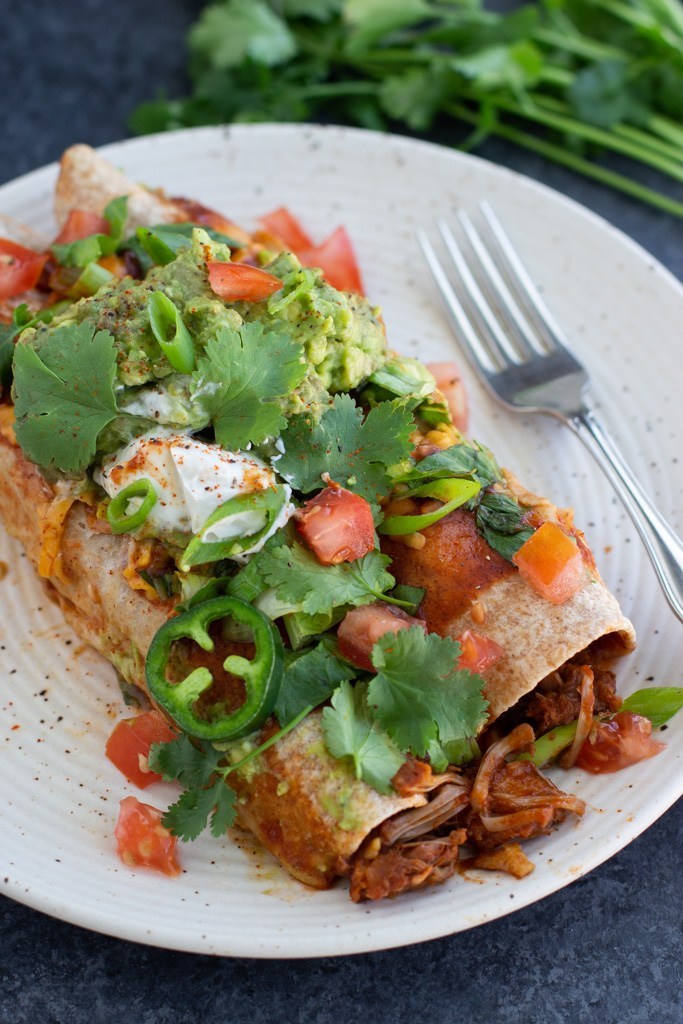 Here is another mexican dish with Jackfruit.  I still haven't tried jackfruit in a Mexican Dish yet but this one looks really good!  The writer of this recipe stated that the jackfruit really seemed like this wasn't a vegetarian dish.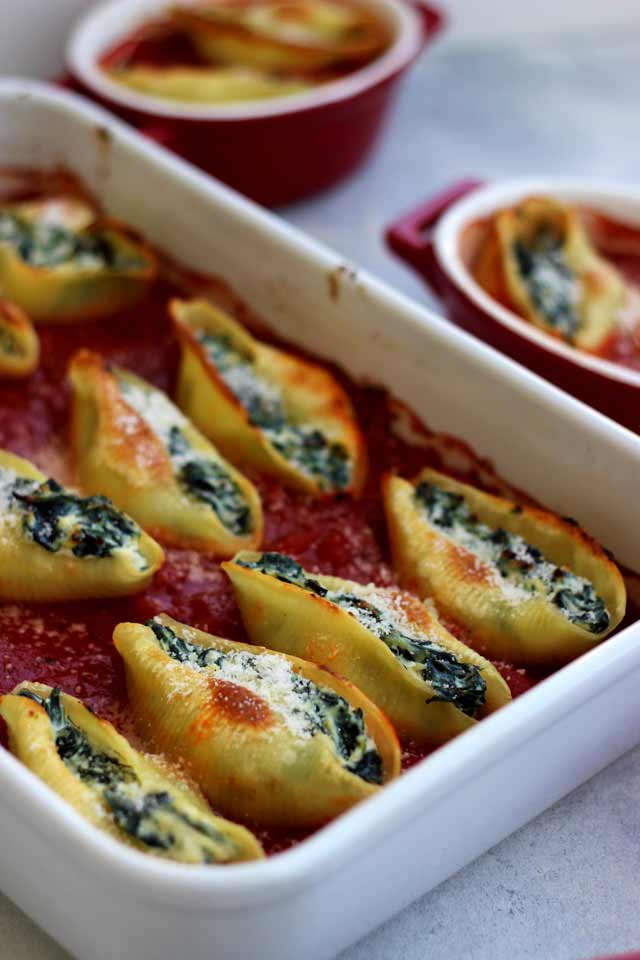 Just 5 ingredients: spinach, garlic, ricotta cheese, large pasta shells and marinara sauce.  Simple, vegetarian and easy to make!  This would make a perfect quick family dinner.  And I'd bet the leftovers would heat up nicely the next day!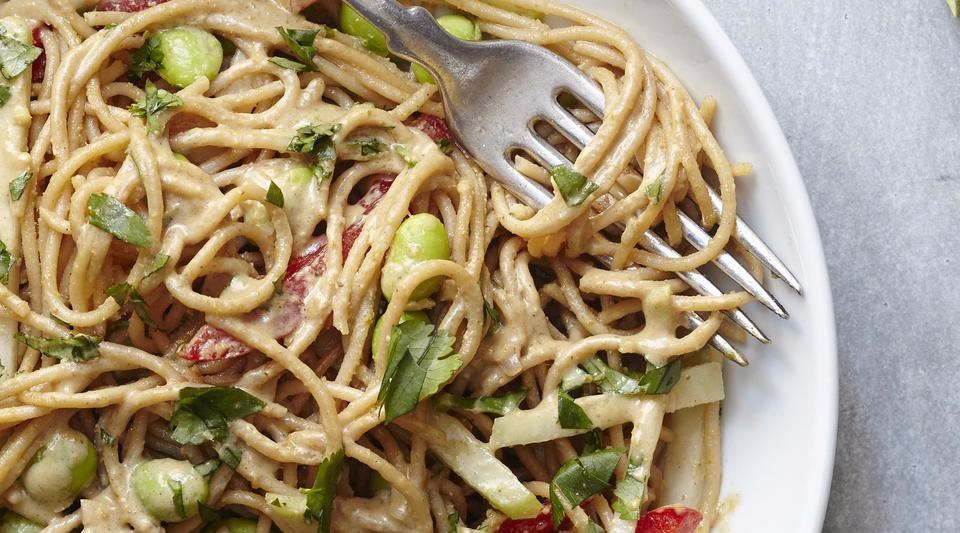 I have had some pasta dishes with peanut butter in them and have always really liked them.  So it's not surprising that a peanut butter and veggie pasta would make a great vegan or vegetarian comfort food dish!  This has got some really interesting ingredients in it: brussels sprouts, ginger, peanut butter and coconut milk.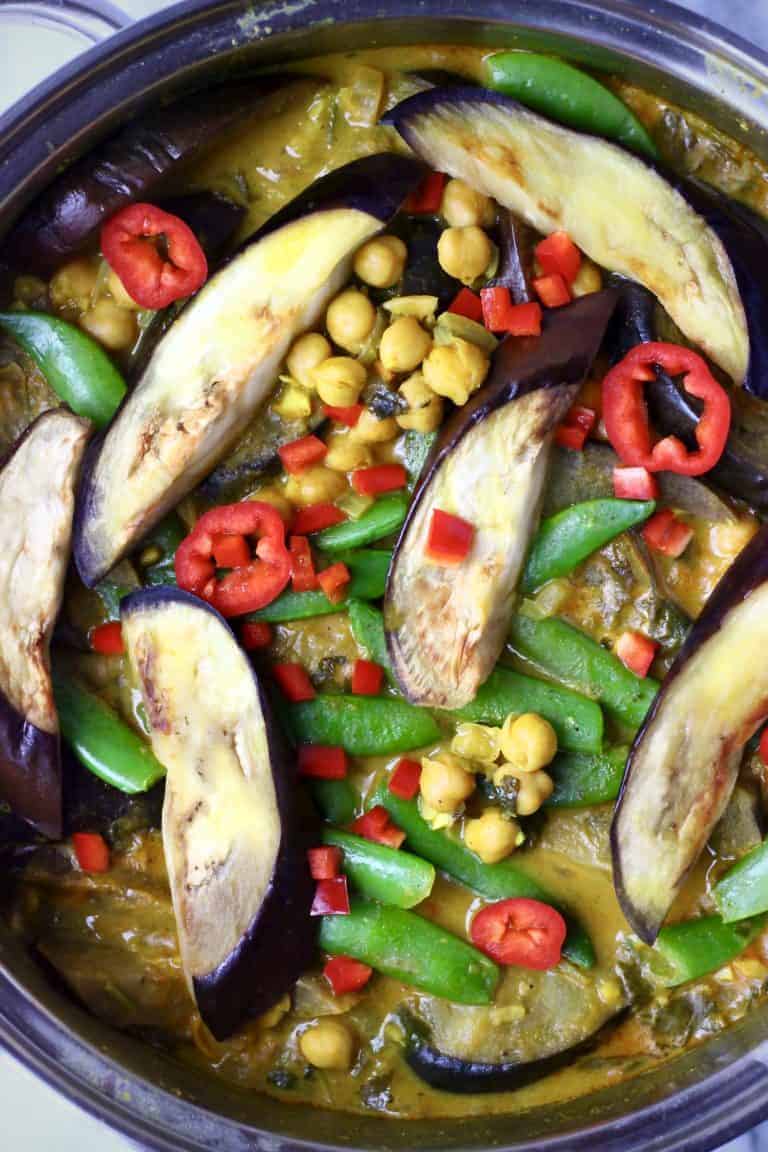 Here is another really great recipe with some interesting ingredients in it.  I love the mixture of  perfectly spiced Chickpeas, eggplant, garlic and a homemade curry.  I'd really like to try this one!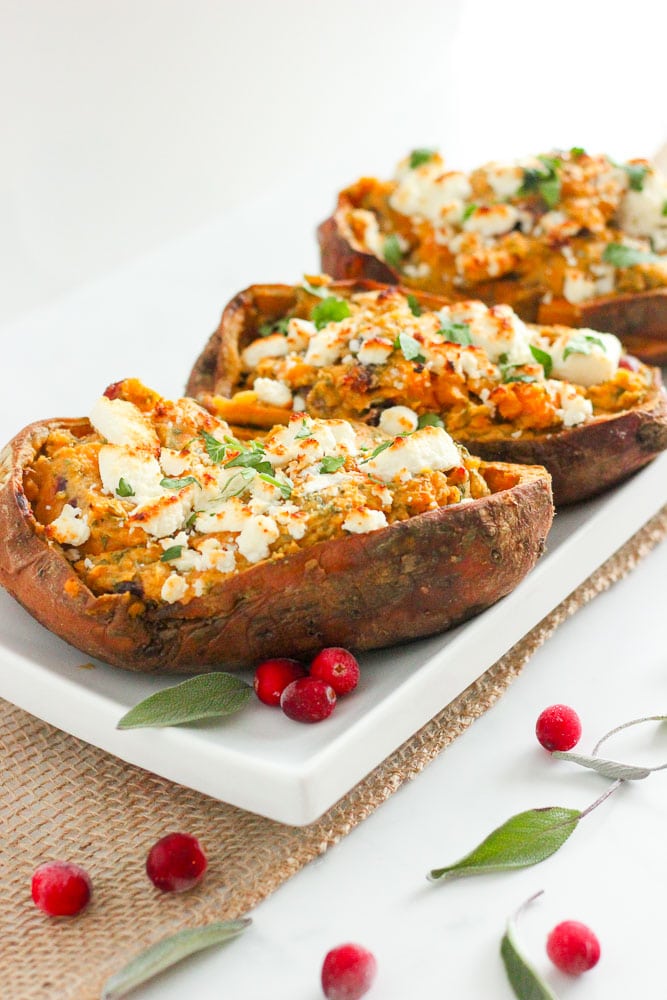 Gourmet stuffed potatoes are always a great comfort food option, so it isn't surprising that it is so easy to make such a delicious vegetarian version of them. This particular one has goat cheese, cranberries and and yogurt! Awesome!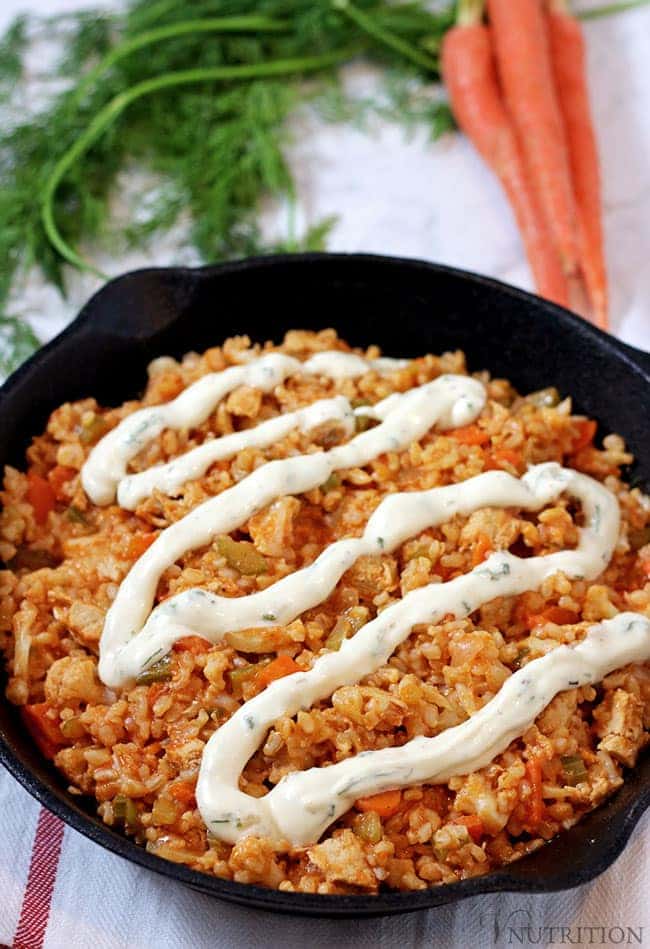 Is there a big game on TV?  Do you have some people coming over to watch it that are vegetarians or vegans?  Than this Buffalo Rice Dish is made with Gardein Chick'n Strips, a protein option. It is a perfect game day food for any crowd!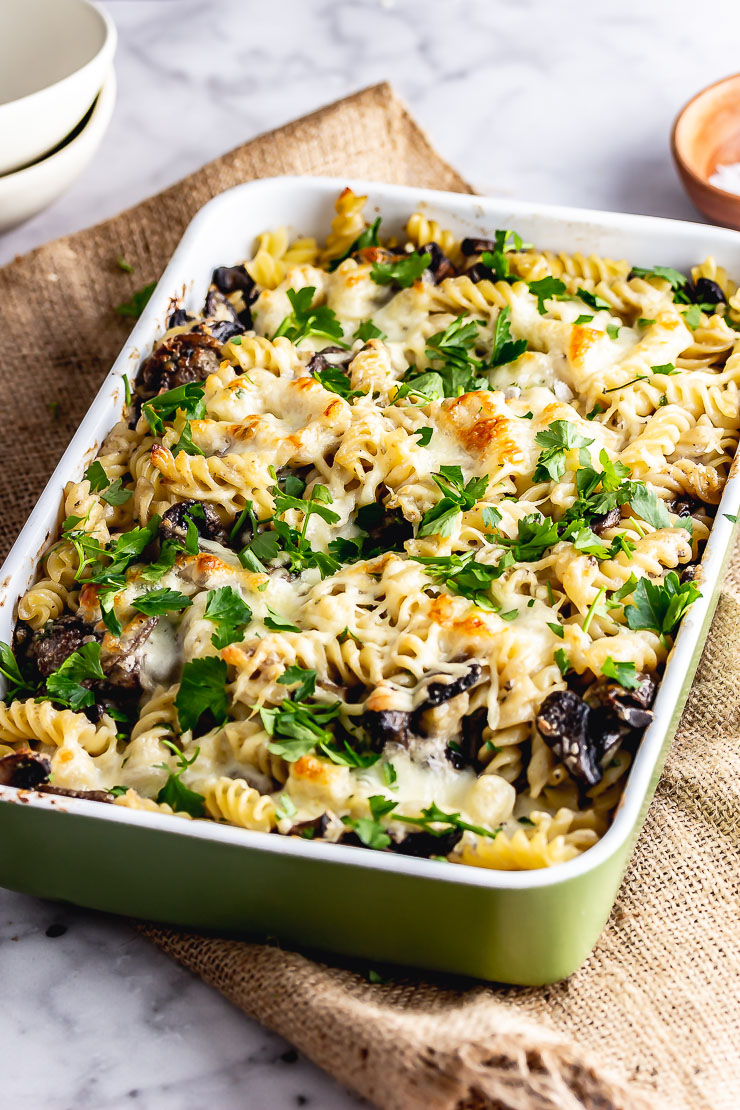 This is a great recipe to feed a large crowd or you can make it ahead of time and freeze portions to use as you need it. Butter, garlic, mushrooms, cream sauce….  This is a wonderful comfort food, especially in the winter months.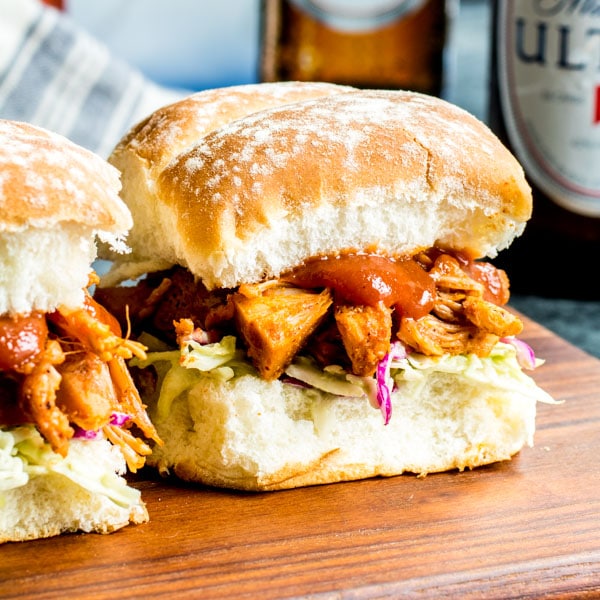 More jackfruit!  These really really cool and yummy.  Just like the recipe above, these could be a great option for a big game if you have vegan or vegetarian guests!  Pair it with your favorite BBQ sauce for a great backyard party!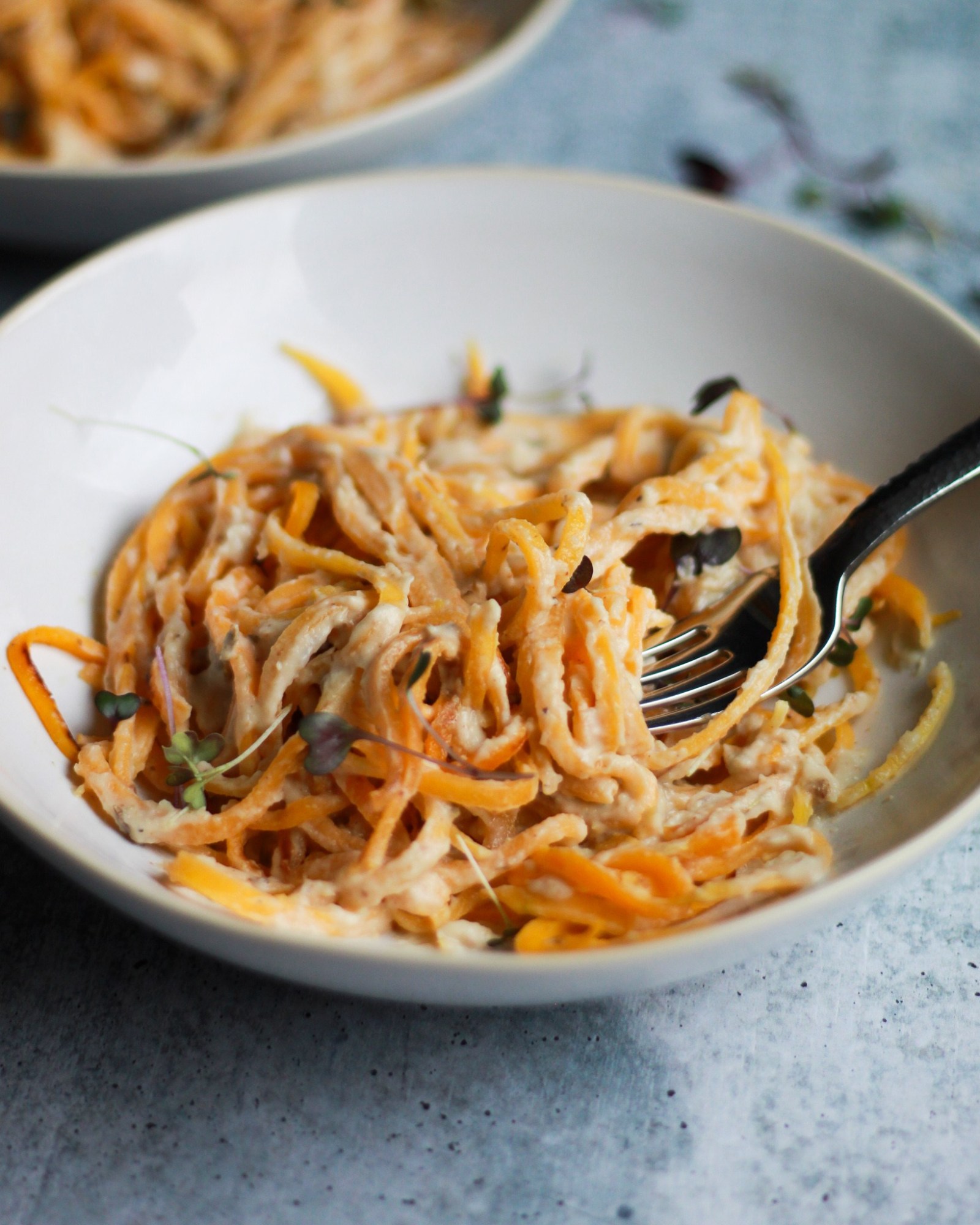 Totally Whole30 compliant and yeast free, this will be a huge favorite for anyone who may show up at your house for dinner. This has an alfredo sauce that is completely dairy-free and the result is a creamy alfredo pasta for those who never thought that they would be able to enjoy one ever again!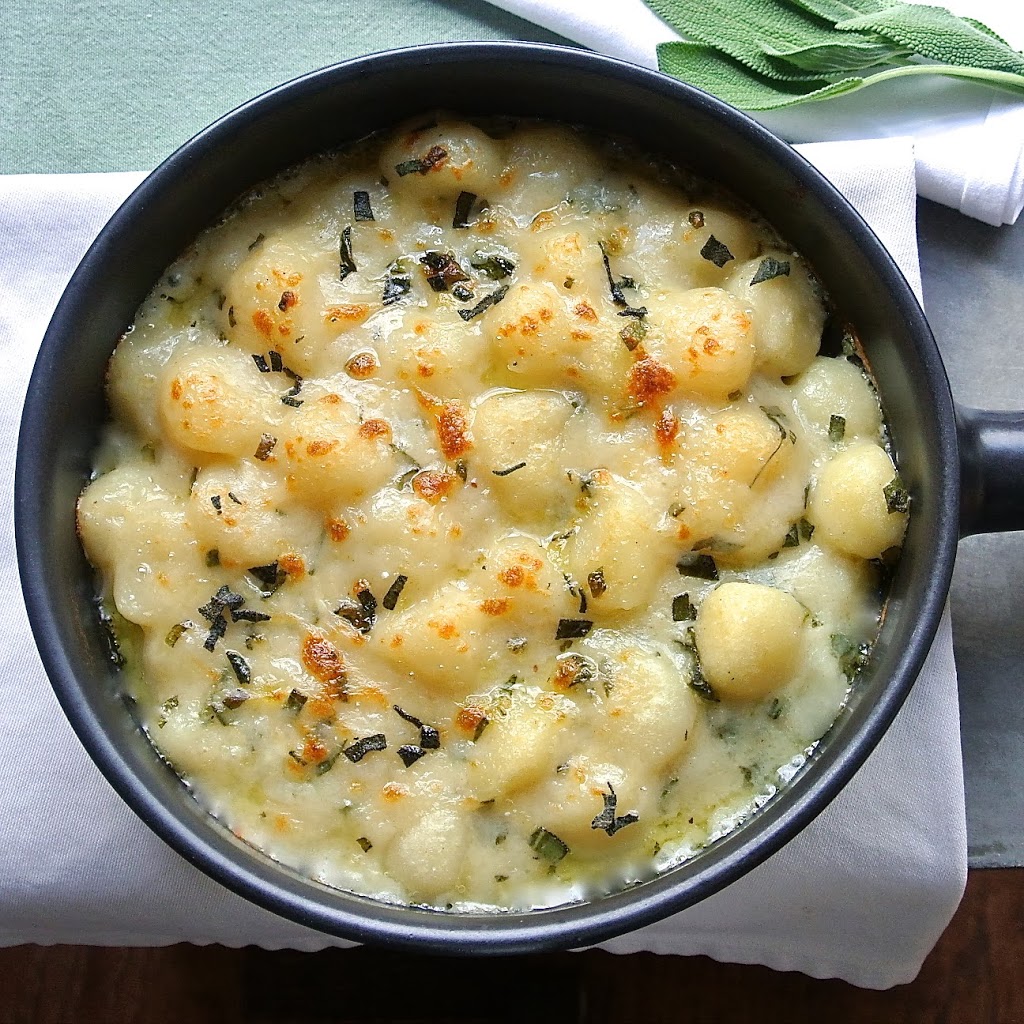 Want a nice cheesy pasta that isn't too heavy?  Try out this Baken Gnocchi with Cheese Sauce for a hearty, rich vegetarian comfort food recipe that won't make you want to just take a nap on the couch for the rest of the day!