With just a few tweaks, you can make some of your favorite comfort foods into healthy recipes! These Healthy Comfort Food Recipes are high on taste but low on guilt!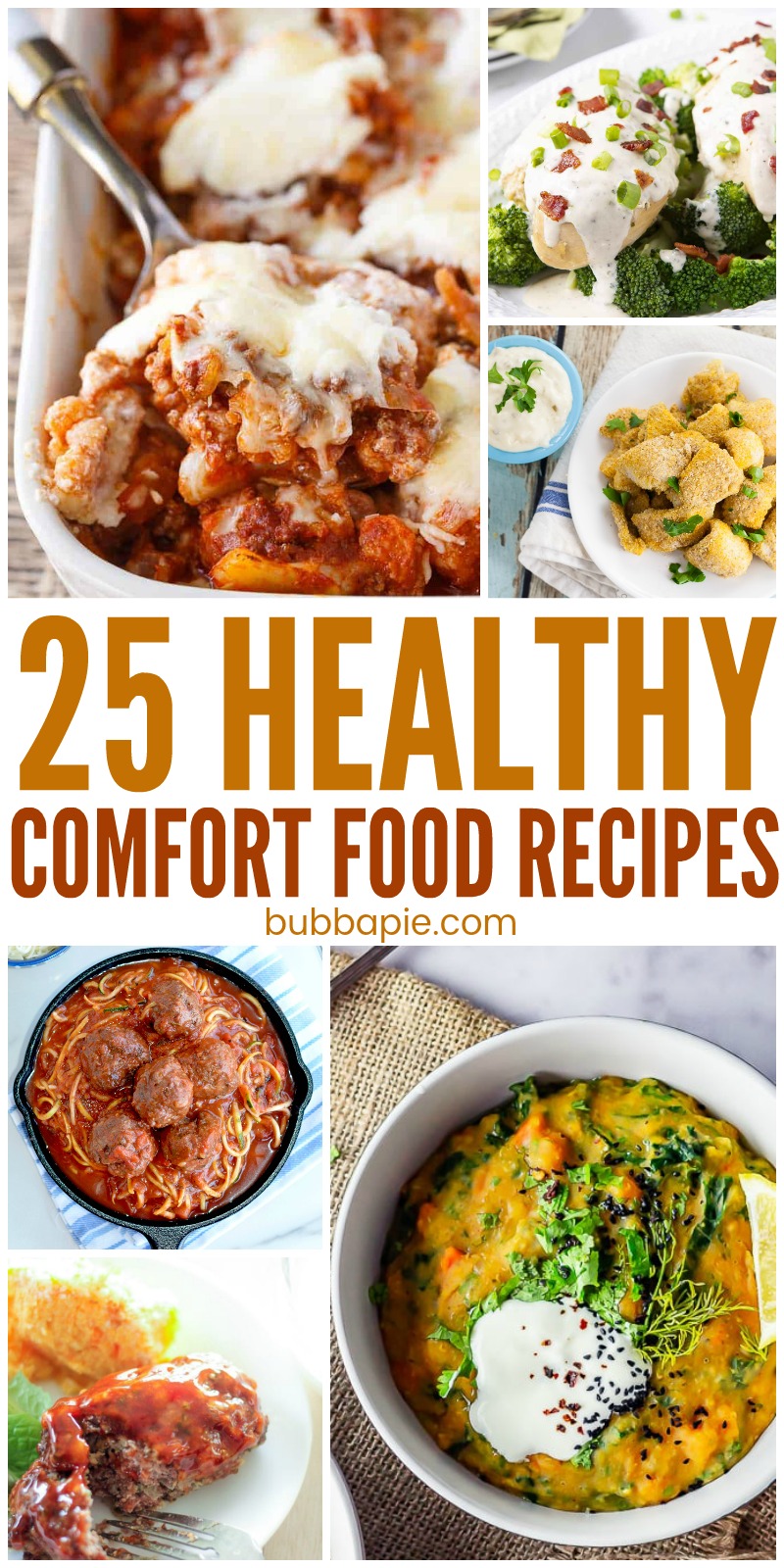 One of my favorite parts about winter is that I can loosen up a bit on my diet. Those cold months just seem like the perfect time to cheat a bit on your healthy eating habits. From Halloween to Thanksgiving to Christmas and New Years, the holidays are loaded with carbs, sugar and joy! We live in the Midwest, so I'm wearing baggy sweaters for about 4 months straight anyways. No one will see the couple of extra pounds that I put on!
But now we are full on into Spring. I've got a vacation to Hawaii coming up and the neighborhood pool is opening in less than a month! It's time to shed a couple of those holiday pounds! If you come here often, you know that we love our comfort food at Bubba Pie. So… what should we do?
Luckily, with just a few tweaks here and there, you can still get your comfort food fix while feeling good about what you are putting into your body. Below, we've made a list of some classic comfort food made healthy. Whether it is subbing out pasta for Zoodles, making the recipe more heart healthy or baking instead of frying, these dishes will help you get that beach body back in no time!
25 Healthy Comfort Food Recipes
Full of flavor with none of the guilt, these Healthy Comfort Food Recipes are JUST what you needed!

LOOKING FOR MORE HEALTHY RECIPES? CHECK OUT MY 16 DELICIOUS SALAD RECIPES, MY MEXICAN STREET CORN SALAD RECIPE, OR MY MEXICAN FRUIT SALAD!