This Oatmeal Pie is a classic, old fashioned dessert recipe that is so easy and simple to make! Soft and sweet, it tastes a lot like a Pecan Pie with a rich brown sugar flavor…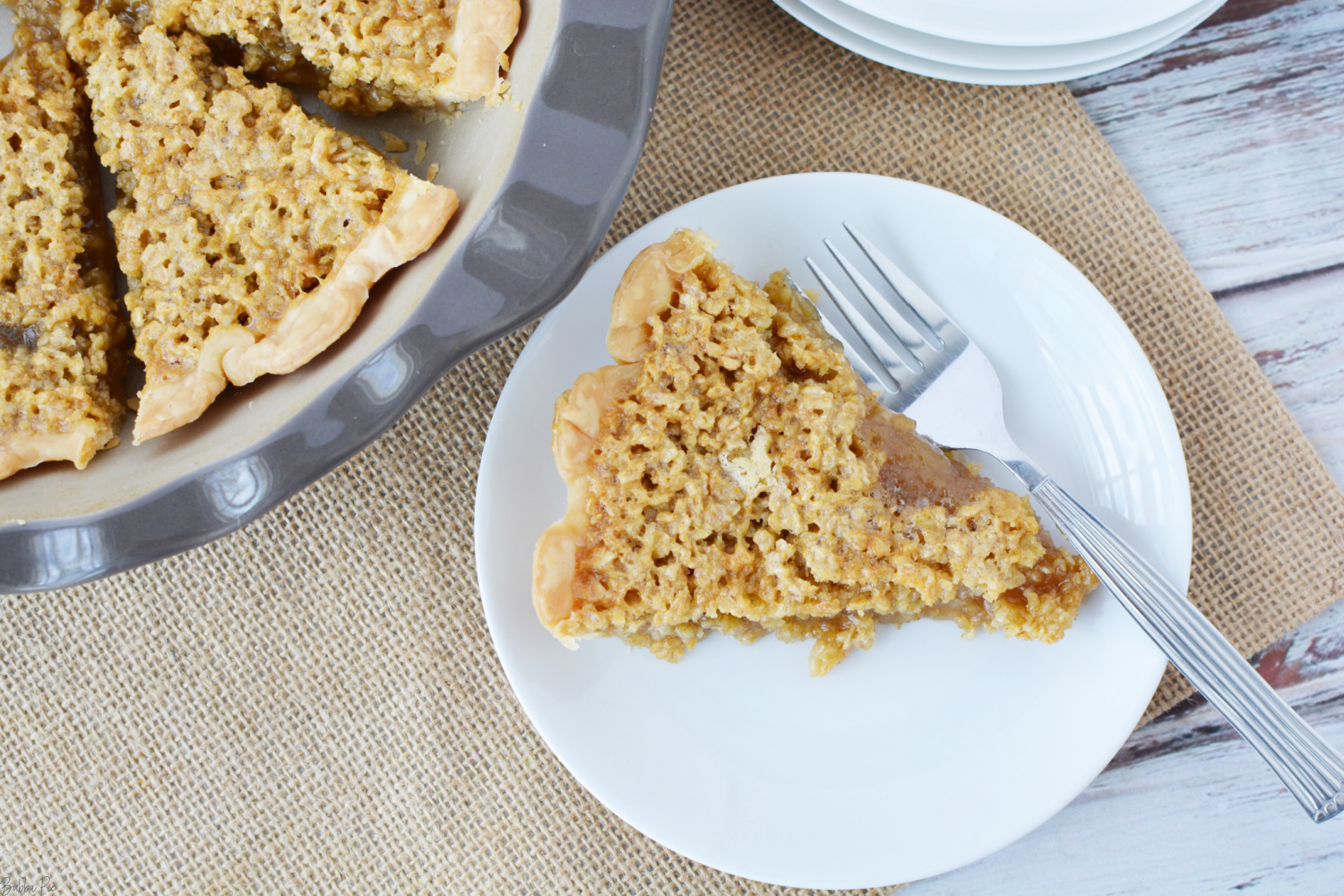 Why You'll Love This Recipe
This Oatmeal Pie Recipe is gonna have a permanent place in the rotation of your dessert recipes! Perfect to bring to parties, pitch ins or potlucks. We also love it because:
What Is An Oatmeal Pie?
Many people describe Oatmeal Pies as just about exactly like Pecan Pies…. Just without the Pecans. This works for me because, well, a Pecan Pie IS awesome. But, pecans can be a bit pricey AND some people are allergic to them (my son included).
This makes an Oatmeal Pie a great dessert recipe for just about any occasion. In fact, Oatmeal Pies were said to have originated in the South as a substitution for Pecan Pies when Pecans were in short supply during the Civil War.
They are soft, gooey and have that distinct, rich brown sugar flavor that is just BEGGING to have some vanilla ice cream on top of it!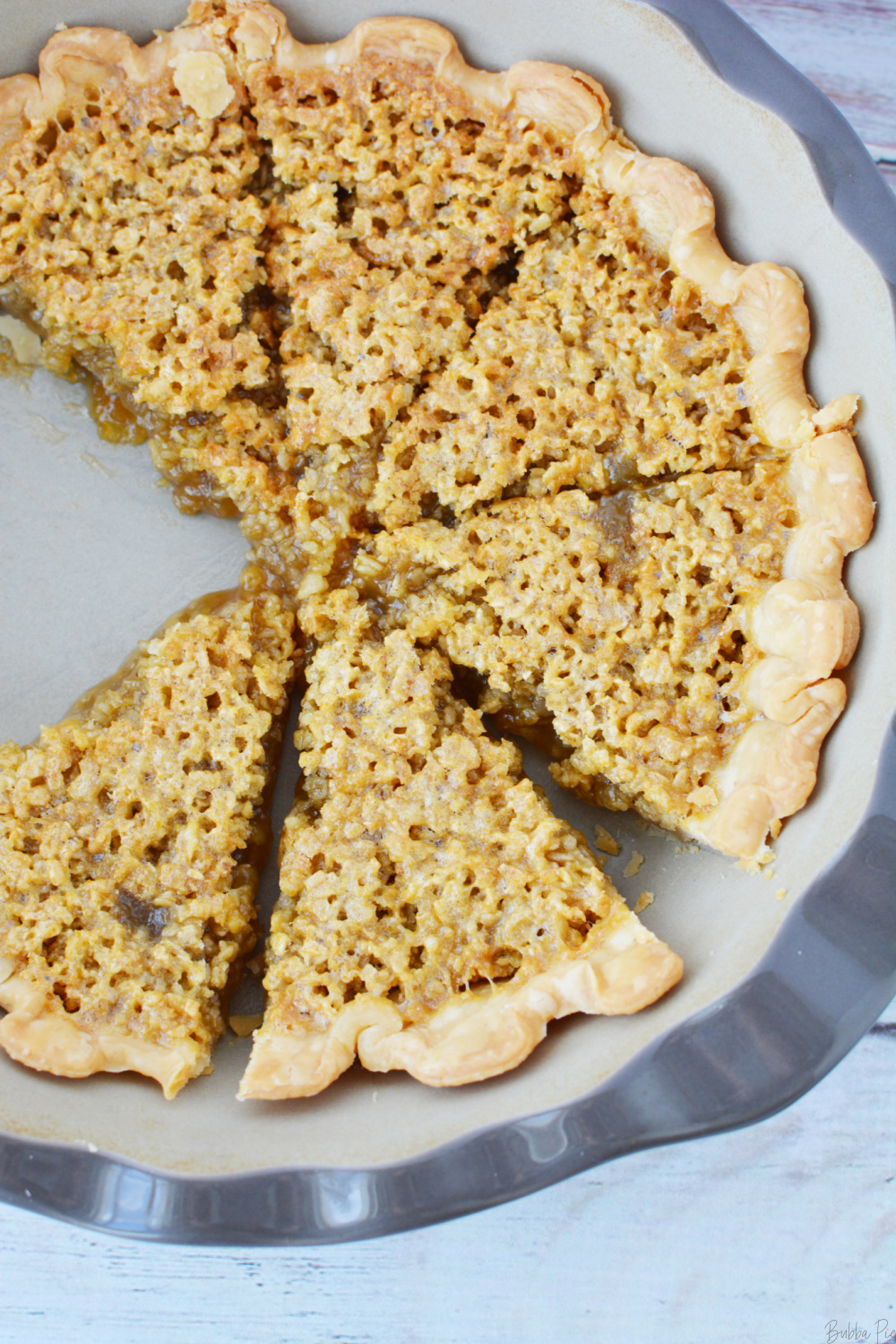 How To Make Oatmeal Pie
As with just about all our Pies here on Bubba Pie, we start with a premade, store bought pie crust. We believe in cheap and easy meals that ANYONE can recreate with mostly the ingredients they already have in their kitchen! But, if you wanna make your own pie crust, this is where you'd do it! Here is a good recipe!
For step-by-step instructions, check out the recipe card below. But here is what you'll need to get started:
Do You Need To Use Quick Cooking Oats?
Yes, quick cooking oats are great to use in desserts because the are thinner then regular oats. They cook faster and are much easier to eat in recipes like this.
Storage, Freezing and Leftovers
You can store your leftover pie in an airtight container at room temperature. It should stay good for up to 5 days. You may be able to extend the life of the pie for a day or two if you keep in your refrigerator.
This pie freezes well. Just allow it to fully cool and wrap it in freezer wrap or aluminum foil. It should be good in your freezer for up to 4 months. Allow to thaw at room temperature.
Notes, Tip and FAQs
And, have I mentioned this enough? Serve it with a scoop of vanilla ice cream!
I hope you enjoy this Oatmeal Pie Recipe. Let me know how it turns out in the comments.
LOOKING FOR MORE EASY PIE RECIPES? CHECK OUT: