This Honey Pie is a classic, old fashioned dessert with a creamy honey-flavored custard filling baked in a crispy pie crust.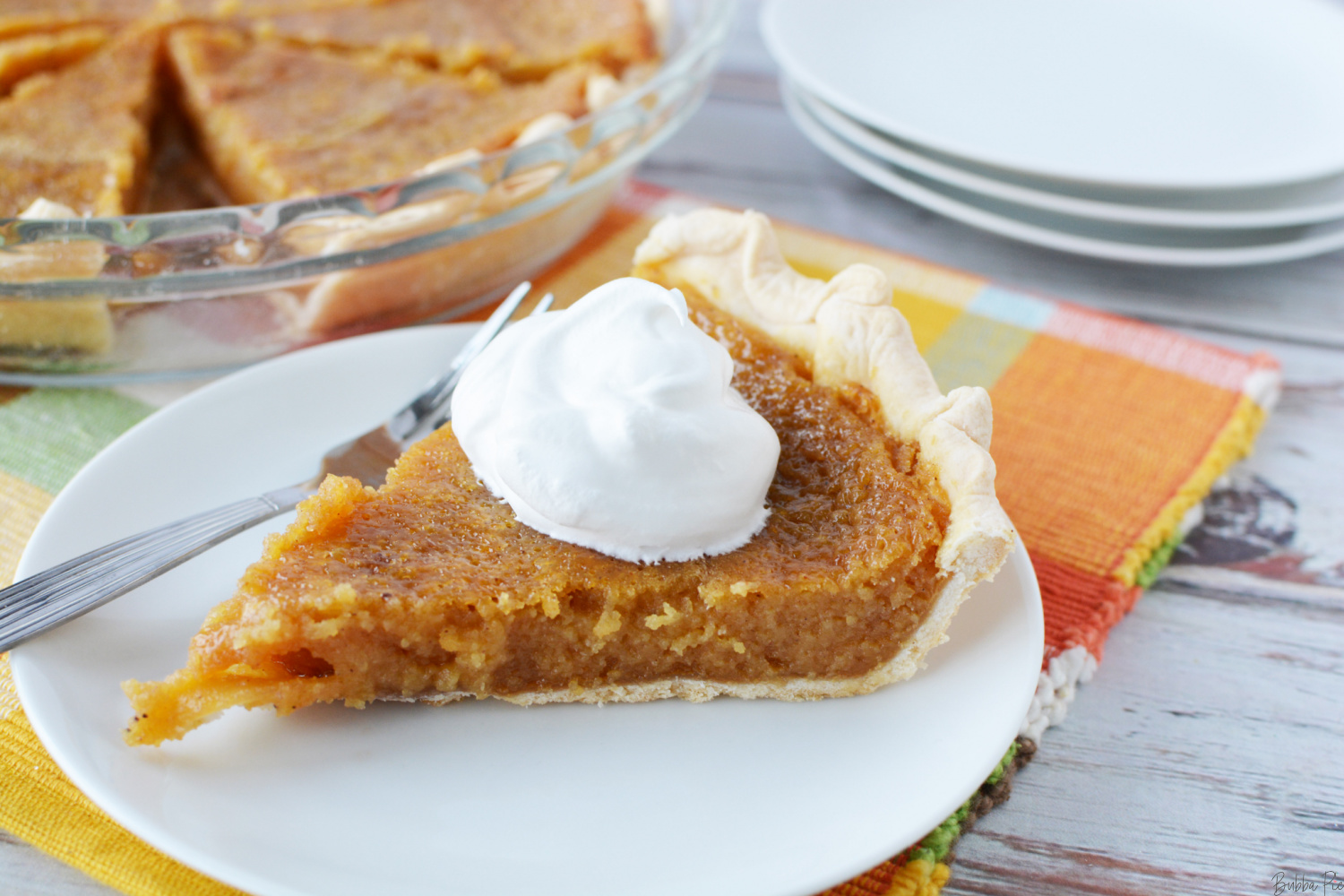 Why You Will Love Honey Pie
SIMPLE AND EASY RECIPE – Also called Honey Chess Pie, there is nothing too fancy here. It's just one of those old fashioned comfort food recipes that simply tastes delicious. With just a few, simple ingredients and a premade pie crust, it's also a great recipe for beginners!
DELICIOUS – That texture of the creamy, silky sweet layer tastes so delicious. Light and slightly sweet, it isn't too filling or rich.
How To Make Honey Pie
For step-by-step instructions, check out the printable recipe card below. But here is what you'll need to get started.
PREMADE PIE CRUST – Any store bought pie crust will work that can fit in a 9 inch pie pan. If you want to blind bake your own homemade pie crust, go for it. Here is a good tutorial for that.
RAW HONEY – Use any type of honey you'd like as long as it is REAL honey. Clover or Tupelo are my favorite.
HEAVY WHIPPING CREAM – This is what makes that custard mixture so delicious and creamy. We do not recommend substituting the heavy cream for half and half.
CORNSTARCH – Mixed with the heavy whipping cream.
BUTTER – We used unsalted butter because we will be adding salt later.
LARGE EGGS – We try to let the eggs come to room temperature so it's not so much of a change when we put them in the hot filling.
VANILLA EXTRACT – We always recommend using high quality vanilla extract. Don't get the store brand!
NUTMEG – Gives this pie a delicious flavor.
SALT – It's always important to bake with salt, which balances out the sweetness of the other ingredients.
WHIPPED TOPPING – It's optional to serve this pie with a whipped topping, by why wouldn't you?!?!?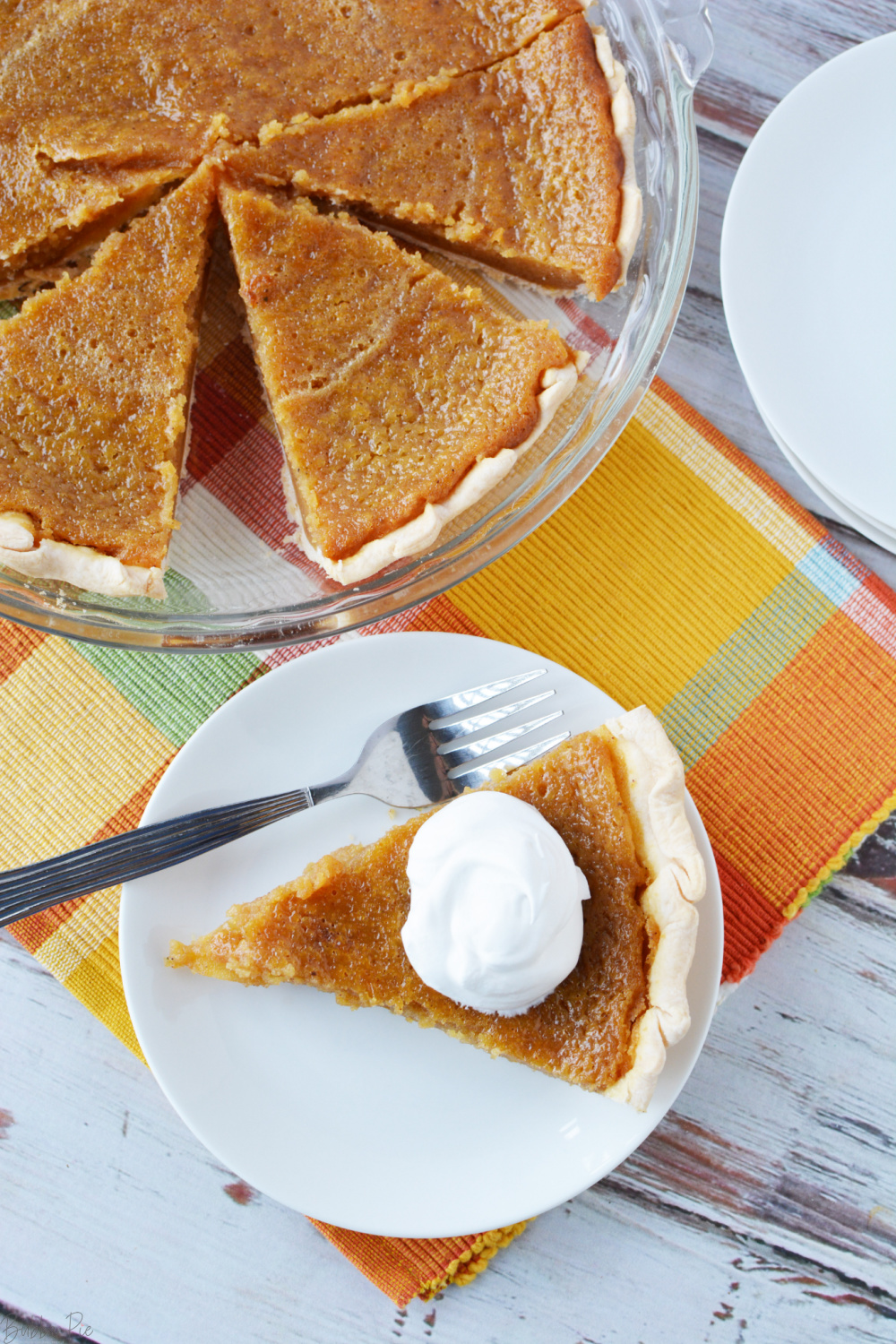 How To Store and Serve Your Honey Pie
Leftovers should be refrigerated. Use a pie plate that has it's own cover, or wrap in plastic wrap.
One tricky thing about this pie is that it is much easier to cut when it's been chilled in the fridge. But it actually tastes better at room temperature. So, to solve this, many people will keep their honey pie chilled, then cut their piece and leave it on their plates for a couple minutes.
Notes, Tips and Variations
ADD LEMON ZEST – This pie does very well with a little kick of lemon too! Consider adding 1 tbsp of lemon zest or lemon extract.
ADD MORE SALT -Top with flaky Sea Salt. If doing this, use the good stuff! And don't use table salt!
BE CAREFUL WITH THE EGGS – Make sure you let your pie filling cool before you whisk in the eggs. Failing to do so may cause the eggs to become scrambled. If you fear you scrambled some of the eggs, you can pour the filling through a sieve onto your pie crust.
YOU'LL NEED THE HEAVY CREAM – Do not sub out the Heavy Whipping Cream for something lighter. Your gonna need it for that consistency that makes this pie so darned good!
HOW DO YOU KNOW WHEN YOU PIE IS DONE? – The top should turn a golden brown. Center will still be a bit jiggly.
WHAT IF MY PIE STARTS TO BURN BEFORE IT'S DONE? – Cover the top with aluminum foil.
I hope you enjoy this recipe for an easy Honey Pie Recipe! Let me know how it turns out in the comments section.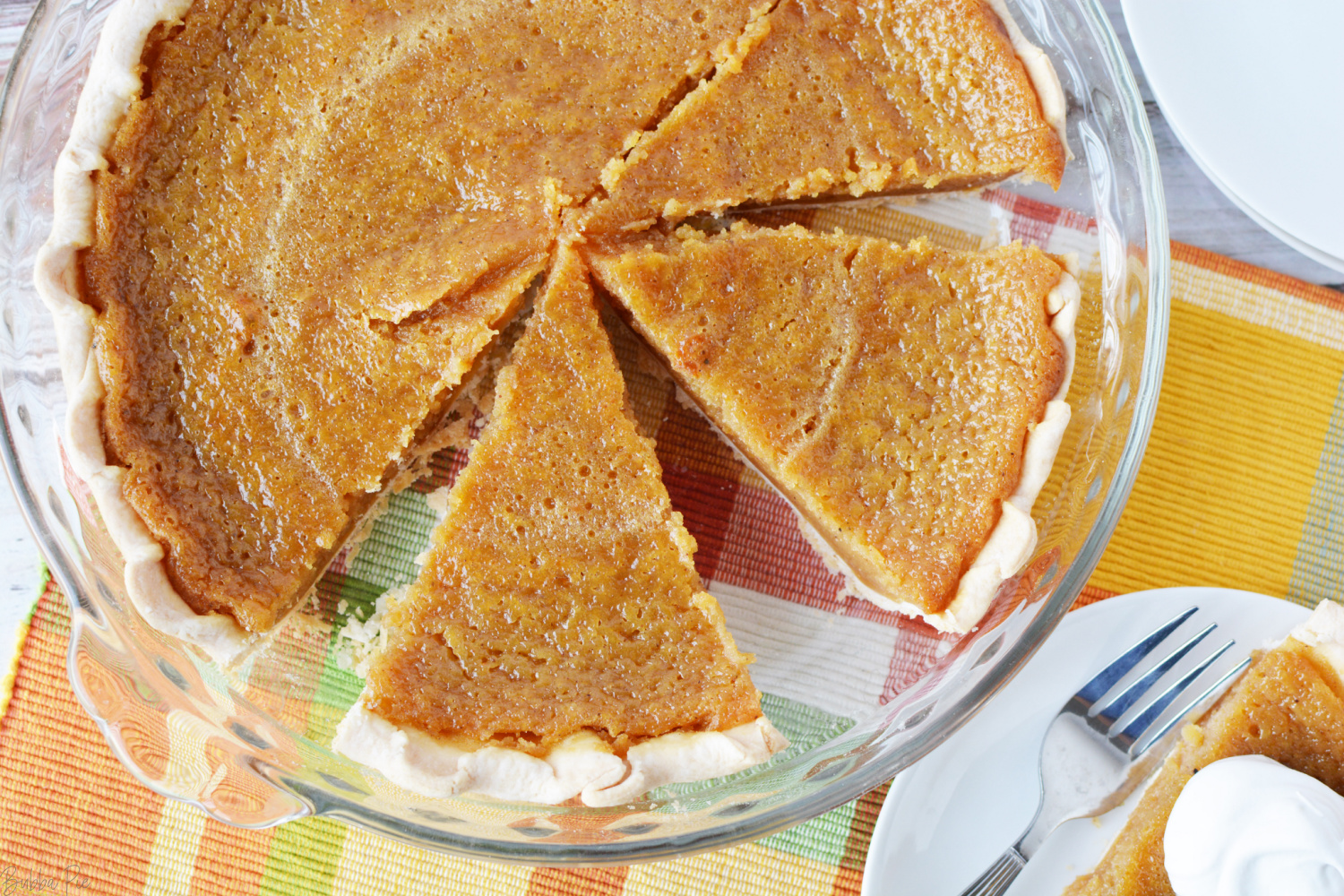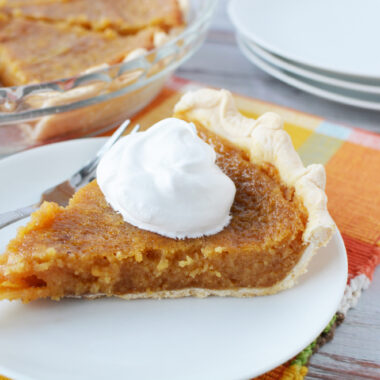 Rate this Recipe
Honey Pie
This creamy, custard filled Honey Pie will be your new favorite dessert. Super easy to make on your stovetop and oven, you don't even need a mixer for it! 
Ingredients
1

premade pie crust

1-1/3

cups

raw honey

1/2

cup

heavy whipping cream

2

tablespoons

cornstarch

4

tablespoons

butter

3

eggs

1

teaspoon

vanilla

1/2

teaspoon

nutmeg

1/2

teaspoon

salt

whipped topping
Instructions
Place crust into a pie plate. Crimp the crust. Set aside.

Add honey to a saucepan and heat on medium high, stirring frequently until bubbles form.

Mix together cornstarch and heavy whipping cream and whisk into hot honey. Heat on medium low and continue to whisk until bubbly and thick about 5 minutes.

Remove from heat and stir in butter. Let cool for 20 minutes.

Whisk in egg, vanilla and spices.

Pour into pie plate and bake at 325 for 35-40 minutes or until center is set. Center will be jiggly.

Remove from oven and let cool.

Serve topped with whipped topping. Refrigerate any leftovers.
Nutrition
Love this recipe?
Follow @bubbapie for even more delicious recipes!!