This creamy, custard filled Honey Pie will be your new favorite dessert. Super easy to make on your stovetop and oven, you don't even need a mixer for it!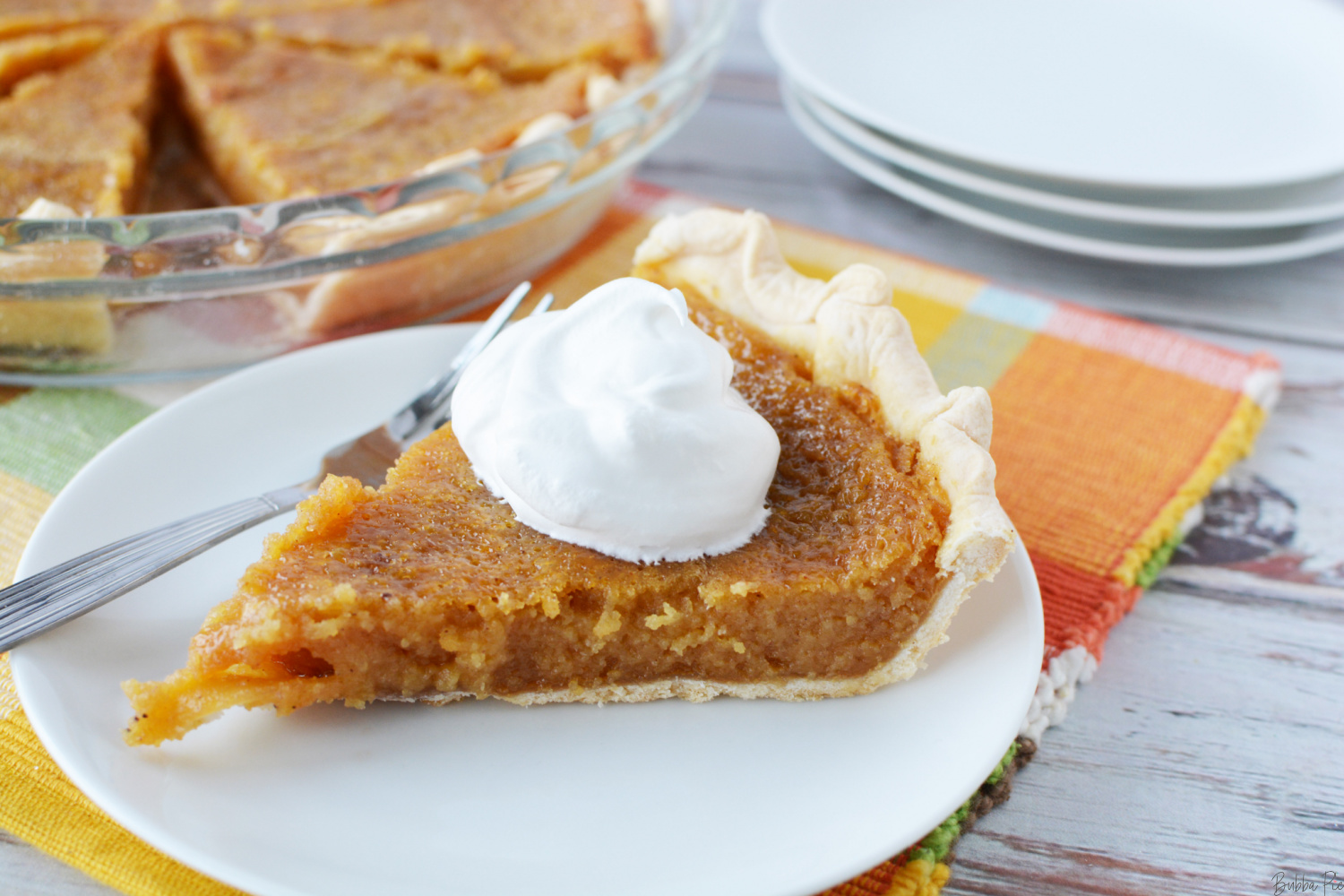 It's Pie Season!
We are getting towards that time of year where you see pies EVERYWHERE! I've always been a huge fan of pies. There are just so many things you can do with them.
From classic Comfort Food Desserts like this Cherry Crumble Pie, to No Bake Desserts like this Strawberry Jello Cool Whip Pie, I'm sure there is a pie for just about everyone on the planet to enjoy!
Honey Pie
We just finished up Thanksgiving here. And, yes, I did have my fair share of Pumpkin Pie. To be honest, I've never been a huge fan of pumpkin flavored things. But I do love the creamy, custard-like consistancy of a Pumpkin Pie Filling.
So we thought it would be fun to make a pie with that texture and feel, but without the Pumpkin! This is where our Honey Pie comes in! Sometimes also called a "Chess Pie", it's got a subtle, sweet flavor.
Honey Chess Pie Recipe
This is one pie that is SUPER easy to make. It's only got one crust, so you don't need to worry about any lattice or anything. Of course, here at Bubba Pie we make things as easy as possible, so we use a store bought crust. But if you want to make your own crust, go for it. Just make sure that you blind bake it first.
Other than that, you just mix all the ingredients in a large sauce pan on your stove, pour them onto the crust and then bake away! Ready to get started? Here is what you'll need:
Premade pie crust
Raw honey
Heavy whipping cream
Cornstarch
Butter
Eggs
Vanilla
Nutmeg
Salt
Whipped topping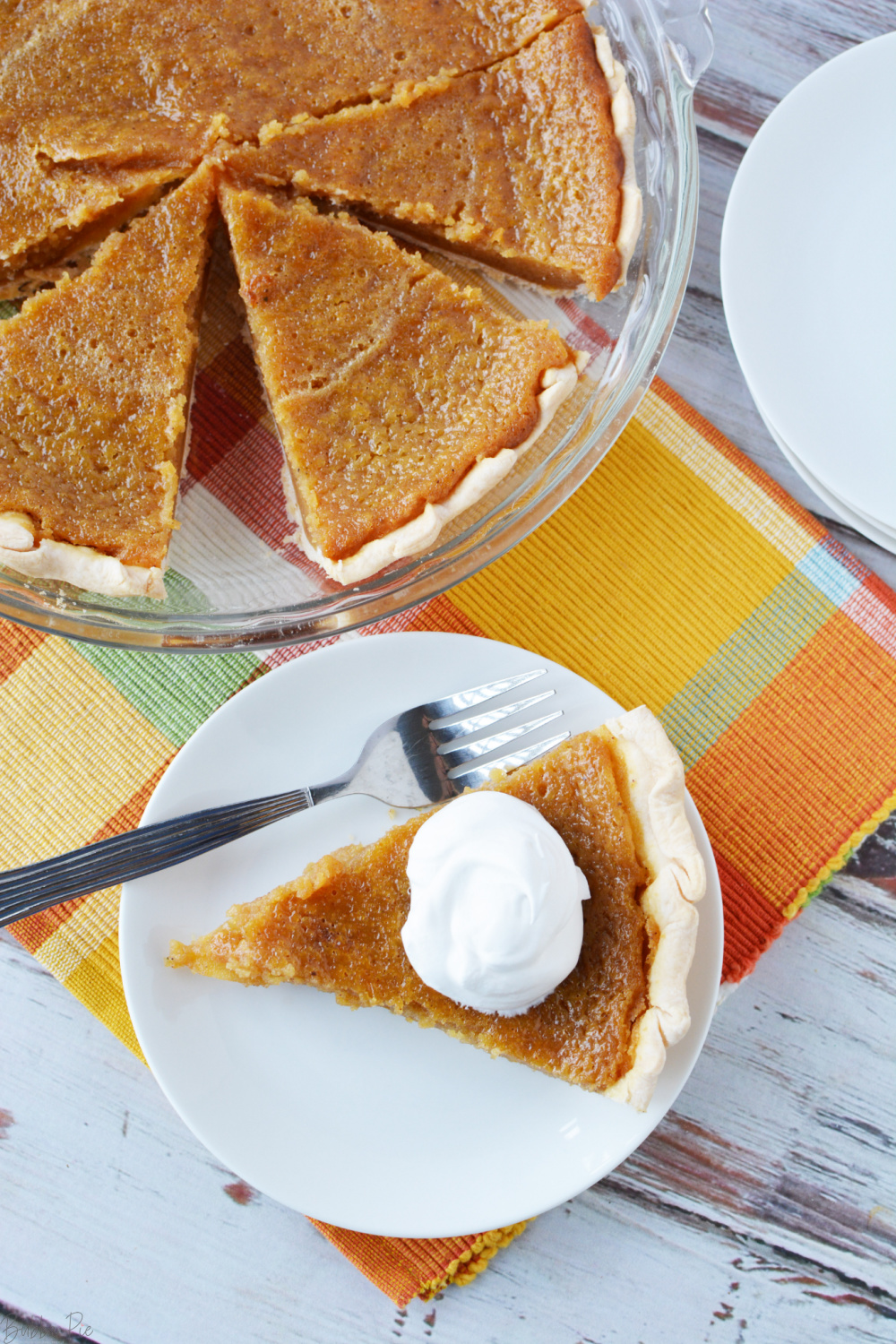 How To Store and Serve Your Honey Pie
Leftovers should be refrigerated. One tricky thing about this pie is that it is much easier to cut when it's been chilled in the fridge. But it actually tastes better at room temperature. So, to solve this, many people will keep their honey pie chilled, then cut their piece and leave it on their plates for a couple minutes.
Notes, Tips and Variations
This pie does very well with a little kick of lemon too! Consider adding 1 tbsp of lemon zest or lemon extract.
Top with flakes of Sea Salt. If doing this, use the good stuff! And don't use table salt!
Make sure you let your pie filling cool before you whisk in the eggs. Failing to do so may cause the eggs to become scrambled.
If you fear you scrambled some of the eggs, you can pour the filling through a sieve onto your pie crust.
Do not sub out the Heavy Whipping Cream for something lighter. Your gonna need it for that consistency that makes this pie so darned good!
Serve with Whipped Cream (of course!).
I hope you enjoy this recipe for an easy Honey Pie! Let me know how it turns out in the comments section.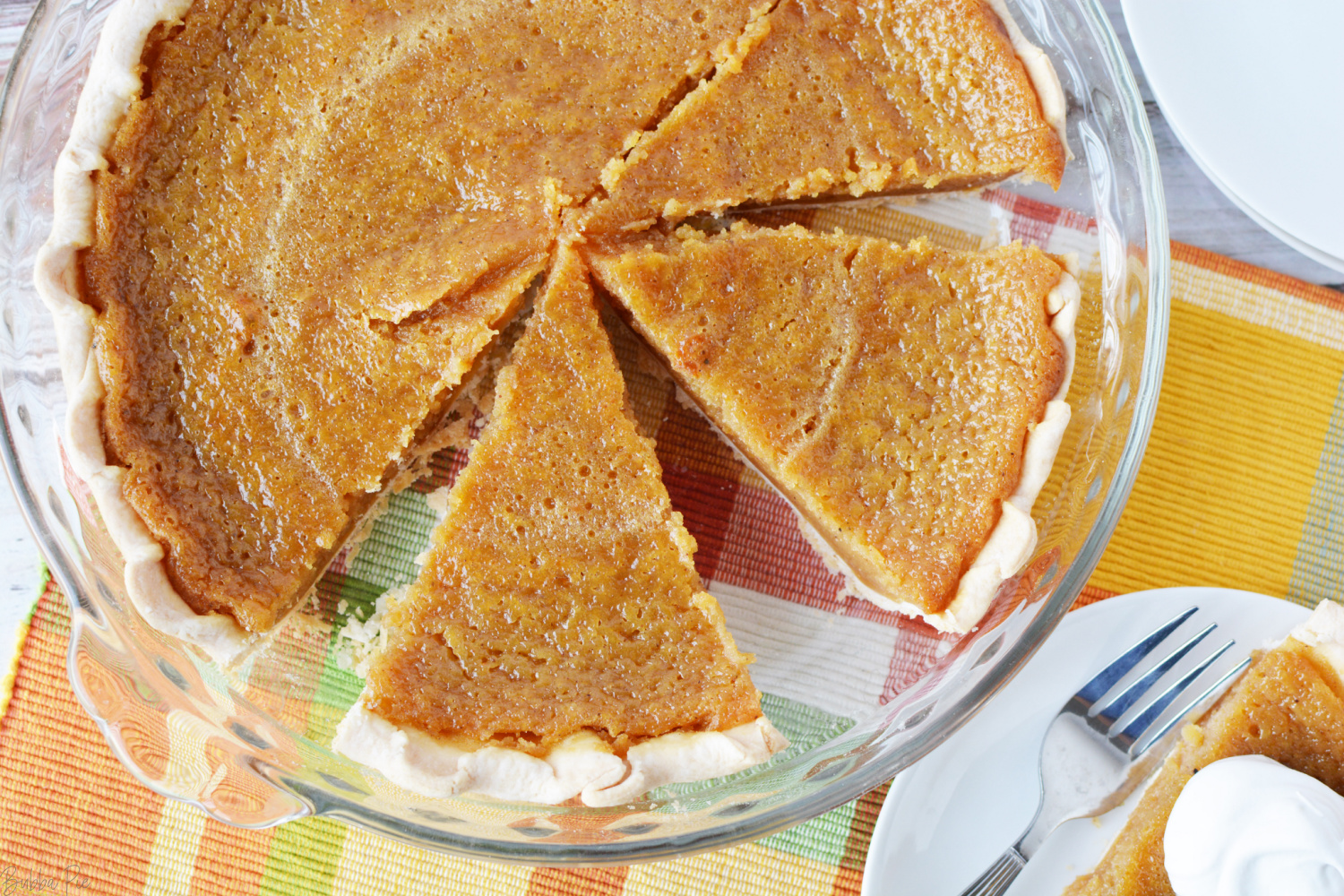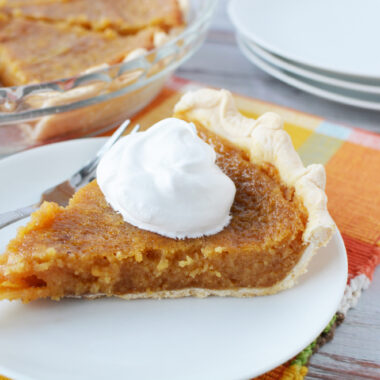 Rate this Recipe
Honey Pie
This creamy, custard filled Honey Pie will be your new favorite dessert. Super easy to make on your stovetop and oven, you don't even need a mixer for it! 
Ingredients
1

premade pie crust

1-1/3

cups

raw honey

1/2

cup

heavy whipping cream

2

tablespoons

cornstarch

4

tablespoons

butter

3

eggs

1

teaspoon

vanilla

1/2

teaspoon

nutmeg

1/2

teaspoon

salt

whipped topping
Instructions
Place crust into a pie plate. Crimp the crust. Set aside.

Add honey to a saucepan and heat on medium high, stirring frequently until bubbles form.

Mix together cornstarch and heavy whipping cream and whisk into hot honey. Heat on medium low and continue to whisk until bubbly and thick about 5 minutes.

Remove from heat and stir in butter. Let cool for 20 minutes.

Whisk in egg, vanilla and spices.

Pour into pie plate and bake at 325 for 35-40 minutes or until center is set. Center will be jiggly.

Remove from oven and let cool.

Serve topped with whipped topping. Refrigerate any leftovers.
Nutrition
Love this recipe?
Follow @bubbapie for even more delicious recipes!!