Welcome to Baking For Beginners 101! To help you navigate the world of baking, here are ten essential tips that will empower you to create delicious treats and master the art of baking.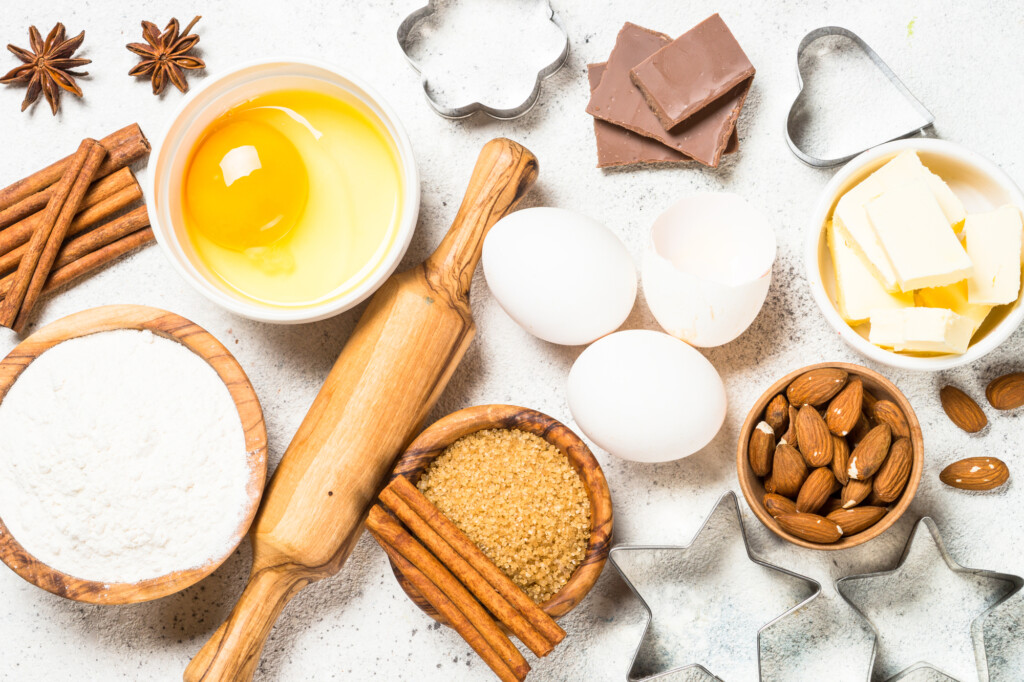 Whether you're drawn to the aroma of freshly baked bread or the allure of decadent pastries, starting on the right foot will set the stage for your success in the kitchen.
1. Start with Simple Recipes
As a beginner, it's crucial to start with recipes that match your skill level. Begin with simple recipes that have fewer ingredients and straightforward instructions. This Peach Cobbler with Cake Mix is one of our most popular recipes. And it's one of our easiest! This will help you build a solid foundation and gain confidence in your baking abilities. As you become more comfortable, you can gradually move on to more complex recipes.
2. Gather High-Quality Ingredients
The quality of your ingredients plays a significant role in the outcome of your baked goods. Invest in fresh, high-quality ingredients to ensure that your creations taste their best. While it might be tempting to skimp on certain items, such as vanilla extract or chocolate, using the best ingredients will make a noticeable difference in the final product. Don't get the store brand stuff here! It's worth the couple extra bucks!
3. Measure Accurately
Baking is a precise science, and accurate measurements are crucial. Invest in a good set of measuring cups and spoons, and make sure to follow the recipe measurements closely. Even small discrepancies in measurements can affect the texture and taste of your baked goods.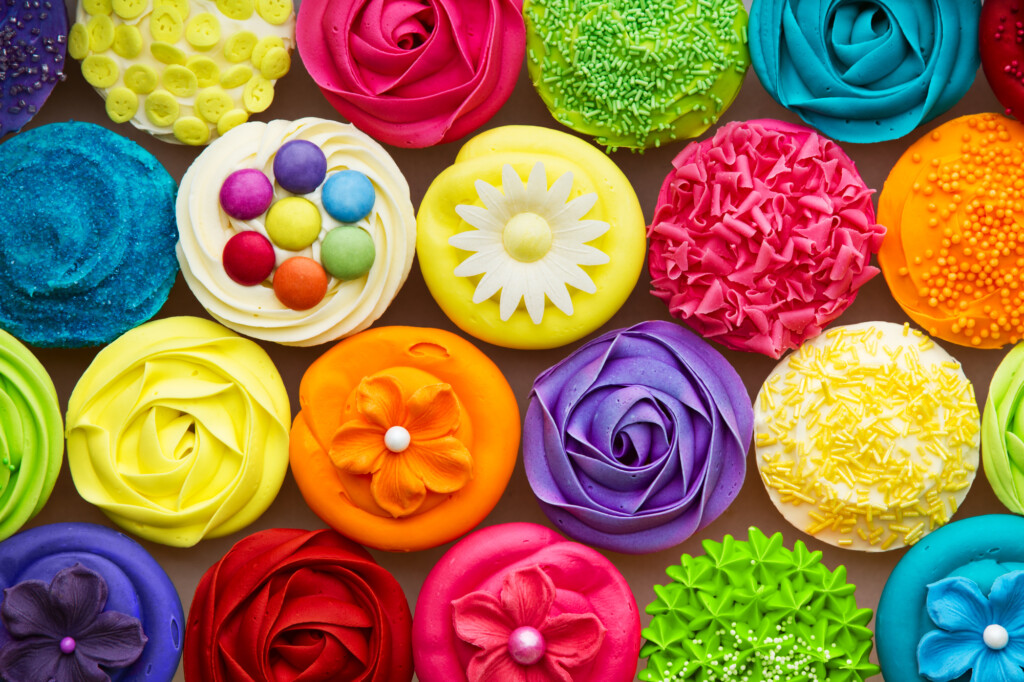 4. Prep Before You Start
Always be prepared! Or, as my son says it: "Begin with the end in mind!" Before you begin mixing ingredients, take the time to gather and measure everything you'll need. This includes both the ingredients and the necessary utensils. This preparation, known as "mise en place", will streamline the baking process and help you avoid last-minute mishaps.
6. Understand Baking Basics
Familiarize yourself with fundamental baking concepts such as the difference between baking soda and baking powder, the role of fats and liquids in recipes, and the significance of temperature in baking. Everything is important when it comes to baking. It's much less forgiving than cooking. This knowledge will empower you to troubleshoot issues that might arise during the baking process. For more info on this, check out our post on the Science of Baking!
6. Invest in Essential Tools
While you don't need a fully stocked bakery to begin baking, there are a few essential tools that will make your experience smoother. These include mixing bowls, a good whisk, a sturdy spatula, a rolling pin, baking sheets, and cake pans. As you progress, you can consider adding specialized tools to your collection. Check out our list of kitchen essentials everyone should have!
7. Learn the Art of Patience
Baking requires patience. From allowing dough to rise to letting baked goods cool before enjoying, patience is key to achieving the desired results. Rushing the process can lead to undercooked or unevenly baked treats, so resist the urge to cut corners. And have patience with yourself too! Not everything will always come out perfectly. It's a craft that you will continually be improving upon!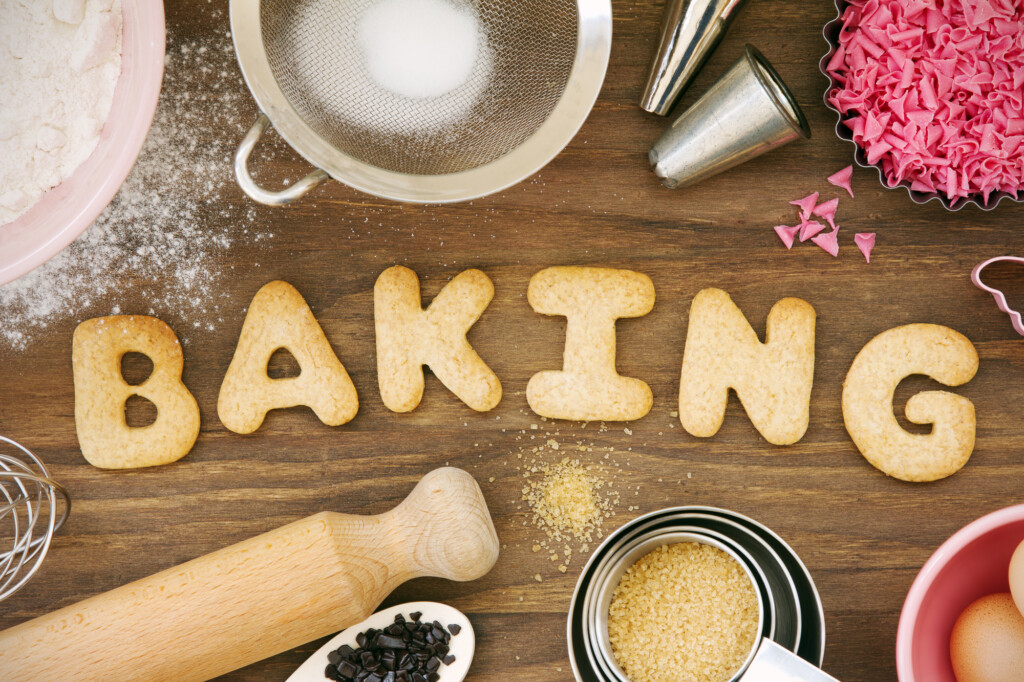 8. Practice Consistency
Consistency is key to honing your baking skills. If you find a recipe that you enjoy, don't hesitate to make it multiple times. Repetition helps you understand the nuances of the recipe and allows you to make adjustments to suit your taste. My son and I have been tweaking our chocolate chip cookie recipe for years. And we are STILL working on it. And… no.. we don't share it on here!
9. Experiment with Flavors and Ingredients
Once you feel confident with basic recipes, don't be afraid to get creative. Experiment with different flavors, fillings, and ingredients to put your personal touch on classic recipes. You know that Peach Cobbler I mentioned above? Well… We've tried that recipe as an Apple Cobbler and a Blueberry Cobbler! We love baking because it's the perfect balance between science and art. Don't be afraid to experiment and find your own style!
10. Embrace Mistakes as Learning Opportunities
Remember that even the most experienced bakers encounter failures. Baking is a journey of constant learning, and mistakes are a natural part of the process. Instead of getting discouraged, view each mishap as an opportunity to learn and improve. Analyze what went wrong, and use that knowledge to enhance your skills for the next baking adventure.
We usually end our posts with "Happy Eating". But today, we'll end it with "Happy Baking"! Please share your insights, stories and baking adventures with us down in the comment section!