Check out our guide to walk you through the steps to thaw salmon safely and efficiently.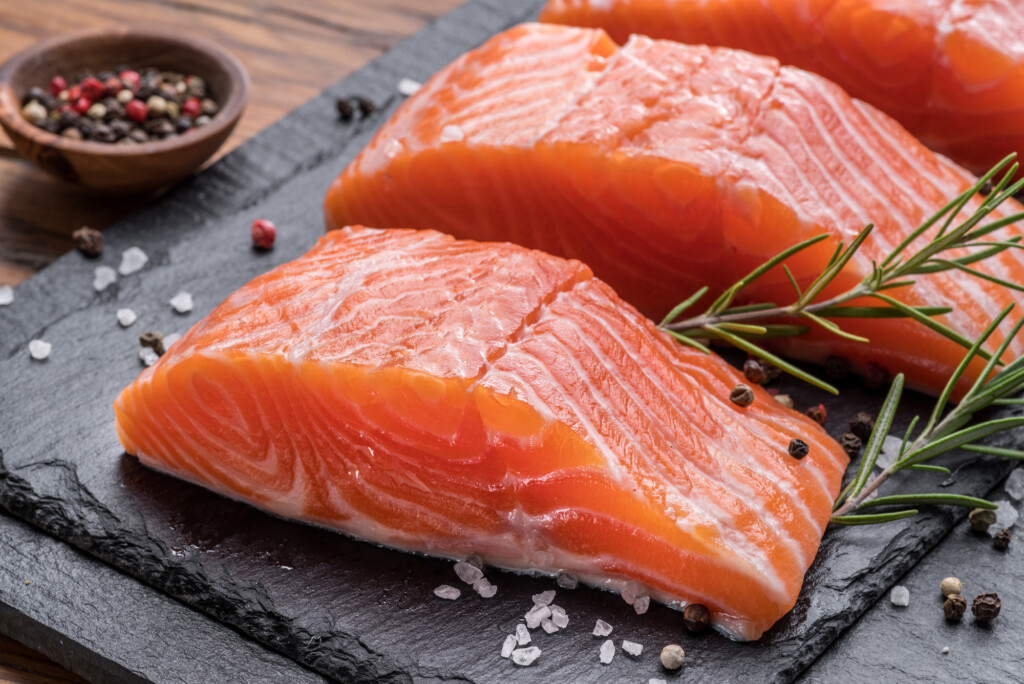 Salmon is a nutritious and delicious fish that offers a ton of health benefits. We love to always have some on hand for either a quick, healthy dinner. We often keep it frozen, so it's essential to know the proper way to thaw salmon to maintain its flavor, texture, and overall quality. Check out our guide to walk you through the steps to thaw salmon safely and efficiently.
Why Thawing Salmon Matters
Thawing salmon correctly ensures that it remains safe to eat and minimizes the risk of bacterial growth. It is crucial for preserving its taste and texture. Improper thawing can lead to loss of moisture, resulting in a dry and tough final dish. Additionally, thawing at room temperature for an extended period can encourage the growth of harmful bacteria, posing a health risk. To avoid these issues, follow these guidelines for thawing salmon safely.
LOOKING FOR SOME GREAT SALMON RECIPES? CHECK OUT OUR:
3 Methods for Thawing Salmon
While we know thawing salmon at room temperature is unsafe, there are 3 different safe ways to do it:
Refrigerator Thawing: This method is the safest and most recommended way to thaw salmon. It requires some planning ahead as it takes several hours to thaw in the fridge, but it preserves the quality of the fish. Here's how to do it:Place the frozen salmon in its original packaging or a resealable plastic bag to prevent any leakage then put it in the refrigerator on a plate or a tray to catch any potential drips. Ensure the fish is not in direct contact with other foods to prevent cross-contamination. Allow the salmon to thaw in the refrigerator for 8-12 hours or overnight. The exact time will depend on the thickness of the salmon fillet. Once thawed, cook the salmon within 1-2 days for the best quality.
Cold Water Thawing: If you need to thaw salmon quickly, the cold water method is a suitable option. Here's how to do it safely:Place the sealed salmon in a leak-proof plastic bag to prevent water from entering and fill a large bowl with cold water. Submerge the sealed salmon in the water, making sure it's fully covered. Change the water every 30 minutes to ensure it remains cold. This helps maintain a safe temperature for the salmon. Thawing using this method usually takes around 1-3 hours, depending on the size of the salmon. Once thawed, cook the salmon immediately.
Microwave Thawing: While the microwave can be used for thawing, it's important to be cautious as it can lead to uneven thawing and even partial cooking. Follow these steps:Use the defrost setting (or set it to 50% power) on your microwave. Place the salmon in a microwave-safe dish and cover it loosely with plastic wrap. Thaw in intervals, checking the salmon frequently during the process to avoid cooking it. Remove any portions that have started to cook. Once the salmon is partially thawed, finish thawing it using one of the other safe methods, such as refrigerator thawing.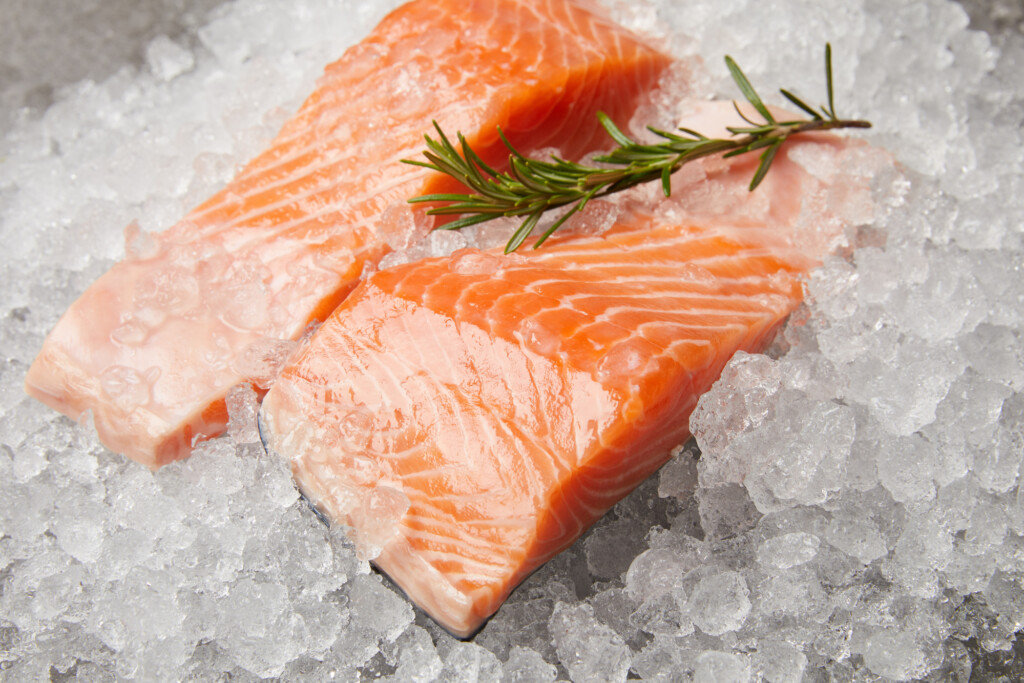 Tips for Thawing Success
Avoid Room Temperature Thawing: Thawing salmon at room temperature is not recommended as it can lead to bacterial growth and spoilage.
Keep Packaging Intact: Whether using the refrigerator or cold water method, keep the salmon in its original packaging or a sealed plastic bag to prevent contact with water and potential contaminants.
Plan Ahead: Refrigerator thawing requires time, so plan your meals ahead to ensure you have enough time for the salmon to thaw properly.
Cook Immediately: Once the salmon is thawed, it's best to cook it promptly to ensure optimal flavor and texture.
Avoid Refreezing: Never refreeze salmon that has been thawed. Only freeze it if it's been cooked first.
Thawing salmon properly is an essential step in preparing a delicious and safe meal. By following these guidelines and choosing the appropriate thawing method, you'll be able to enjoy the full flavors and health benefits of this fantastic fish. Whether you're a seasoned chef or a beginner in the kitchen, these tips will ensure your salmon dishes turn out perfect every time!
We hope you enjoyed this guide. If you have any more advice or tips for properly thawing salmon, let us know in the comment section!
Happy Eating!