Tired or wondering what's for dinner tonight? Then meal planning is what you need! We'll walk you through the process of crafting a practical and varied 30-day dinner meal plan that will simplify your evenings and delight your family!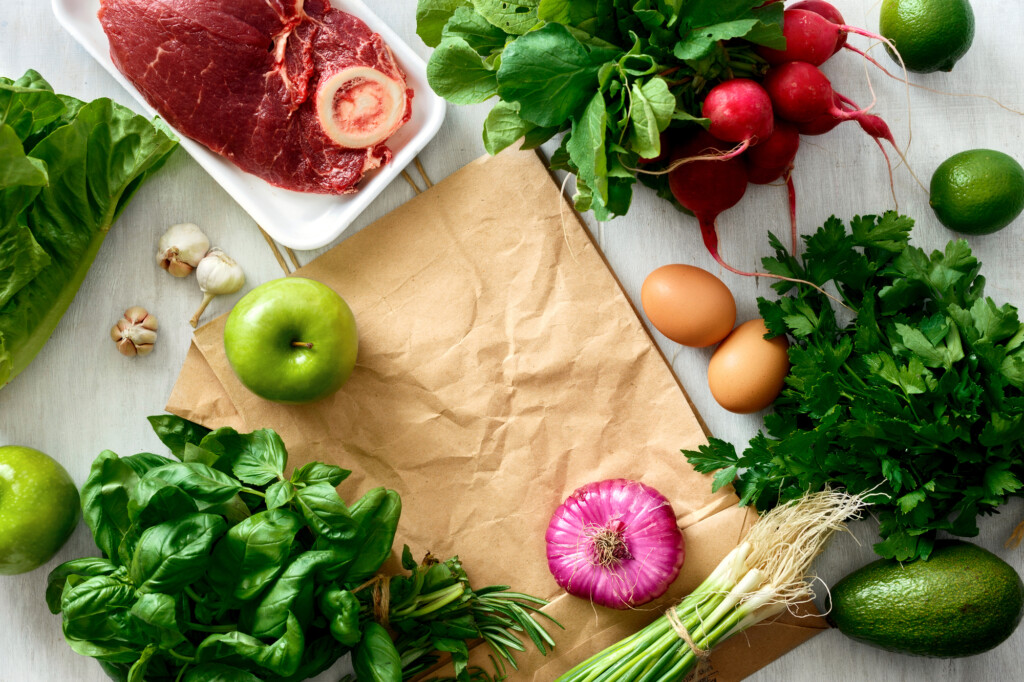 In today's fast-paced world, juggling family responsibilities can sometimes make preparing wholesome dinners seem like a daunting task. With busy schedules, it's not uncommon for families to resort to unhealthy takeout or pre-packaged meals. However, creating a 30-day family dinner meal plan can be a game-changer, ensuring not only balanced nutrition but also quality family time.
10 Tips For Monthly Food Planning
TIP #1: Assess Dietary Preferences and Restrictions
Before diving into planning your meals, it's crucial to consider the dietary preferences and restrictions of all family members. Are there any allergies or sensitivities to be aware of? Do you have picky eaters? Understanding these factors will help you tailor your meal plan to accommodate everyone's needs.
TIP #2: Establish Goals and Themes
Setting goals and themes for your meal plan can provide a helpful structure. For example, you might aim to include a certain number of vegetarian meals or prioritize incorporating more whole grains and fresh produce. Establishing themes for different days of the week, such as "Meatless Monday" or "Taco Tuesday," can also add an element of excitement to your meal plan. Also, set a budget. Meal Planning is a great way to save money too! Check out our guide for Cooking On A Budget!
TIP #3: Research and Collect Recipes
Now comes the fun part – exploring recipes! Look for dishes that align with your goals and themes, and consider a mix of family favorites and new culinary adventures. Websites, cookbooks, and food blogs can be excellent sources for inspiration. Use a spreadsheet to keep a collection of recipes that appeal to you, making sure they are manageable within your daily time and dietary constraints.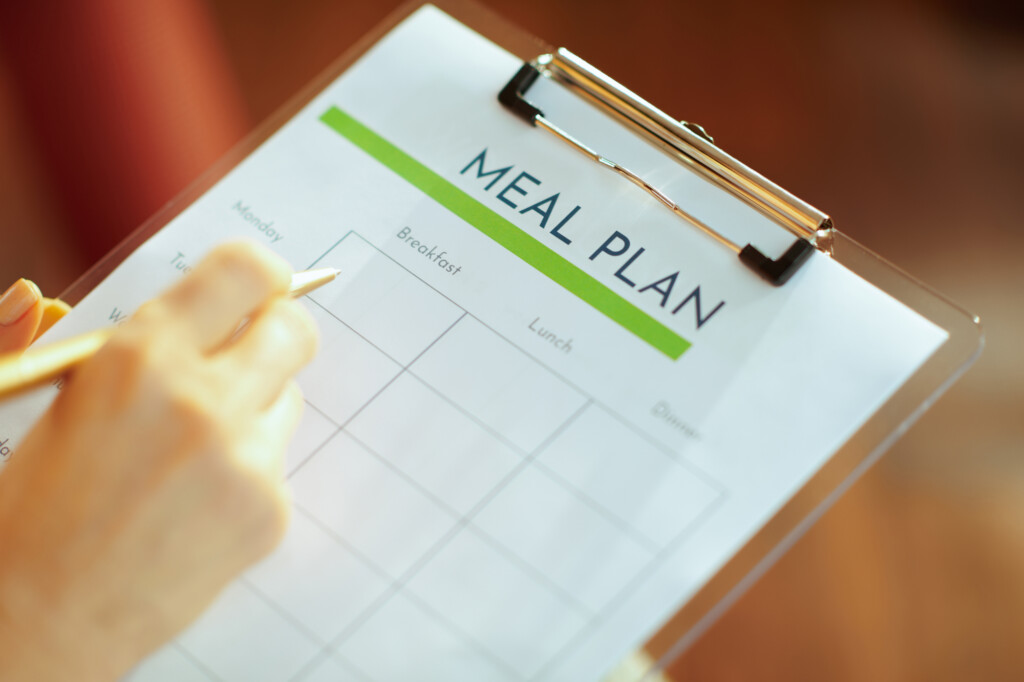 Tip 4: Organize Weekly Meal Rotations
Divide your 30-day plan into four weekly rotations. This will allow you to recycle meals you enjoy without repeating them too often. Assign recipes to specific days of the week, taking into account your schedule. On busier days, opt for quicker and simpler recipes (like these Homemade Sloppy Joes!), while reserving more elaborate meals for weekends or days when you have more time to cook.
Tip 5: Create a Shopping List
With your weekly meal rotations in place, it's time to compile your shopping list. Go through each recipe and list the ingredients needed. Organize the list by grocery sections to make your shopping trip more efficient. Keep an eye out for items that can be bought in bulk or stored for multiple meals, reducing waste and saving money. And make sure your pantry is properly stocked. Check out our guide to making sure you have all the essentials in your pantry!
Tip 6: Prep Ahead
Preparation is key to successfully executing your meal plan. Dedicate some time on weekends or less hectic days to prep ingredients in advance. Chop vegetables, marinate proteins, and even partially cook components that can be easily finished on the day of the meal. Having prepped ingredients on hand will significantly cut down your cooking time during the week. Some meals can even be made and frozen if you are eating them later in the month.
Tip 7: Embrace Leftovers
Leftovers are your best friend when it comes to busy weeknight dinners. Plan intentionally for larger portions that can be enjoyed as lunches or dinners later in the week. Alternatively, repurpose leftovers into new dishes – this Turkey Pot Pie Recipe is a fun, easy way to use leftover turkey! Get creative!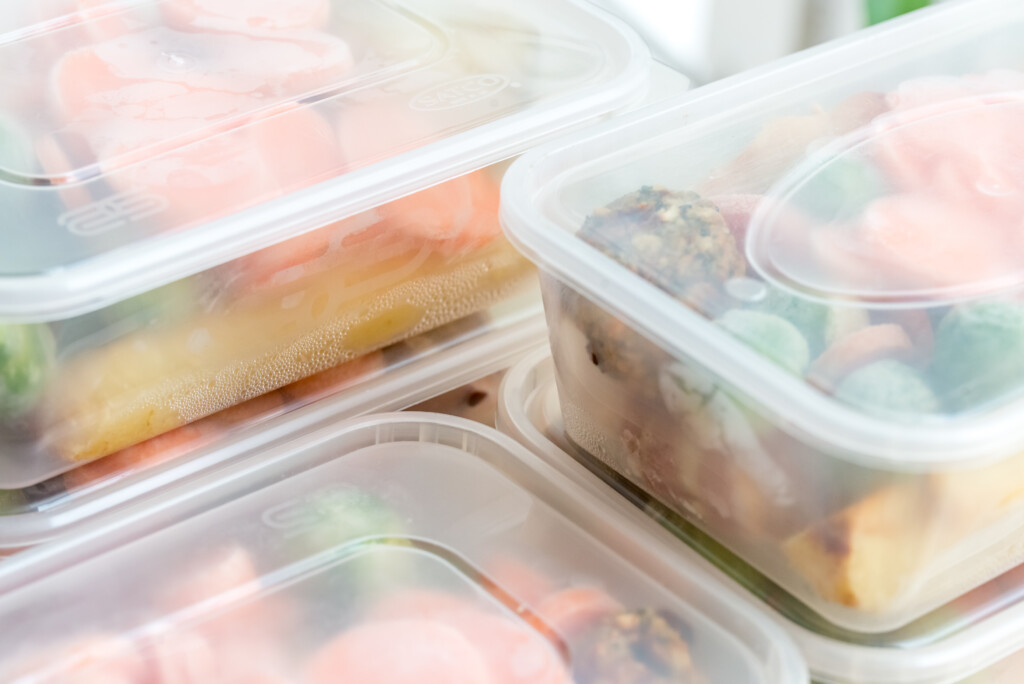 Tip 8: Get the Family Involved
Incorporating your family's input into the meal plan can make dinners more enjoyable for everyone. Set aside a "family choice" night where each member gets to pick a recipe or ingredient. This involvement not only empowers family members but also introduces them to the joy of meal planning and cooking.
Tip 9: Stay Flexible
While having a structured meal plan is incredibly beneficial, it's important to remain flexible. Life happens, and there will be times when unexpected events throw a wrench in your plans. Keep a few quick and easy recipes in your arsenal for such occasions. Frozen vegetables, canned beans, and pasta can be lifesavers on nights when time is tight.
Tip 10: Reflect and Adjust
At the end of your 30-day meal plan, take some time to reflect on what worked well and what could be improved. Did your family particularly enjoy certain recipes? Were there any dishes that didn't resonate? Use this feedback to adjust your next meal plan and make it even more tailored to your family's preferences.
Creating a 30-day family dinner meal plan can revolutionize your approach to cooking and family time. By assessing dietary needs, setting goals, researching recipes, and getting the family involved, you'll streamline the dinner preparation process, make healthier choices, and nurture meaningful connections at the dinner table.
Do have any more advice for monthly meal planning? We'd love to hear your thoughts in the comments below!