These 41 delicious breakfast casserole recipes are just the thing to get your day started off on the right foot. From decadent dishes like Pecan Pie French Toast Casserole to classics like the Ham and Cheese Breakfast Casserole, it's all here!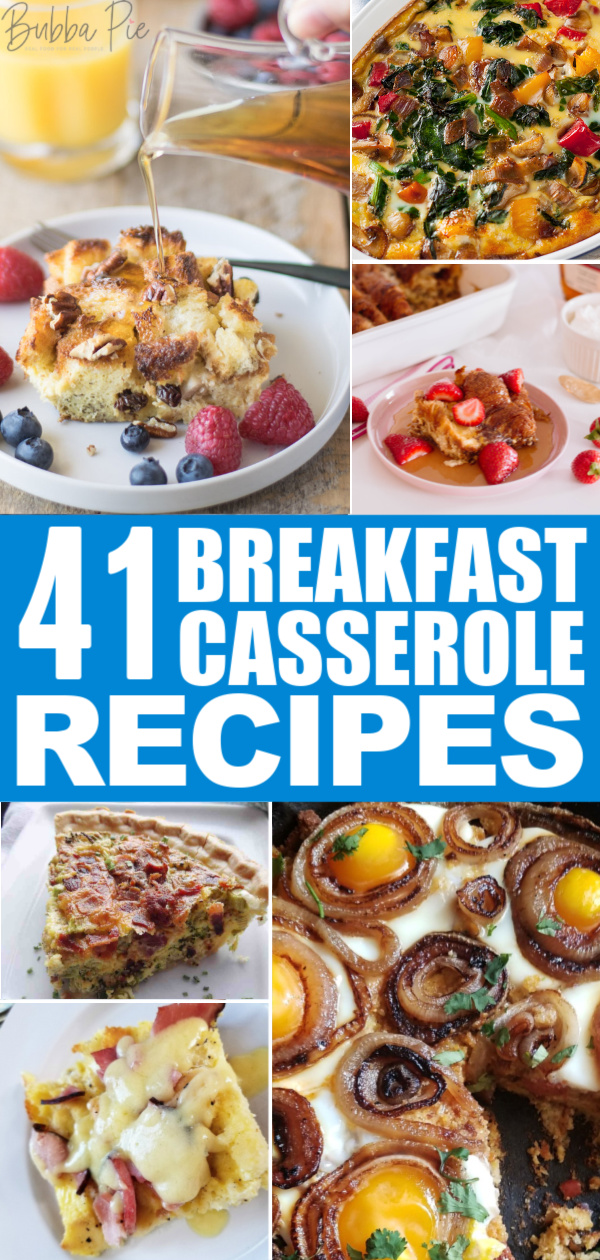 LOOKING FOR MORE CASSEROLE RECIPES? CHECK OUT:
Ahhh… Breakfast. The most important meal of the day. In all honesty, during the weekday mornings, I don't have time to fix myself more than a banana and a granola bar. But, on the weekends, my daugther and I love to make a more involved breakfast for the family! I love letting them lay in bed and be lazy on a Saturday morning while I go down and fix them a nice breakfast. Sometimes, my daughter will come down and help me make some pancakes!
There are so many really cool, and EASY, breakfast casserole recipes, that I don't even know where to start with this list. I want to try them all! Take a look below and decide which one you'd like to try first! Enjoy!
41 Delicious Breakfast Casserole Recipes